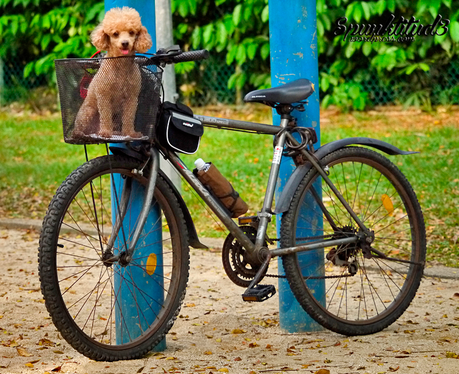 I chanced upon Teddy during one of my evening walks at the park. He was happily sitting in the basket while his owner was doing his pull-ups nearby, and I was drawn to his joyful state of being.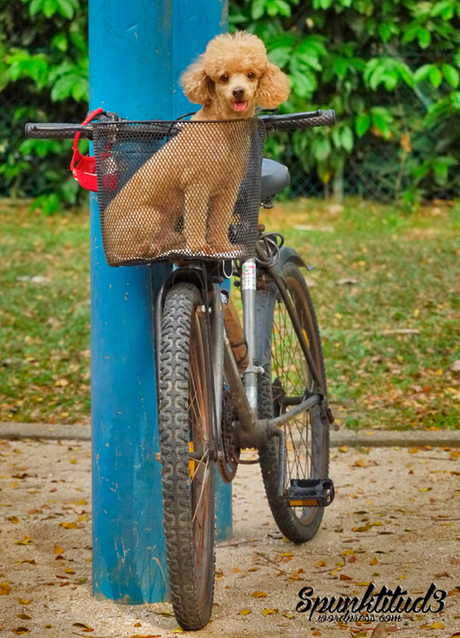 "Who is this strange aunty pointing a pink camera at me?"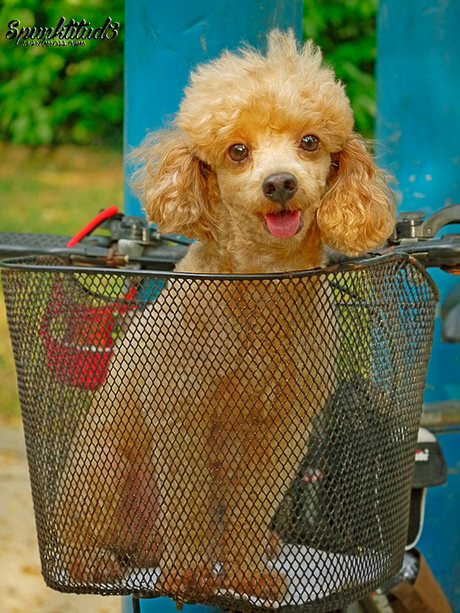 Teddy is a two year-old toy poodle who is much loved by his owner. His owner saw me taking photos of Teddy and came by to chat with me (phew, for a while I though he was going to scold me for taking photos). I could tell how much he doted on Teddy by hearing him gush about Teddy's intelligence, making sure he brings Teddy out for walks daily so he doesn't get bored and how his whole family showers Teddy with love.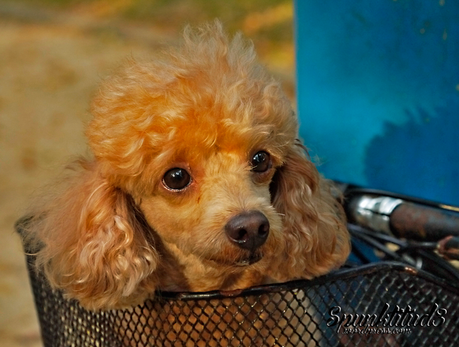 I could also tell that Teddy knows how to reciprocate his owner's abundant love through his soulful eyes.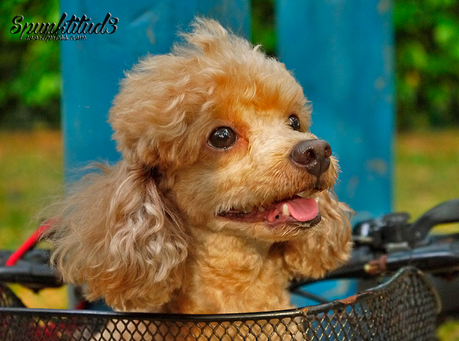 I felt a little jealous seeing how Teddy looked at his owner. The only instance Rainbow looks at me this intently, is when I have a bunch of treats on my hand. Damn.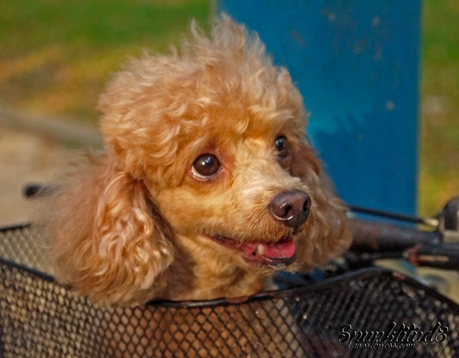 It's a dog life
Who ever said it's tough being a dog?? I think Teddy lives even better than me! LOL Hope to see you again cutie, keep smiling