Three top golfers on the LPGA Tour have decided to become golf ambassadors in order to gain more interest in the sport and to insure future Olympic success.
Cristie Kerr, Suzann Pettersen and Meghan Francella are "on a mission" to Brazil to spread the word about the great golf the LPGA has to offer. The three ladies have committed to play in the HSBC LPGA Brazil Cup at the Itanhanga Golf Club in Rio De Janeiro on May 28/29 partly because golf will be featured in the 2016 Rio Games. The field will be made up of thirty golfers and event purse will be $720,000.

Another reason for Suzann's call to action is because Pettersen
was part of the official delegation that successfully presented golf's "case" to the IOC in Copenhagen sixteen months ago. She believes the HSBC LPGA Brazil Cup has a vital role in growing the popularity of golf in South America before it returns to the Olympic family for the first time since 1904.
Pettersen further said she wanted, "s

ports fans in Brazil to know who we are and how good we are and we need to build their desire to see us in five years' time."
More golfers on both the PGA Tour and LPGA Tour should reach out worldwide to grow the game of golf. Greg Norman and Annika Sorenstam attend forums considering ways to attract newcomers and this grass roots approach of going out and gaining fans with the sole purpose of showcasing their talents will go a long way in promoting the sport.
Crisite Kerr said,

"This is the biggest single opportunity that women's golf has ever had! It's not about who wins the gold medal in five years' time; it's about an opportunity to grow and expand the sport more than it has ever grown before"
"We," Kerr maintained, "as the current stars of women's golf will absolutely kick ourselves if, in ten years time, we can't look the new young professionals coming through in the eye and say we did everything we could to make being in the Olympics a success. That's why we need to be in Rio now!"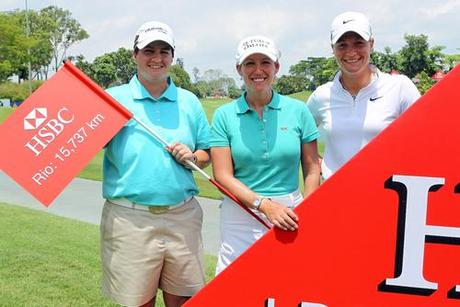 credit: Getty Images
Voice your opinion on Golf4Beginners on Twitter
Read Golf for Beginners blogs
Posted via email from stacysolomon's posterous