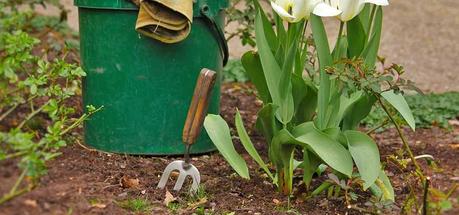 Outdoor greenery is fantastic for your health, adds value to your home and can even provide some savings in the food budget. But, it can be a significant investment of time. If you aren't lucky enough to have a gardener but still want to enjoy some flora read below for some suggestions to make maintaining an outdoor area less demanding on the back, while still being pleasing to the eye.
Work With The Space You Have Available
Obviously, you'll need to work with the space available to you, so whether you have a townhouse or are looking at land for sale, the gardening requirements will dramatically. A small, courtyard space if it has grass at all, could be lush turf provided it gets sufficient daylight to maintain growth.
Watering this won't be too arduous at all, and fewer amounts of fertilizer and weeding are required. A larger block will most likely find expansive patches of grass more cumbersome to maintain. For this reason, if you still wish to have some grass in your garden, consider a common, more hardy variety that withstands a little neglect!
Couch grass is quite hardy and common across Australia, and also thrives in full sun. As turfgrass breeders refine types of lawn, lower maintenance varieties are hitting the market like Zoysia or Buffalo.
Choose The Right Plants
Various colored bark and even pebbles act a great weed barrier instead of having garden beds that have dirt only. Besides a cleaner aesthetic, configuring the beds like this also acts as mulch, meaning less time is spent watering plants and weeding. In this vein, as much of Australia can be dry, savvy plant selection will also mean less attention will be required from yourself if you plant drought-resistant varieties. Coprosma, Cotyledon orbiculata, Baby Pete Agapanthus and Bearded Iris are all pretty looking.
Westringia makes a great edger or can even be grown in pots, making it suitable for areas with no garden beds. Australian Native Violet is a good ground cover in an area that is subject to moisture. You will still need to put a little love into looking after these, so mulch and prepare the soil accordingly, but once established, their root systems can survive for long periods without water.
Planting in Autumn is recommended so watering could be approximately fortnightly as versus every few days if done so in Spring as maturity would not be reached in time for summer.
Consider a Dry Garden
If this is still a little too much dedication, but you can't stand the thought of all over decking, or worse still concrete, consider a dry garden. Some even require water only four times a year! This type of garden is likely to feature succulents, hairy or small-leaved plants or those with waxy or leathery growth.
Again, initial preparation saves time in the long run, so prepare the area and break up the soil as much as possible in the base of the hole before planting. This allows plants to root deeply. Water occasionally, but heavily.