Low carb Greek turkey meal prep is a filling lunch that is full of Greek flavors and low in carbs! With Greek seasoned ground turkey, lemon cauliflower rice, Greek salad and Greek yogurt tzatziki. Low carb, gluten-free, and easily made paleo-compliant.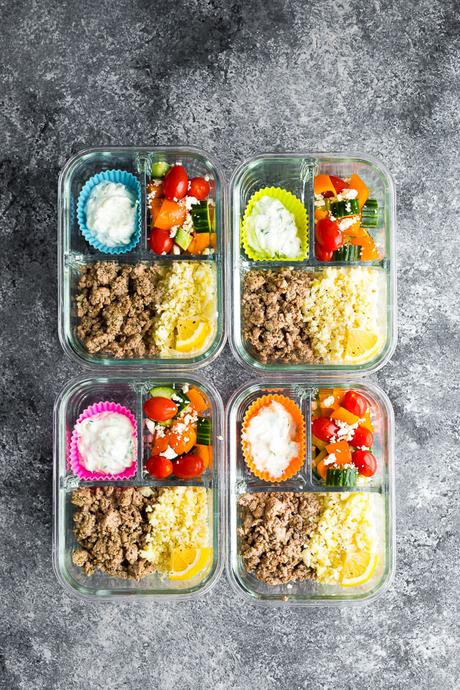 It's been way too long since we went low carb around these parts!
I have to admit that I am guilty of thinking that I need carbs to feel full. Well. Today's recipe totally smashed that concept into pieces because I was full and satisfied for several hours after eating these low carb Greek turkey meal prep bowls.
And hi! I'm a nursing mama so I am ravenously hungry most of the time. If these low carb meal prep bowls fill me up, they will probably fill you up too!
While I am not on a low carb diet, I have found myself paying more attention to the sugar content of food as I try to lose the baby weight. So I'm super happy to share this recipe with you today, with no sweeteners at all. Let's check it out!
Don't forget to pin this recipe to save it for later!