Looking for one of the most daring of
interior design ideas
? It's stripes! On fabrics and furniture, on walls and floors, stripes can either complement or dominate a room - but both make a beautiful impact. While some homeowners are intimidated by such a bold interior design idea, the rule of thumb is this: a lovely space can't go wrong with stripes.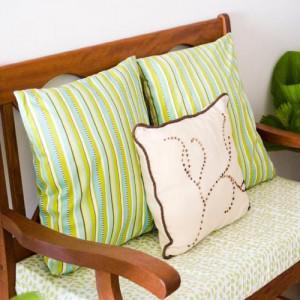 The Home in Paradise
(via)Outdoors or in, striped throw pillows on a seating bench are very inviting - use just one or even several layered on top of one another.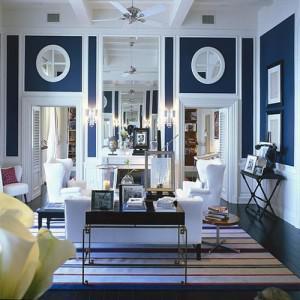 Gracefully Searching
(via)When placed across a floor, a striped pattern engrained in wood floors or sewn into throw rugs can not only elongate a space but also add some wonderful whimsy.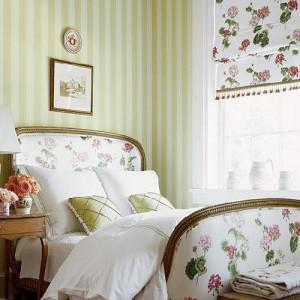 Decor Pad
(via)Striped wallpaper in soft, pretty colours creates a cozy feel in a bedroom. Pair with floral prints for extra pizzazz.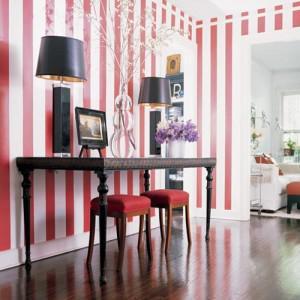 Swoon Worthy
(
via
)Need a great interior design idea for the plain hallway? Bold stripes in deep blues or intense pinks bring life to these usually-ordinary connecting spaces.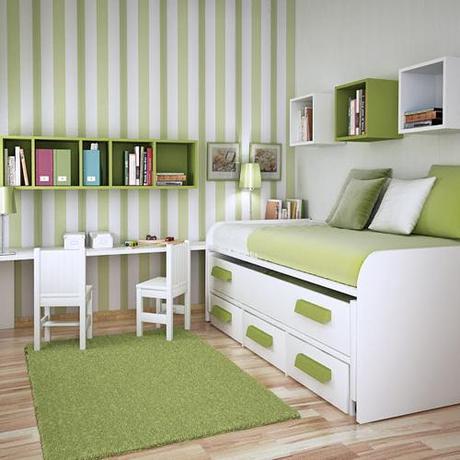 (via)Vertical lines trick the eye into thinking a room is much higher, which is a playful effect in a child's room, particularly when painted on just one accent wall.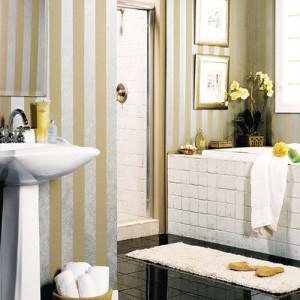 Homescape
(via)A fun interior design idea for the commode is stripes in calming organic shades - it's both stylish and elegant with black and white tiles.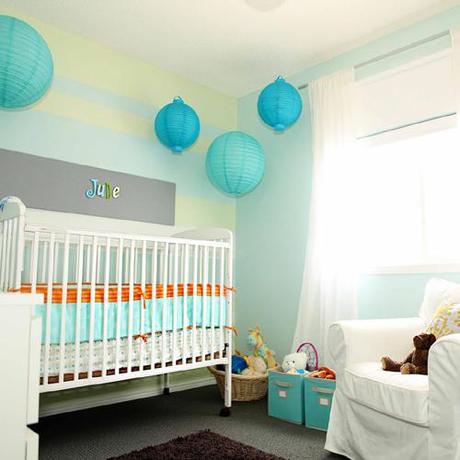 (via
)Play up a themed nursery by incorporating stripes into the decor - they'll help to complete the look of the room. Avoid overcrowding by keeping the floors and ceiling monochromatic.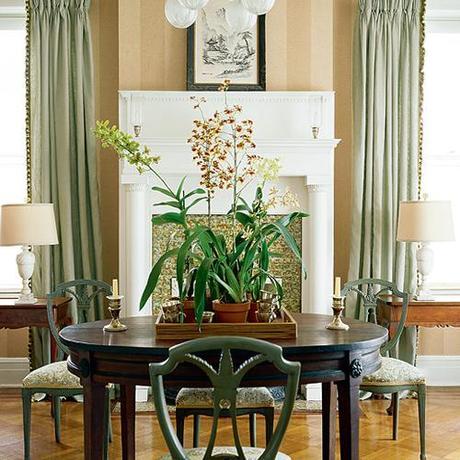 Eclectic Revisited
(via)
Stripes almost always work in a sophisticated dining room, both sideways and applied up-and-down. Hang framed artwork and create a wall with "wow" factor.
This post comes courtesy of Design Shuffle, where you can find top tier interior design ideas from around the world. Intrigued? Check out the latest at Design Shuffle.