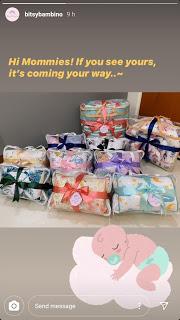 A lot of my focus has been on baby, I think to the extent my own after-birth needs have not been looked at. *sight panics* To be honest, baby's stuff are "more fun" than my own, especially the portions that can be customised. Some of the items we decided to customise for him includes his beddings (which I will be touching on today), drool pads and maybe his bed (it's going to be blessed from his cousins) so we need to see how it looks like first. :P
For me, it is very important for the customisation process to be fuss-free. I was very pleased with Bisty Bambino because they made the process super easy. To be honest, I think I am those customers which owners will condemn as "can't give specific instructions". I asked for "dreamier colours in blue" and updated on baby's gender. Bisty Bambino sent me 6 different designs which all suited my taste!



Somehow, Bisty Bambino must have figured out I am a fan of whimsical, simple designs. I had a hard time picking my choice. In fact, I had to survey a lot of my family members before settling down on this design of the moon and clouds. And yes, it is in the sweet rare color of tiffany green <3 Most importantly, what you see is truly what you get. Bisty Bambino sent me the photo on the extreme left before sending over and what I received looks exactly the same!
The packaging also looks really good, which was beyond my expectations. Given that I am a user, it doesn't really matter to me cos I am taking them all out for baby to use anyway. But if you are planning to gift a newborn then this would definitely look good as a gift. You can also customise the bedding set with the baby's name. We didn't do it first cos we thought we might take a while to settle on his name and we also considered the possibility of passing down this to the next child (depending on the quality).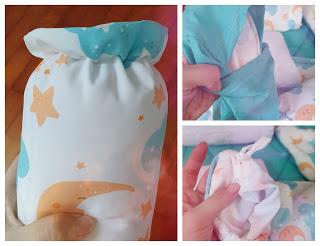 In terms of the fabric texture, I was very happy to observe that it was as per what Bisty Bambino described...cooling, silky cotton. I am really a sucker for smooth fabrics and was glad that baby could sleep comfortably. The pillows and bolsters come with covers. The cloud pillow and comforter itself has no removable covers. However, they are also machine-friendly with the covers, making washing easy.
Apart from the bedding sets, Bisty Bambino also customised baby nest, blankets, stroller pads and even kid masks. Given their high quality, I am quite ready to recommend their services to other mummies. If the stroller/ carrier fails to meet my expectation, I am more than ready to customise his set. :P