We aren't love haters, we just feel the singles. Therefore, here are a few of our ideas for those who are still clueless about spending their big day! Go make the day epic, lovers!
DELHI
The moral police may make tall claims about getting you and your sweetheart hitched, in reality its a long shot. So here's your itinerary for the day and we hope you like the gift!
Breakfast
Wake up to a sprawling spread of delicacies. Cook it yourself and surprise your lover, wake up early and help each other prepare a large English breakfast and if you aren't lucky to be living with each other yet, here's our pick of places you can go to start your day!
1. Au Bon Pain- Their affordable options and fresh baked good never fail to impress those early office goers and it will do the same for you! Pick the chocolate pockets and chicken puffs while you are there!
2. Chokola- Famous for their chocolates otherwise, did you know they have some really good waffles in their menu?
3. The Blue Door Cafe, Khan Market- Their food is affordable and everything tastes absolutely delicious!
For those looking to splurge! Hit Anya Hotel's resto bar- Naya, Courtyard by Marriott- Aerocity or Gurgaon and our favorite- The Kitchen District, Hyatt- Gurgaon.
Next you can go ice skating at Ambiance Mall, Gurgaon and try your hand at the other indoor game options they have and if you do end up falling hungry after your lavish breakfast, there's Johnny Rockets to go to!
Shop, now obviously who doesn't love shopping?! Gift her this custom made designer teddy by Varun Bahl (If she likes teddies ofcourse) Gift him the watch or gadget he had been eyeing since the past few months and like they say there's no better gift than the gift of time- watch a fun new movie together ( I would again suggest 50 shades but beware if you haven't read the books already, it will completely ruin your sex-life). Oh and if you are being quite the extravagant- opt for Director's Cut!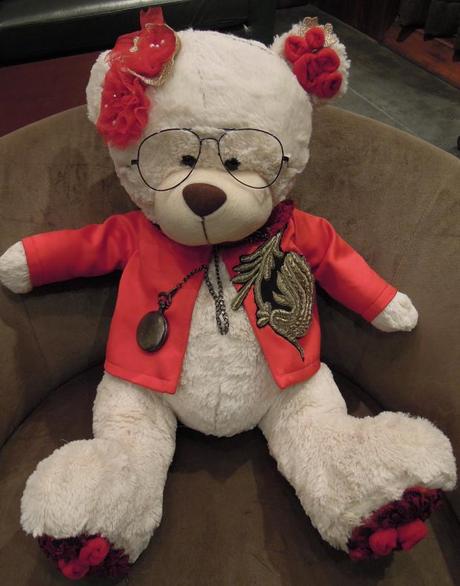 But hey, love isn't about the money and gifts. Seriously, do things that the both of you love and maybe just end with one grand gesture- a candle night dinner anyone? In the end, do something special, anything, even if its means writing a sweet note for your love that way you can practice writing and communicating and she will know what you truly feel. The day may just be a way for coffee and gift shops to earn money but if its a day dedicated just for love, trust us, nobody wants to go around feeling unloved the entire day, even if they vehemently oppose Valentines Day!
MUMBAI
We have three words, Le 15 Patisserie, Colaba and Marine Drive. Nuff said.
But no honestly, in this city there is no way you can get bored with its multitude of options and fun loving spirit! Head to the divine cake and coffee shops (Theobroma?), Candies, Leopold, Mondegar- we are talking big names here; Give your inner child a space and we both know you have these awesome adventure lands, escape to Goa or Matheran or Aurangabad? Or simply walk around admiring the Queen's necklace, you know it can never get boring!
KOLKATA
Commemorate Love on V-Day in the City of Joy
Gone are the days when Valentine's Day meant to woo your beloved with the cuddly teddy bears or a box of luscious delight. Flowers, candle light dinners and personalized gifts are dubbed with the average wish list that fails to create the ultimate mush. Well, lovers are searching for the exceptional ways to beseech their loved ones and Kolkata has some best treats to offer to the bunch of crazy V-Day lovebirds.
For the couples who are game freaks and in love with adventure, especially for the high spirited partners- Connect with the Calcutta Paintball Club for a colourful adrenaline rush. Arrange an event of paintball for your sporty love and enjoy the kaleidoscopic V-day.
For those who all are romantic and gooey, the whirlybird waits for you to savour the city from the blue atmosphere above. Collect your tickets from the West Bengal tourism Centre and enjoy the breath taking beauty of this metropolitan with your beloved.
Is your partner the voracious reader? A book worm? Then what is more ecstatic than a reading date! Book cafes are becoming popular in the Kolkata streets. Arrange a surprise for her at the Cha Bar Oxford Store, a reputed book café in the heart of Kolkata, Park Street. It is a perfect treat for book lovers where literature blends with the chai. You can also take a walk down the lanes of the classic College Street to buy your partner his/ her favourite collection of publications.
So celebrate your love in the most exquisite ways with the city of Joy. However, all you lovebirds do remember to keep your coffers adequately stocked to enjoy your lovely day in one of the above mentioned ways.
For all the lazy couples who had a hectic week and looking forward to some relaxation. Get cosy with your partner at the comfort of your home over homemade popcorns and a horror movie. The creepier the movie, the merrier for you! Surely you are going to have a gala time :)
Compiled by Agniva Banerjee and Mohana Ganguly