The much-anticipated new book by international bestselling author Lang Leav. A breathtakingly beautiful collection of contemporary poetry and prose, offering powerful insights into love, heartbreak, relationships, and self-empowerment.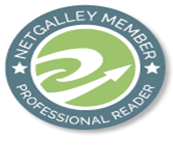 Filled with wisdom and encouragement, every single page is a testament to the power of words, and the impact they can have on the relationships you build with others. And most importantly, the one you have with yourself.
Lang Leav captures the intricacies of emotions like few others can. It's no wonder she has been recognized as a major influencer of the modern poetry movement and her writing has inspired a whole new generation of poets to pick up a pen.
Love Looks Pretty on You is truly the must-have book for poetry lovers all over the world.
***
[Love looks pretty on you / makes you soft, tender,proud AT LAST]
***
(Andrews McMeel Publishing, 29 January 2019, ebook, 224 pages, copy from the publisher via NetGalley and voluntarily reviewed)
***
***
I'm a huge fan of Leav, after having reviewed a few other titles. I read screeds of poetry and prefer modern, contemporary poetry the best. It's most relevant to my life and the times we live in. I loved every piece in this collection. There's a good mix here of different lengths. Some of the poems are several stanzas more and other's just a few lines. I loved the prose pieces as well, some only two or three lines. Every piece spoke to me. Leav examines universal themes; love, relationships, loss, hope and the ups and downs of being a woman. Every word, every line is relatable. My favorite pieces are Abusive Relationships, House of Stone, My Heart and Time, Obsession, The Novelist Struggles and This Was the Year.