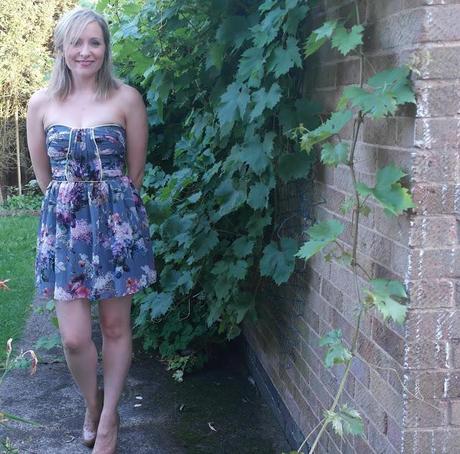 I got up this morning and was ready to face the day.  I've had a busy weekend that's for sure! On Saturday I cycled on my plush new bike to Fusion Leisure Centre to take part in a Body Attack class, then decided to pop across the Leicester Highcross for a spot of shopping.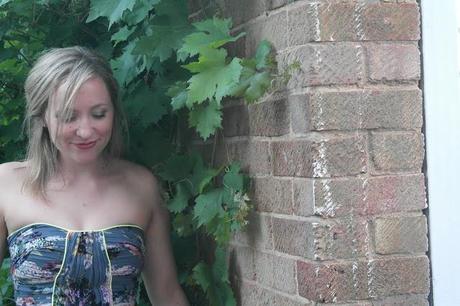 Today I went for a gorgeous morning walk across the fields with Mama Bean and Olly Bobs.  I was planning to do Body Combat but sometimes just going for a long walk is all you need.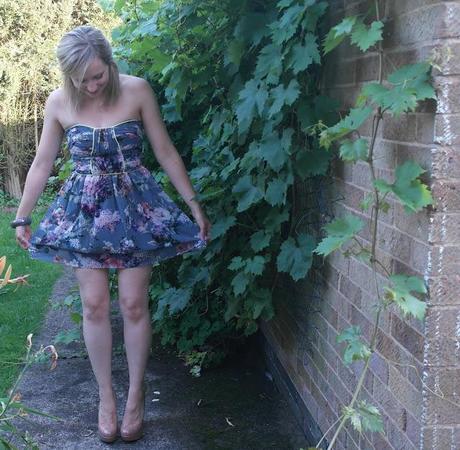 What I'm wearing:
Dress - Lashes of London Whimsy Floral Bandeau Dress* - £75.00
Heels - Topshop Camel Platforms - £58.00
Ring - Pandora Pink Cherry Blossom Multiple Flower Ring - £65.00
Nail polish - Bourjois 10 Jours Nail Polish - £5.99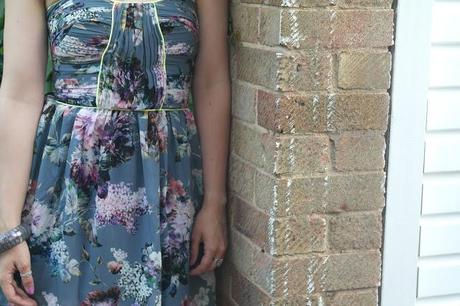 As a treat me and the boy decided to have a lovely evening meal for our date night, then take an early evening walk to our new local. 
Sometimes just pottering about is the best thing you can do at the weekend, I've been so busy but actually managed to get a hefty amount done... maybe soon we will finally unpacked and completely settled in the house.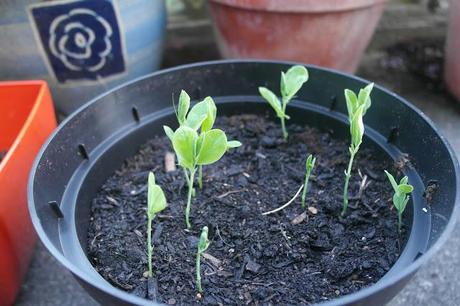 I'm also mighty impressed the sweetpeas I sowed are growing, so I've been mothering them as well.  I am becoming more and more in love with gardening each time I go outside.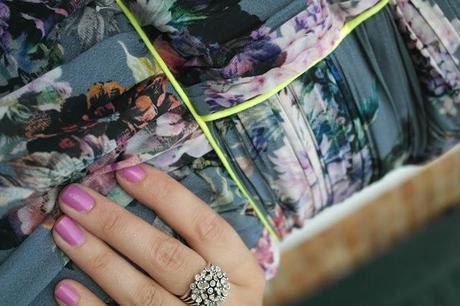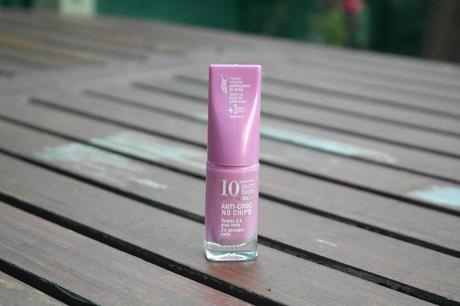 I love this dress from Lashes of London it has a stunning floral print with a cheeky line of neon making it very now.  It zips up at the back and is the ideal partner to put on for a night drinking cocktails. So I wore this the other day when I went out for drinks with my friends and adding the lilac nail polish finished the look off. I could of course gone for some neon to emphasis the subtle lines on the fabric, but maybe I'll do that for the next time the dress comes out!
Florals and neon? What do you think?
Got a busy week ahead as its my last week at my current job.  I can't believe I've been there for four years! It's gonna be a tough one and to be honest leaving makes me all the more scared about starting my new job.  As they say change is good so I best start embracing it! 
Have a good week :)

xoxo