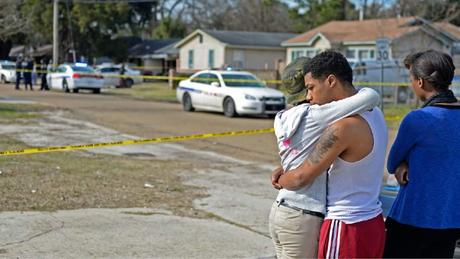 Local news
A 20-year-old man was accidentally killed on Saturday afternoon when he and an acquaintance were looking at a gun in a Baton Rouge home's storage room, according to police.
The two men were in a home in the 4900 block of Jefferson Avenue when the gun went off about 12:30 p.m., said Cpl. L'Jean McKneely, a Baton Rouge police spokesman. A single bullet struck Demarcus Rheams in the chest, and he died at the scene, according to McKneely.
Jawan Billy, 19, was holding the gun when it was fired, McKneely said. Billy remained at the scene and was detained for questioning, McKneely said.
"They didn't have problems before," McKneely added of the two men. "It wasn't purposely done."
Billy was booked Saturday into Parish Prison on counts of negligent homicide and illegal use of a stolen weapon.