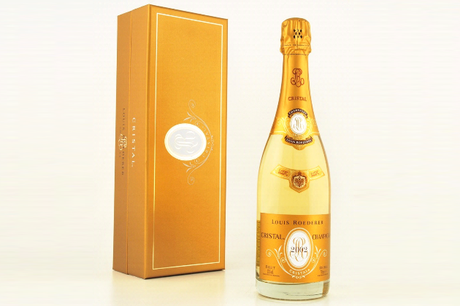 For anyone who has got some epic celebrations planned in 2013, you're patently going to require a pretty tasty drop of Champagne to toast the occasion. Well, sir, look no further because we've got exactly what you need with the, frankly delicious and extravagantly expensive, Champagne Louis Roederer Cristal. You'll have to make peace with spending in excess of $200 on a bottle of Champagne but, rest assured, few better flavours will have passed your lips than this wonderful little number heralding from France's Champagne (obviously) region.
Made from the Chardonnay and Pinot Noir grape and boasting a wonderful citrus fruit aftertaste, you'll find that the ideal pairing for this exceptional Champagne is all manner of seafood but, most notably, scallops which exquisitely complement the flavours that it has straining at the leash within the bottle.
It is one of the most balanced Champagnes available on the market and, considering the cost, you would expect it to be flawless which, to be fair, it more or less is. Obviously, people will have their own palates when it comes to the wines that they favour but if you've got a momentous event in 2013 that you want to welcome with a bang, the unparalleled deliciousness of Champagne Louis Roederer Cristal should certainly appeal.
Check it out