I've been off my blog for a month now. It burns me inside but I couldn't get time out of a crazy and busy month to write what I cooked and what I learnt and what I felt. So, here it is.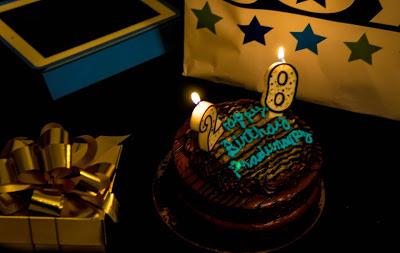 For the past one month, I have been moving around frequently, in and out of parties, restaurants, delis, resorts, and mountains of snow. Each night has been special, be it the night of my birthday when my friends got me a chocolate cake or be it the night of the Superbowl when I slow cooked lamb shank. Food speaks loud and yes I have had some loud food. Food which touched me and made my cravings stronger for them...
The Loudest Food: I call it loudest and put it on the top of all because it carries an emotional value. It tastes good and feels good. So the loudest of 'em all... My birthday cake. It's different each year, either brought by my girlfriend and soon to be wife, or by my friends. It speaks of the care and love and joy they have for me. It has to be the loudest.. Almost like the legendary Pink Floyd music.
Loud Food 1: Slow cooked Lamb Shank. The one I cooked would have got the Lebanese crying for my blood. It was a hybrid of Indian, Mexican and Lebanese. It wasn't as loud to the taste buds as it was to the eyes. Sparkling brown on yellow rice, it was something! It is amazingly easy to cook but takes excruciatingly long time. Marinating with lime juice and thyme and tandoori masala is the easy part; cooking in a preheated oven at 425 F for six hours, turning the shanks once in every 30 mins is the hard part.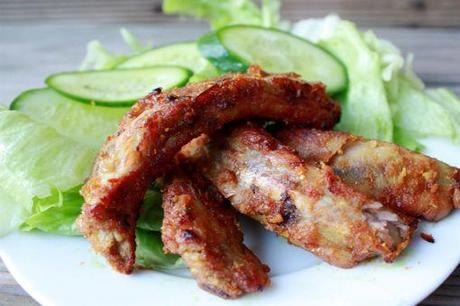 Loud Food 2:

Tender grilled pork ribs. The Americans would consider me outcast and would probably send my brown ass back to India, but yes I dared to make it not sweet!! I made it the way we do tandoori chicken, but with a bit less spices. It was so good that my guests made me make it twice!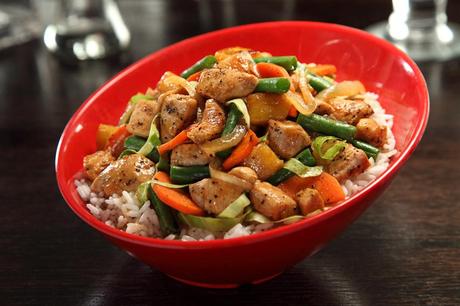 Loud Food 3: The stir fried rice and veggies and meat at Genghis Grill. They ask you to take a bowl and fill it up with your choice of veggies(carrots, jalapenos, pork, chicken, mussels, shrimp, lobster, spinach, bamboo shoots etc. etc. etc.) and an assortment of sauces(soy, paprika, schezwan, honey-chilli etc. etc. etc.). The trick is to fill up as much as you can in the bowl for the stir fry by taking the veggies after the meat; the meat can be stuffed. With the the sauces explodind with different tastes in your mouth, this one is too loud for the taste buds. Mine were saying "water water water"!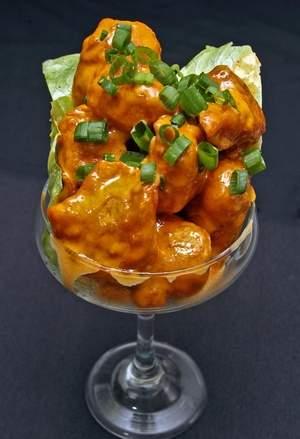 Loud Food 4:

The dynamite Shrimp at P. F. Chang's. The crunchy, sweet, savory shrimp are so apetizing that you end up eating so many that they defeat their name being put under appetizers. It was loud like a Bryan Adams concert where you keep craving for more  and more and more!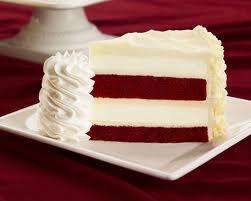 Loud Food 5: The red velvet cheesecake at Cheesecake Factory. Each spoon takes you nearer to heaven. The moment the serving is finished, you come down to earth, landing softly on a soft feather mattress in gentle nurturing hands. This one is loud to your senses, the feeling is so tender and heavy, it could easily be tagged as a mood enhancing drug!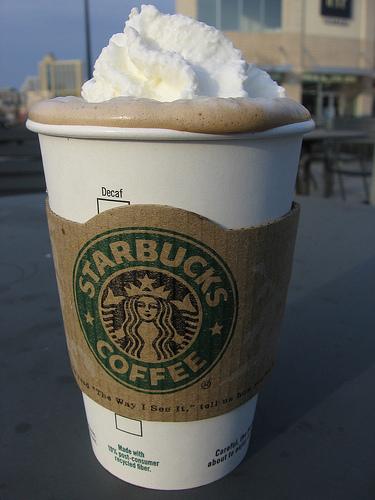 Loud Food 6:

The ultimate loud food for me is Starbucks Mocha. It soothes the senses post-skiing, pre-skiing, in the morning, in the evening, with friends, without them, with food, without, while watching a bear at Estes park or while being chased by a Canadian goose, while working in the office, in a meeting, out of one... The rich, grainy, creamy, chocolaty coffee is the best Mocha that I've ever had.
Off I go again, writing about the food made me craving for a Mocha. See you in another blog. :)