Here is my newest Lotus triptych!
It's oil colors on 3 separate canvases.  Each canvas is 12″ x 9″, for a total size of 12″ x 27″.  It's meant to be hung with about an inch of space between each canvas.  The canvases are 3/4″ deep with the painting continuing around onto the edges.
I am really digging the new color scheme I decided to try out (more of a pale green in place of my usual deep red.)  I think it turned out looking fresh and delicate, qualities that lotus flowers have in real life.  As always, I really just enjoy painting this series–some of my other paintings, though of course always satisfying to complete, sometimes feel challenging to work through.  Not so with the lotuses–they always seem to flow from my brush so effortlessly!
Lotus Pond IV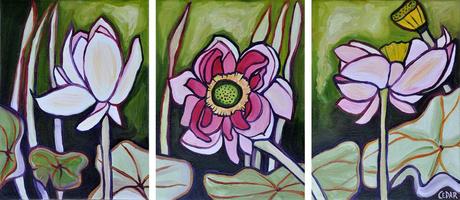 Here are close-ups of the 3 panels so you can see more of the details: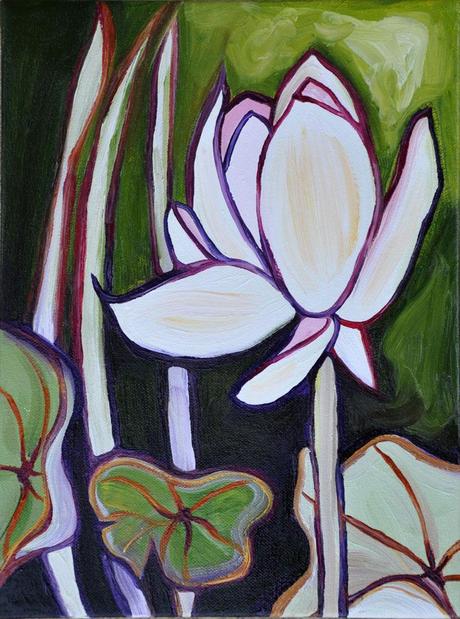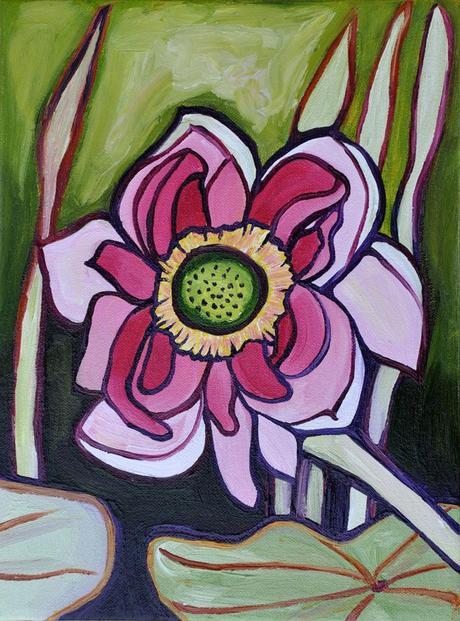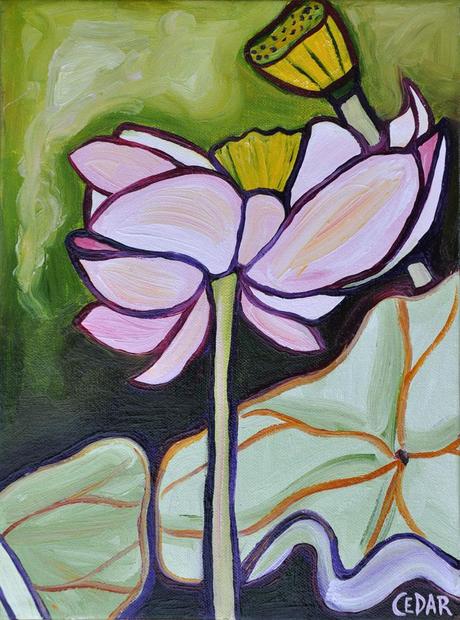 I'm planning on doing more of these soon.
Today I delivered this painting as well as 4 others to RiverView Gallery in Havre de Grace, MD.  I just love working with them!  If you live in the area, definitely check them out.
Now, I'm off to get my little one ready for bed and then to the airport to pick up a friend who's visiting for the weekend.