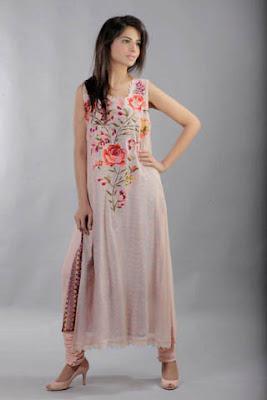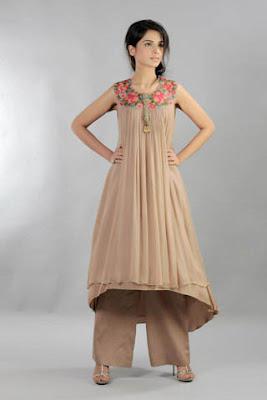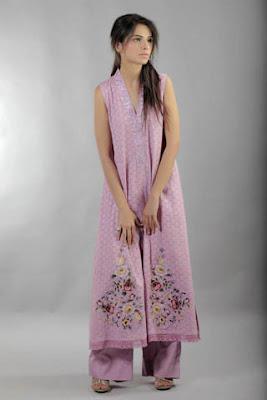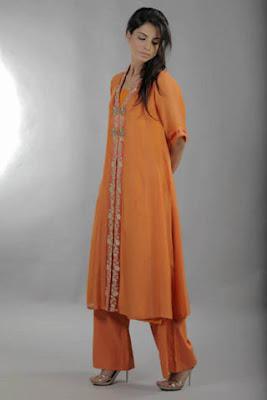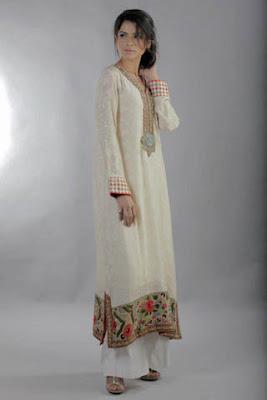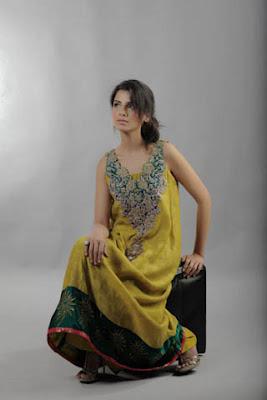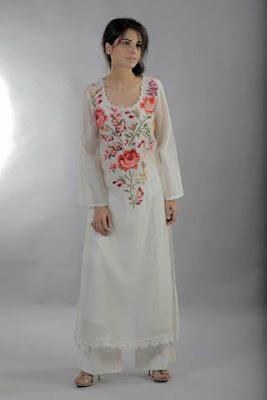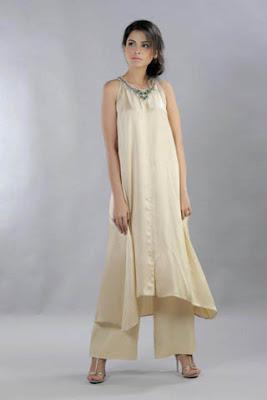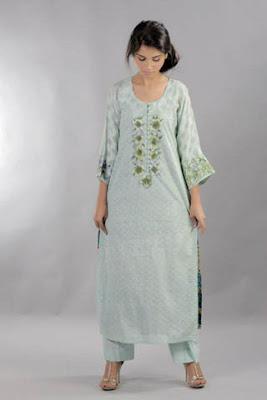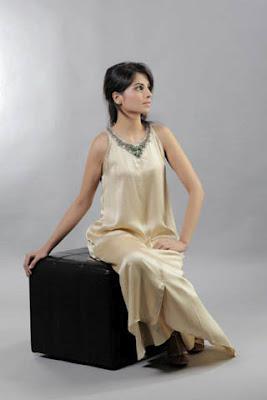 Tena Durrani catches the amiability of soft & tender hues in her latest Lotus & Oasis Collection 2012 for ladies.
Fashion designer Tena Durrani has created a striking collection for ladies who love to put on svelte yet fashionable shalwar qameez & frocks.
Lotus & Oasis Collection 2012 by Tena Durrani is a stunning range of embroidered traditional outfits that can best fit parties or any formal occasion. The use of subtle hues like apricot orange, lemon yellow, vanilla, amethyst, soft teal & beige with sharp contrasting floral embroidery makes the collection festive.
A quantity of the outfits of Tena Durrani Lotus & Oasis Collection 2012 are heavily embellished at neck & border for formal events.