"Hey, come and have a look at this," said Pammy, ever the eagle-eyed spotter of all things newsworthy in our garden. We had to get down on our hands and knees, and be up very close, but there it was — the complex, gorgeous mini bloom of our potted succulent. I think it's a graptoveria, but as a succulent amateur I am at all times willing to be corrected on these things. Doesn't matter really, it's the wonderful mini other-worldliness of tiny blooms that had us both captivated.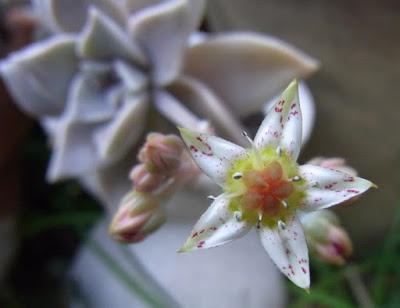 It's a bit 
orchidy, this succulent flower, with its red-wine flecks on pearlescent petals.

Even I could spot the next of our spring awakenings — a huge spray of not-quite-yet-open yellow dendrobium orchids.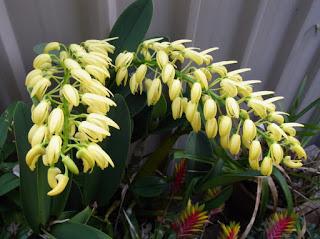 This spring show has been a few years in the making, as this plant has never flowered before. Over the last few years I have tried my hardest to be nice to it, but without any success. It has always lived with all the other orchids, which manage to flower their heads off like clockwork. But the dendrobium? Nah, sorry. Once all the flowers open fully, I will no doubt do another posting.
This next pink one, a climbing pelargonium, is one of the success stories of my "recovery ward". I bought three plants, put them in a hanging basket in a sunny spot, where they then proceeded to do very little, then started to die off. While I can accept that the fault is all mine, what bugs me is that I didn't have a clue what I was doing wrong.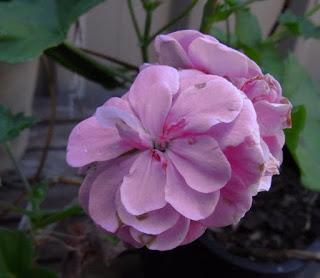 So I rescued the final, barely surviving plant, repotted it into a smaller, normal pot and it has been keeping my orchids company in a more sheltered spot for the last year or so. And now it's looking happy again. Should I attempt to move it back to the hanging basket? Well, that is why I bought it ... but I am beginning to see that as the "hanging basket of doom" and I can't quite work up the bravery to try it yet.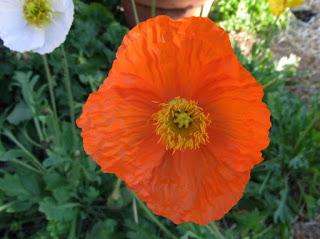 Next in the spring slideshow is good old, never-fail, grow-them-every-year poppies. Pam loves them. Pam cuts them for vases in our house. And this year we have yellow, white and orange poppies. Lovely.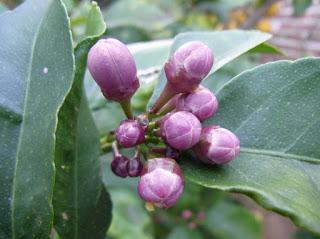 It's nice to be appreciated. The deal is, if I am nice to my lemon tree and scatter lots of chicken poo under the tree and water it well, the lemon tree produces lots of flowers, and a few months later, lots of fruit. So far it's all going according to plan. 
Even though evergreen Sydney springs aren't quite as spectacular as they are in colder climates, they're still a delightful time to be a gardener. As well as the flowers I have posted here, yellow clivias and vivid orange scadoxus aren't far off blooming, and the native orchid flower buds are all jostling for a good spot ... but I'll call a temporary halt at this stage. Lots to look forward to!