Here's another work appropriate makeup look I did! It's not at all complicated, I'm done in 10 minutes!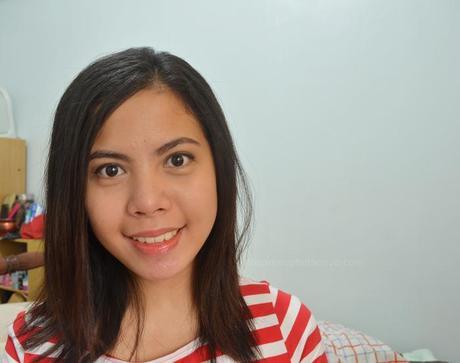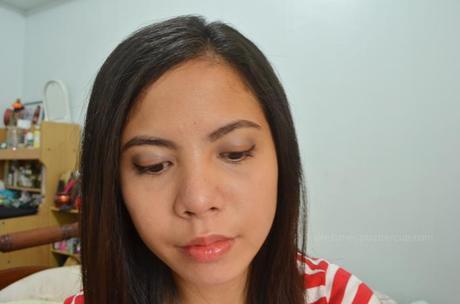 Here's a close up!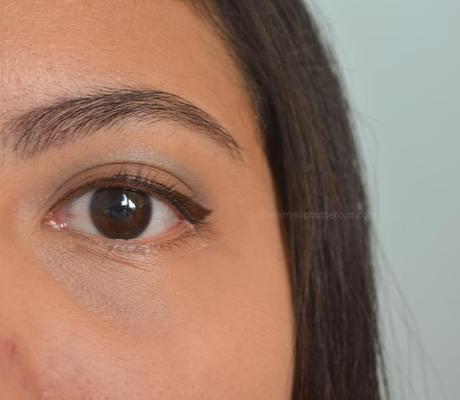 Products used: Paula's Choice Skin Balancing Invisible Finish Moisture Gel, MAC Studio Finish Concealer, Virginia Olsen Straight Up mineral eyeshadow, Virginia Olsen Wine Matte mineral eyeshadow, L'Oreal Shine Caresse Lipgloss in Iris, K-Palette Eyebrow Pen, K-Palette Eyeliner Pen, L'Oreal False Lash Butterfly Mascara
If you notice from the product list above I didn't use foundation in this makeup look! Lately, I find that skipping foundation/bb cream actually reduces oil build up on my face by midday. I guess it also helps that I applied a mattifying powder to keep oil at bay.
Like this look? Tell me in the comment section! I love hearing from my readers! Do leave a comment, tweet me at @hazelsalcedo, send questions via my Ask Box, or post a message on my Facebook page. You can also shoot me an email at hazelnot AT yahoo DOT com. Talk to you soon, okay? ❤