When a little boy goes missing, his mother desperately wants to find him . . . before someone else does. Perfect for fans of Lisa Jewell, Shari Lapena and Cara Hunter.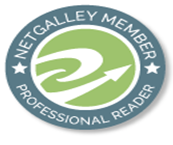 Libby would do anything for her three-year-old son Ethan. And after all they've been through; a holiday seems the perfect antidote for them both. Their hotel is peaceful, safe and friendly, yet Libby can't help but feel as if someone is watching her. Watching Ethan. Because, for years, Libby has lived with a secret.
Just days into their holiday, when Libby is starting to relax, Ethan steps into an elevator on his own, and the doors close before Libby can stop them. Moments later, Ethan is gone.
Libby thought she had been through the worst, but her nightmare is only just beginning. And in a desperate hunt for her son, it becomes clear she's not the only one looking for him.
Who will find him first?
***
[She climbs up on the lowest wall that borders the roof, even as the police officers yell at her to stop]
***
(@vintagebooks, 27 June 2019, 320 pages, ebook, review copy from @vintagebooks via # NetGalley and voluntarily reviewed)
***
***
I loved the author's book Here and Gone so was really looking forward to reading this. I love thrillers and this was right up my street. I was completely caught up in the storyline from the first page. I loved the way the story moves back and forth in time. I loved the way the author explores the obsessions of both women in the book. Libby is determined to have a child and in her desperation turns to an illegal surrogacy agency. Anna is in dire financial straits and gets involved in something that should seem too good to be true. I loved the way the worlds of both women collide. I felt great sympathy for both of them. Libby has no real claim to her illegally obtained child but he is still her son. Anna did not give birth to him but she is his mother. My heart went out to both of them.