Hi Huneybees,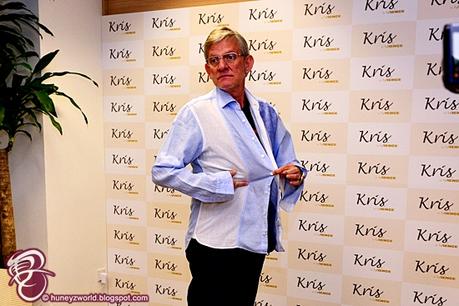 The Flying Dutchman in his ex-shirt, showing us how much weight he has lost.
Women are always on the constant lookout to slim down for a smaller frame but what about the Men? No one likes a beer belly and of course you know, your body will be on the red alert once you have too much unhealthy diets.
Anti-aging and weight management authority
Kris by MENCE
have recently unveiled their first celebrity spokesperson in Singapore and he is non other than veteran DJ
The Flying Dutchman (FD).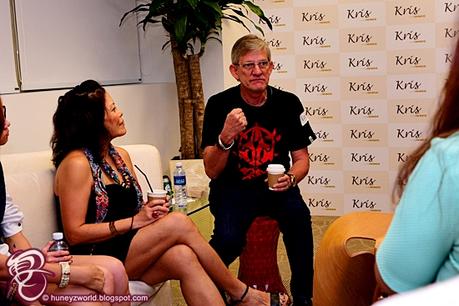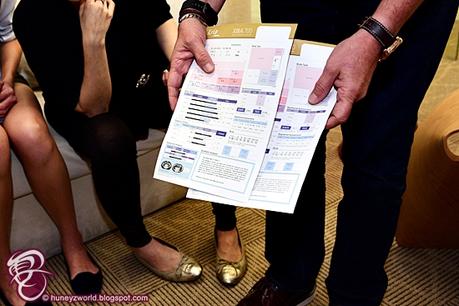 FD has lost a total of 8kg, 5.3kg of fats, reduced visceral fat by 20%, surpassing his ideal goal weight of 79kg , resulting in a drop of 2 pant sizes!
In an intimate sharing session, FD shared that with his heart condition, he is advised against vigorous exercises and who likes going to a gym when everyone is running like hamsters on wheels? When one is not looking good, he/she might not want to be seen in their worst sweaty look, with flabs jiggling all in the wrong way. Agree?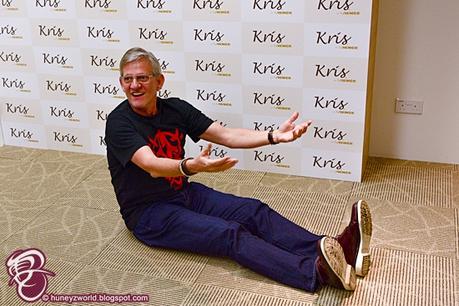 That's also why he hopped onboard Kris by MENCE and within 6 months, he is sporting a slimmer body with a younger and radiant look. He mentioned that he can now get up and out of bed easily as though a sit up and never have to 'crawl' out of bed anymore.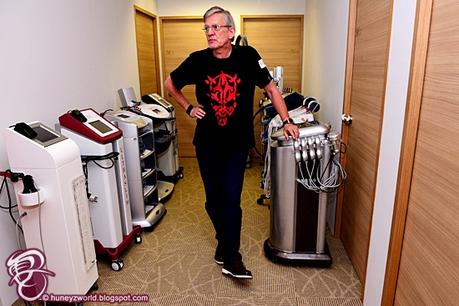 Seeing his happy look with his wife, it was definitely an amazing feat to see how without vigorous exercises, one can manage to lose that much weight. He seemed so lively when we were chatting and he also introduced the machines that he was put on as well as the rooms that he did the sessions in. There's even a couples room! :)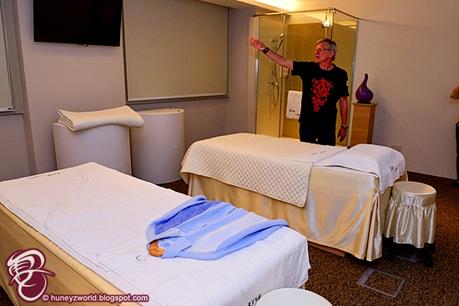 FD was given a customised weight management programme with a detailed body analysis before the treatment. He was given the
Novel Weight Loss System, Double Chin Removal
and
Structural Remodeling System
, where fat cells are broken down and excessive water and fats are then flushed out of the body with the use of innovative and proven technologies from Hong Kong.

MENCE has always believed in utilising a unique, intensive "passive exercise" concept to reduce body fat and increase muscle density in a relaxed and comfortable way. Everyone can hop on this bandwagon. See even veteran Hong Kong celebrities -
Wu Feng
(
胡楓) 
and
Lau Dan
(
劉丹) 
looking good even in their 60s and 80s.

I think Kris by MENCE is a good choice for those who just want a relaxed, alone time to lose weight or tone their bodies like
Hawick Lau
(劉愷威),
especially for those who have irregular working hours, can't do vigorous excercises or have injury like
Otto Chan
(

陳宇穎)
. Every man can look good at any age! :)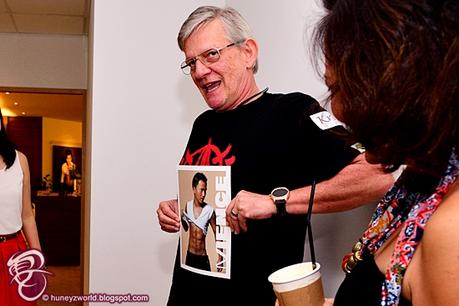 So, what's FD's next goal? He is hoping to achieve those abs on Hawick Lau. Can you start imaging already? Hehehehe...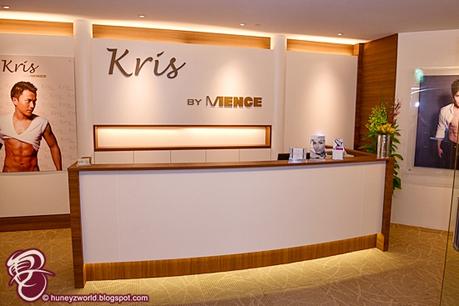 MENCE Hong Kong has already been helping more than 300,000 customers for the past 35 years to achieve their ideal body shape and enhance their health. Kris by MENCE was brought in by Mr. William Chan Shut Li, CEO of a SGX Mainboard listed company and he has been a loyal customer of MENCE since 2008.
So, together with their team of well-trained staff and technology, you know you are in good hands to help you reach that goal of yours. For more information, go to
www.krisbymence.com
or
https://www.facebook.com/krisbymence
.
Kris by MENCE
Address: 39 Robinson Road, #07-03, Robinson Point, Singapore 068911Tel: (65) 65365747Fax: (65) 6536 5703
Business Hour : 
Monday to Friday (11am - 8pm)
Saturday (10am - 7pm)
Sunday/Public Hilidays: Close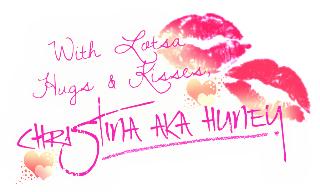 Don't forget to stay tuned to my blog / like my blog's Facebook page / follow me @huney_84 on Twitter & Instagram  for the latest updates!
http://www.huneyzworld.blogspot.com http://www.colourhuney.blogspot.com