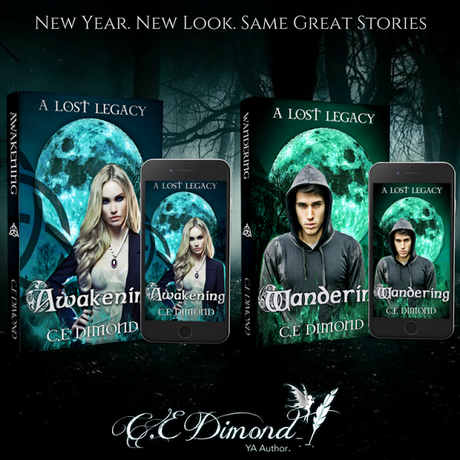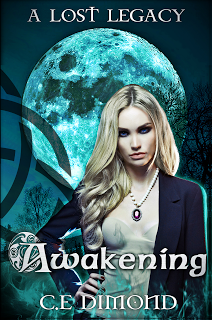 A Lost Legacy: Awakening (Lost Legacies 1) By C.E Dimond258 Pages | Write Addictions Publishing



Finn Adams thought she knew what her life had in store for her; a mundane existence of day to day life. The arrival of a stranger in town turns her world upside down. When her mother goes missing, Finn soon discovers that she is a witch and she is being hunted for her power. Ripped from the only life she's ever known, Finn is transported across the country to Broadhaven, Maine to discover the secrets she never knew about herself, her heritage, and the tremendous power that's been kept from her for so long. Her loyalties are tested when she learns of her true parentage and discovers she is part of a prophecy, destined to awaken an ancient power that has been lost for centuries. As she struggles to learn from her mother's past, she is faced with the ultimate struggle of good and evil, family or friends, she must learn who she can trust and find the power within herself to stop the prophecy from coming true.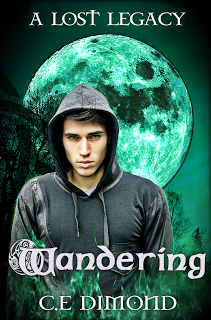 A Lost Legacy: Wandering (Lost Legacies Prequel)By C.E Dimond110 Pages | Write Addictions Publishing



Seventeen-year-old Warlock Eamon O'Neill was born and raised in the Broadhaven Coven. Life at Broadhaven meant two things; One, he was inherently magic and two, he had a role to play. What his role was, never seemed to be clear. Descended from Celtic royalty, the expectations on young coven members are high. Coven life is a series of ancient rules, traditions, and secrets. Eamon has always trained to be the perfect Warlock and the perfect son but struggles living in his father's shadow. When a threat from the past resurfaces, the opportunity of a lifetime presents itself. One of his own will be chosen to track down the last living Witch in their Coven, and he is determined to be the man for the job. Eamon will need to place his own issues aside and focus his most powerful magic to complete the trials. He must prove he is the only one powerful enough to protect their only weapon.

About The Author
C.E Dimond is an Irish-Canadian author. She has always had a passion for literature and from a young age indulged her mind in the fantasy fiction world. As a child, her bedtime stories consisted greatly of Irish folklore and songs that inspired a true love of her heritage. She has a love of World Religions, psychology, languages and history and has put all of these inspirations to work in her writing. She is an alumna of St. Mary's Academy and studied Theatre and Film at the University of Winnipeg. Currently, she lives in Winnipeg, Manitoba, Canada.





Connect with C.E
Website - Twitter - Facebook - Goodreads - Instagram

a Rafflecopter giveaway