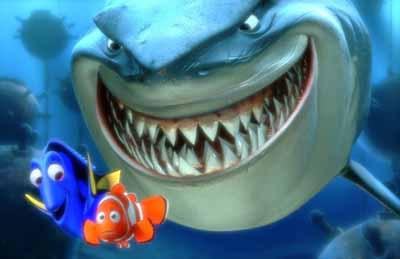 Image from fanpop.com
Comedienne and TV personality, Ellen Degeneres, has said numerous times on her talk show how she would love to be involved in a sequel for the 2003 Disney hit, Finding Nemo. Well, it looks like her wish to return to her clueless but lovable character, Dory, has finally come true. Almost 10 years later, it has been announced that Finding Nemo 2 is officially in the works with Andrew Stanton spearheading the project as director. Andrew Stanton has been involved with numerous Disney animations including Toy Story 1, 2, and 3, Monsters Inc., Finding Nemo, Ratatouille, WALL- E, Up, and most recently he wrote and directed the live action film John Carter.
The original Finding Nemo film was very well received in the box office making over $867 million across the globe.  "I'm sure you'll see some other sequels of things as they grow because now we are not so blinded. It's the originals that keep us really going and it's the sequels that are like comfort food, and I think it's the same way for the audience," Stanton has said. While Pixar has yet to confirm the news themselves, they have never been the kind of company to make statements concerning what they have in development. That being said fans can be happy with the news but will be forced to wait a bit longer and expect a 2016 release date for the much anticipated sequel.