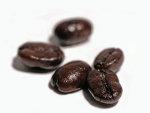 A study that has been recently conducted in Ethiopia has produced some alarming results in relation to the long-term survival of coffee. Coffee is the most commonly traded global commodity after oil and is natively grown throughout the tropics around the world.
Roughly 70% of the coffee that is grown for commercial purposes is Arabica but most of the crops that are found on plantations have very low genetic diversity and could be drastically affected by increasing carbon levels according to the study.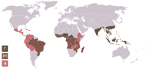 Researchers looked into what could happen to the crop in the locations where it is currently grown in relation to
climate change
at three time intervals which were 2020, 2050 and 2080, and by using three different carbon emission scenarios.
Their results concluded that by 2080, there could be (at best) a reduction of 65% in suitable regions to grow Arabica, with the worst-case outcome being a reduction in these sites of a whopping 99.7% meaning that only 0.3% of the sites where Arabica is currently grown in Ethiopia could still exist.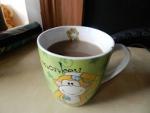 However, the researchers stress that the results should be regarded as "conservative" as a number of factors that could affect the production of the coffee crop in Ethiopia and South Sudan were not taken into account. This includes deforestation, pests, diseases and changes in bird numbers (animals that are crucial for dispersing the coffee seeds throughout their native environments).