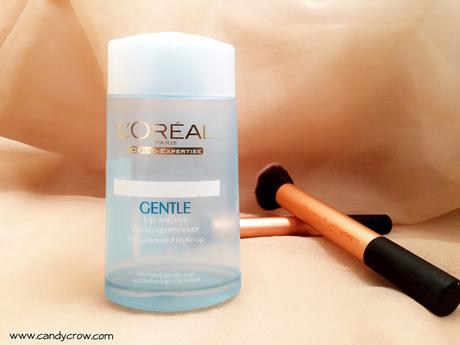 I wear waterproof eyeliner and mascara regularly, an efficiently working eye makeup remover is a must for me. Loreal gentle remover claims to remove most tenacious eye and lip makeup in an instant. Does it live up to it's claim?
Price
: Rs. 490 (125 ml)
Loreal Gentle Lip And Eye Makeup Remover Review
Loreal gentle eye makeup remover comes in a plastic bottle with screw type cap; it is easy to carry and travel-friendly. The remover is light blue in color, without any fragrance. It must be shaken well before use. It removes waterproof makeup without any tugging or pulling. It is gentle on eyes, does not cause any irritation or itching. After removing the makeup, it does leave a light film of oil around the eyes, but it goes off while cleansing the face.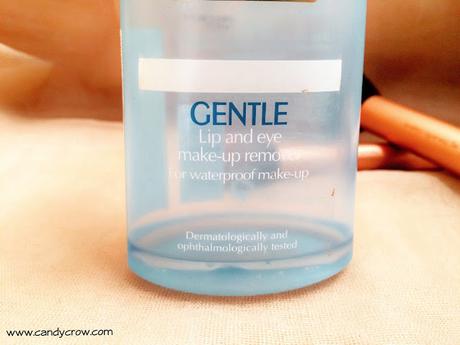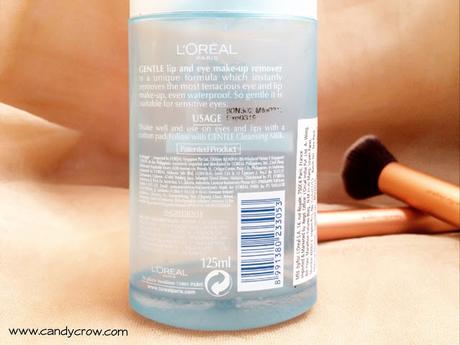 I have tried Maybelline, Rimmel London, Neutrogena and Lakme eye makeup remover but among all these, I feel that Loreal Gentle is the best for removing waterproof eye and lip makeup.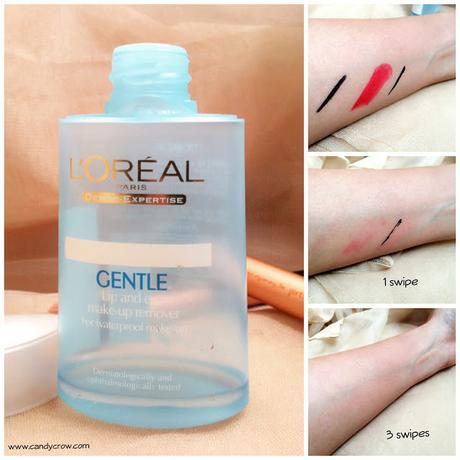 Pros:
Effective
No tugging
Affordable
No irritation
Travel friendly
Easily Available
Cons:
Nothing
Loreal gentle makeup remover is one of the best makeup remover for waterproof mascara and eyeliner. It does a good job with lipsticks too. It is gentle on eyes and wipes away makeup in a jiffy. It is my HG eye and lip makeup remover. I will buy it again.
CC Rating:
4.75/5
CC Tips:
* Always remove your makeup before hitting the bed.
* Wash your face with a mild cleanser after removing eye makeup
* If you are out of makeup remover, olive oil or coconut oil can be used to remove the makeup.