Tuesday 25th May 2021 – The Medway Friendly Tournament – Martyn's Grove, Lordswood
Clubs in the Non-League game have been faced with a real dilemma as a result of the easing of restrictions. With the return of crowds possible from the 17th May, albeit in limited numbers, there's a pent up demand for fans to be able to watch some games, but many will have released players, started work on their pitch for the summer or simply not have any opponents who are ready and willing to play.
The recent Supplementary Cup tournament run by the Southern Combination League proved popular with clubs, with 16 of the 20 clubs taking part, and the final last Saturday saw an attendance of over 300 as Lancing beat Loxwood on penalties. Similar tournaments run by the Essex Senior League have also given a boost to players and clubs alike after so long being unable to play.
Down in the Kent, five teams from the Southern Counties East Premier League decided to wait until fans could come back before launching their own tournament, with each side playing each other twice, and a final at the end of June between the top two.
The first few rounds of games saw goals flying in with scores of 3-2, 5-1, 4-2 and 3-3 in the first four matches, setting up round three nicely, with Punjab United heading to Lordswood whilst a few miles away Sheppey United, using Chatham Town's stadium as they lay their own 3G pitch, hosting Rochester United.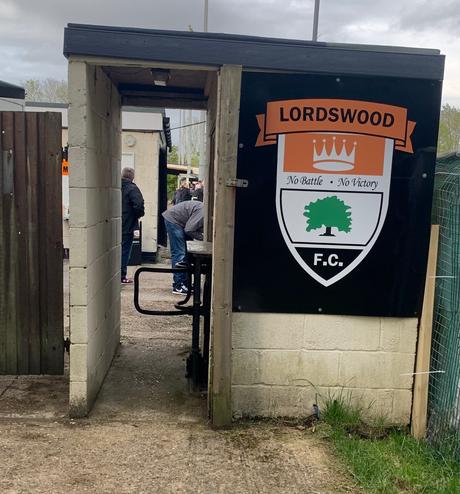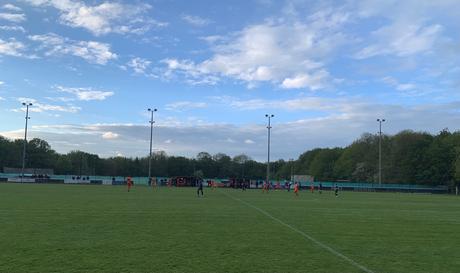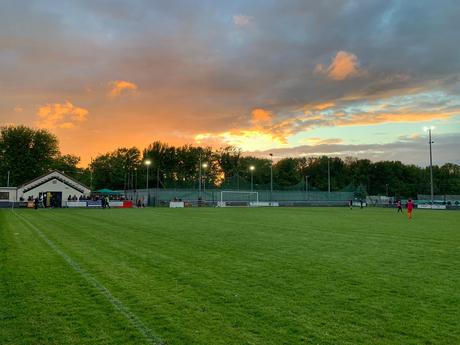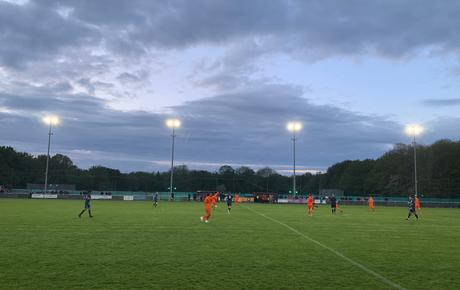 The tournament also gave Non-League fans the opportunity to "tick off" four new grounds, with little or no competing games in the whole of the South East of England. At £5 to get in, and £2 for a decent sized programme you couldn't go wrong. A crowd of over 450 saw Chatham Town's first game last week, whilst 320 were at Rochester United, significantly more than they would get for a normal league game. These are extreme times but that doesn't mean clubs can't adapt and benefit from the circumstances related to social restrictions.
Lordswood's Martyn Grove sits in the middle of a local community sporting oasis with the football ground sandwiched between a rugby and a cricket pitch, with a leisure center and a small 3G thrown in for good measure. It was great to see the facilities being used on a Tuesday night, with a real air of normality.
The ground is perfect for Step 5 – A covered terrace, a main stand and plenty of space to stand on three sides of the ground, framed at the far end by trees. The grass was long, suggesting that Lordswood may try to keep the ball off the ground, a tactic that was given strength by the comparative shortness of the Punjab team.
The home side certainly piled on the pressure in the first twenty minutes and it was almost against the run of play that Punjab took the lead. And then the flood gates opened with four more goals scored by the half-time break, each one pretty impressive in their own right – a mazy dribble, two efforts from outside the box and a great passing move that saw Luke Adams slot home. Five-nil at half-time probably flattered Punjab but they weren't complaining. Ironically, it was the same scoreline down the road at Chatham Town FC as Sheppey led Rochester by five.
To their credit, the home side came out and there was an audible shout of "0-0 boys" as the second half kicked off. To be fair, Lordswood did create chances, but found Punjab keeper Max Ovenden in fine form. Meanwhile at the other end, every time Punjab when into the area they seemed to come away with a goal. At 8-0 Lordswood brought on a sub keeper, who to his credit, kept a clean sheet.
Lordswood will have naturally been disappointed with the nature and extent of the defeat, and with only a few days to wait before they host fellow zero-pointers, Rochester United, there's still plenty of time to bounce back into winning ways.
So thirty six goals in just six games, an average of six goals per game, average attendances up, fans able to watch the game with a beer. Even the rain showers can't dampen the interest in the tournament.