Lord Geoffrey Presents'

Fall offering will be an unplugged 

acoustic

 series of six concerts in Cambridge featuring rising young talent from the 

Berklee College of Music

 and 

New England Conservatory

!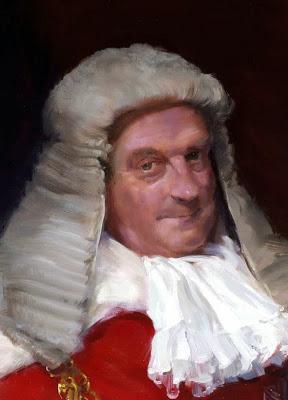 September 25 - Eleanor Buckland and Isa Burke
October 16 - Cat and The Moon
October 23 - Dylan McKinstry and Friends
November 20 - Dan Bui and Friends
December 4 - Adrinna Ciccone and Friends, Featuring Neil Pearlman
December 18 - High Rock Mountain
The concerts are presented at Outpost 186, 186-1/2 Hampshire Street, Inman Square, Cambridge where there is plenty of space and on-street parking / close to the T.  It's an art gallery with plenty of room to move, not a bar where artists compete with loud conversations and blaring televisions, or a cramped listening room where patrons are packed into tiny tables!
Thanks to Darol Anger (Berklee) and Tanya Kalmanovitch (NEC), Lord Geoffrey's Fall season consultants!
Stand by for a series of fine rising artists!
Eleanor Buckland and Isa Burke
Wednesday, September 25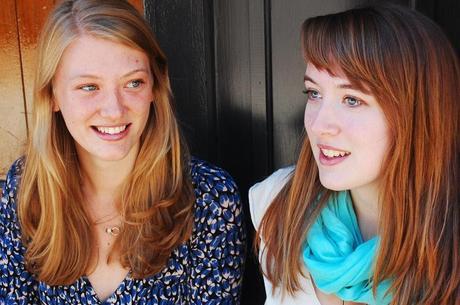 Ellie Buckland and Isa Burke are fiddlers and singer-songwriters from musical families who grew up surrounded by folk music. They met at a fiddle camp in the woods of Maine, their shared home state, and are now both studying at Berklee College of Music. With two fiddles, two guitars, and two intertwining voices, they perform old folk songs, new Americana, and original songs in an acoustic roots style.
Doors 7:30, Concert 8:00, pickin' party follows.
Students $5
General Public $10
Email [email protected]
.com for special "insider" information.
Cat and The Moon
Wednesday, October 18
"Celtic and Bluegrass Together at Last"


Cat And The Moon is a contemporary Celtic Bluegrass fusion group that was started in Boston Massachusetts in 2012. They have a wide range of styles including Irish, Bluegrass, originals, jazz fusion, and classical.
Cat And The Moon are...
Ricky Mier is a banjoist who hails from the San Francisco bay area. While attending Berklee College of Music on scholarship he won the Lowell Banjo and Fiddle Contest's esteemed 'Other Styles' category. Ricky is versed in hard driving bluegrass music, Flecktones style fusion, open funk jams, classical, and now is dipping into Irish traditional music.
He uses a 2008 Gold Star GF-100 banjo with Keith D-Tuners and a nickel plated presto tailpiece. He prefers to use the stainless steel National NP2-SS fingerpicks for his picking because it decreases the amount of tarnish that develops on the picks.
Check out his website at www.RickyMier.com!!
Kathleen Parks is a wild Irish fiddler from Newburgh, New York. She started playing the violin at the age of five and got heavily involved in Irish music by the age of ten. As she quickly progressed, she became interested in many other styles of music; Jazz, Classical, Fusion, and Bluegrass. Since then she has gone on to play numerous shows including festivals and cruise lines with bands such as; The John Whelan Band, The Jimmy Sturr Orchestra, The Lindsey Webster Band, and the Bobby Vinton Orchestra.
Kathleen is currently attending Berklee College of Music in Boston, MA on full Scholarship studying Songwriting and Performance.
Check out Kathleen's Youtube account - http://www.youtube.com/user/FiddleeDeeKP
Eamon Sefton is a guitar major at Berklee College of Music who is rapidly assembling an impressive array of credentials and experience in traditional music — he has headlined at Club Passim, performed at Boston Celtic Music Festival in 2011 and 2012 with the band Chasing Redbird, and been selected by Maeve Gilchrist as guitar accompanist for the Berklee Advanced Celtic Ensemble. He has just returned from Scotland where he explored Scottish traditional music at first hand. Eamon is a 10-year alumnus of Boston Harbor Scottish Fiddle School, joining their faculty as guitar teacher this summer.
Cat And The Moon's
Website - http://catandthemoon.wordpress.com/
Facebook - https://www.facebook.com/CatAndTheMoon/
Doors 7:30, Concert 8:00, pickin' party follows.
Students $5
General Public $10
Email [email protected] for special "insider" information.Dylan McKinstry and FriendsWednesday, October 23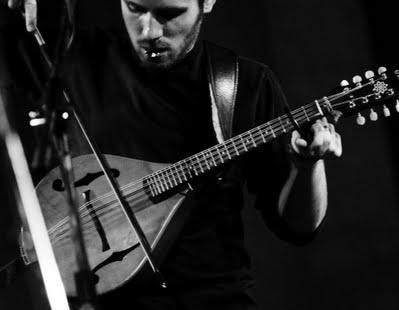 Dylan McKinstry is 24 year old multi-instrumentalist, producer, and composer working and living in Minneapolis, MN and attending NEC.Dylan, who has been called "…a vibrant young acoustic music architect with a bold new approach to guitar playing…'' has always been a fond proponent of story-telling and the language of song. Within a single song McKinstry will sashay seamlessly between the usual suspects: jazz, blues, folk-funk, classical and modal middle-eastern with a hint of disco. With ease, he dances in and out of styles and genres, leaving his foot-tapping audiences pleasantly plump with melodies to hum. Dylan's athletic, high caliber technique and mature compositional style can only be compared to the great guitarists of today, and has allowed him to turn the 6 string guitar into a sonic mélange. He has secured himself a place at the "big kids table" of musicians, and is widely acclaimed by fellow guitar players like Dean Magraw, Andy Mckee and Michael Gulezian as being one of the most promising young guitarists of his time.Dylan started as a session player at the age of 8, mostly as a percussionist, after it became clear that his passions stretched far beyond whimsical recreation. He has since performed on dozens of records, along side Pete Ostrushko, Larry Long, Meredith Fierke, Kurt Jorgensen, Paul Mayasich, and many others. His openness to new ideas, his thoughtfulness and range as a musician, and his ease in the studio has made him a sought after session player throughout the twin cities.Dylan has attended a handful of exclusive seminars held by some of the top guitarists in the world. Cannington, Ontario was the first of many stops, where he studied in a small group setting with guitarists Don Ross and Andy McKee, both of whom took a liking to Dylan immediately and said of his music "…Cool!". From there he flew to Paris, and found himself in the little village of Chateau-Thierry at the home of French guitarist Pierre Bensusan. Besides the allure of fresh baguettes every morning, he found himself completely at ease and inspired in this kind of learning environment, and he left there with a head bursting with new ideas.Out of High school, McKinstry began playing full-time as a soloist and as a sit in musician for Minneapolis bands. It was in this capacity that he honed his skills as a Mandolin and Mandola player, and has since found that his savvy as a soloist and mason of melodies lends itself well to ensemble playing. He is currently working closely with twin cities recording artist Meredith Fierke as a producer, songwriter, and general team player on her new album, which it slated to be released in the late summer of 2012.He has shared the stage with Dean Magraw, Dan Schwartz, Little River Band, Brandi Carlyle, The Minnesota Orchestra, Alison Scott, Needtobreath, and many more! He is currently performing, producing and recording with twin cities recording artist Meredith Fierke. He also continues to do solo performances as a guitar player/singer.Doors 7:30; Concert 8:00; pickin' party follows.Students $5General Public $10Email [email protected] for special "insider" information.

Dan Bui and Friends

Wednesday, November 20

Bluegrass


under construction

Doors 7:30; 

Concert 8:00; pickin' party follows.

Students $5

General Public $10

Email [email protected] for special "insider" information.Adrinna Ciccone and Neil Pearlman

Wednesday, December 4


Québecois ,  Appalachian, Métis, Cape Breton, Irish, Scottish & Scandinavian fiddle tunes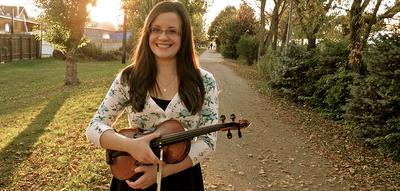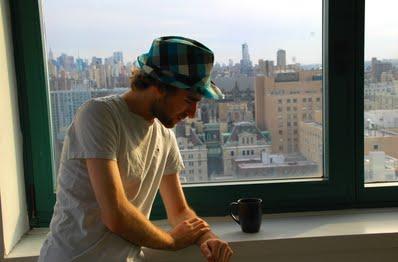 Boston-based fiddler & step dancer Adrianna Ciccone is quickly establishing herself as a distinctive voice in the new-acoustic music scene. Her style, while rooted in the Ottawa Valley & Québecois fiddle traditions, continues to be inspired by the many different regional fiddles styles of Canada and the world including Appalachian, Métis, Cape Breton, Irish, Scottish & Scandinavian music. 

Adrianna's desire to explore new musical languages is reflected in her compositions and arrangements which draw from traditions of the past while forging a unique musical identity.  

This distinctive style has brought the Timmins, ON native many awards and achievements.  She is a Maritime Open Fiddle Champion & American Grand Masters Fiddle Championship Finalist.  

Adrianna is also an active & experienced instructor.  For nearly a decade she has been passing on Canada's rich musical heritage to students of all ages and levels. She maintains a lively studio in both Northern Ontario & Boston, as well as throughout North America via Skype Video lessons. 

Adrianna is currently studying with scholarship at Berklee College of Music where she is actively involved in the American Roots Music Program.
Pianist and mandolinist Neil Pearlman is rapidly distinguishing himself as a uniquely innovative artist in the contemporary traditional music scene. Called "a tremendous pianist" on BBC Radio Scotland and "a force to be reckoned with" by WGBH's Brian O'Donovan, Neil is recognized in many Celtic music circles for his unique approach to the piano. Rooted in traditional Cape Breton piano styles, Neil brings in ideas from many other genres and the result is an exciting new sound that remains true to its traditional roots. It was this fresh approach that led legendary Cape Breton fiddler Jerry Holland to say "watching Neil's hands on the piano was like watching two spiders on crack!" 
An accomplished Cape Breton step dancer as well, Neil grew up in the family band Highland Soles, led by father and mother Ed Pearlman and Laura Scott, both influential figures in Scottish music and dance. Neil has performed with many major music figures including Natalie MacMaster, Alasdair Fraser, Natalie Haas, Seamus Connolly, Kimberley Fraser, Maeve Gilchrist, Hanneke Cassel, Frank Ferrel, Laura Risk and Mike Vass. He has also opened for Archie Fisher, split a bill with Jerry Holland and worked closely with many others.
Some highlights of Neil's career so far have been performances at Carnegie Hall and the Iron Horse, and teaching at Alasdair Fraser's Sierra Fiddle Camp. Neil currently performs with a number of projects ranging from traditional Scottish fiddle music to contemporary jazz.
Adrianna's website - http://www.adriannaciccone.com/
Neil's website - http://neilpearlman.com/
Doors 7:30; 
Concert 8:00; pickin' party follows.
Students $5
General Public $10
Email [email protected] for special "insider" information.
High Rock Mountain
Wednesday, December 18
Bluegrass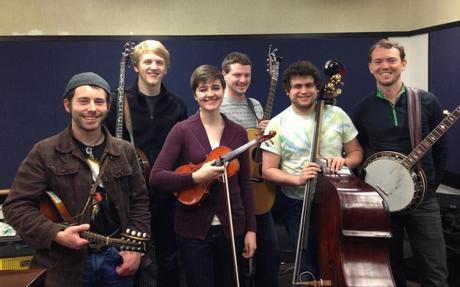 High Rock Mountain plays mainly traditional bluegrass, with an emphasis on broken-hearted love songs and murder ballads featuring two- and three-part harmonies, with some originals and ripping instrumentals thrown in. The band met at the beginning of the 2012 Fall semester at Berklee College of Music through the Bluegrass ensemble arrangement - not that long ago - but they feel like they've been playing together for years. High Rock Mountain is delighted to take the musical heritage with which they have been blessed and bring it to those both familiar and new to Bluegrass, spreading awareness of this great music and expanding the Bluegrass community.
SADIE CURREY
A Columbia, Missouri native, Sadie is a fiddler and vocalist with panache and grace. The eldest of five children born into a musical family, Sadie started taking violin lessons at the age of 7, and has found her style and voice through years of performing with her family band CurreyKorn, Missouri-based Bluegrass band Midnight Flight, and through a year of Music Performance study at the University of Missouri. Now in her second semester at Berklee College of Music, her well-honed fiddling and sultry vocals bring life and depth to everything we play.
CHRIS ROONEY
A country boy at heart, Western Maryland-born singer and guitarist Chris Rooney earned his BA in Psychology at Shepherd University in West Virginia. As a child he was very athletic, but gave up sports 10 years ago after picking up his first guitar. He devoted every spare moment to learning the craft and eventually started writing his own music. After a few years in college he started teaching music to make extra money and started a fairly profitable business as a traveling music teacher, realizing in himself a growing passion for the art of teaching. Now in his second semester at Berklee, he has ventured through Rock'n'Roll, Metal, Blues, and Folk on his way to Bluegrass, where he has found his true voice.
JORDAN ALLEMAN
Our resident radio host and banjo wizard, Jordan is in his third semester at Berklee. Hailing from Portland, Oregon, he is a noted coffee and cat enthusiast in addition to his heavy interest in American Roots music - specifically Bluegrass. Jordan started playing banjo when he was 13 and has been inspired by many great players, having the good fortune to call some of them his mentors. Deeply rooted in Bluegrass, Old Time, and Americana music, his enjoyment of and desire to play genre-crossing styles is well evident in his performance.
JD WILLIAMS
Descending from a tradition of professional Country and Bluegrass musicians, the son of resophonic guitarist Roger Williams was submersed in the Bluegrass scene from the very start. JD started taking violin lessons at the age of 6, and was given his first mandolin at the age of 7. Raised in Southern New Hampshire and having spent time in Central Connecticut to perform full-time with Amy Gallatin & Stillwaters, this fourth-semester Berklee mandolinist adds his passion for the harmonic arts and his love for American Roots music to our ensemble.
NATE SABAT
Hailing from Manhattan's Upper West Side, Nate Sabat is a born and bred city boy. A graduate of the voice program at LaGuardia "the Fame" High School, his musical roots are in choral singing. However, he picked up the electric bass in middle school, and the upright bass a couple years afterwards. At the Berklee 5-week summer program in 2011, he had his first encounter with bluegrass, in an ensemble directed by the late, great John McGann. Since then, he has fallen in love with the style, and has been playing in and around the Boston acoustic music scene.
High Rock Mountain's
Website - 

http://www.highrockmountain.com


Facebook - https://www.facebook.com/HighRockMountain
YouTube station 

www.youtube.com/highrockmountain
Free downloads of three studio-recorded originals are available on BandCamp at www.highrockmountain.bandcamp.com
Doors 7:30; 
Concert 8:00; pickin' party follows
Students $5
General Public $10
Email [email protected] for special "insider" information.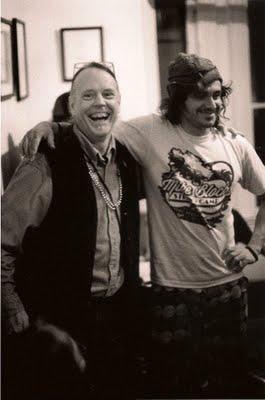 Lord Geoffrey chief bottle washer Jeff Boudreau and Rushad Eggleston in the gallery space 9/24/12.
Lord Geoffrey is a scurrilous card-carrying member of the Boston-area folk scene whose mission in life is to re-kindle the great folk scare by presenting in unique rented spaces (galleries, historic homes, church sanctuaries, clubs...) vintage musicians of that era as well as up-and-coming young whippersnappers!