Continuing from where it left off last year...
John Mailander and Molly Tuttle

Ellie Buckland and Isa Burke 

Cat and The Moon

Dylan McKinstry and Friends

Dan Bui and Friends

Molly Pinto Matigan and Friends

Adrinna Ciccone and friends, featuring Neil Pearlman

Jacob Means and Friends

High Rock Mountain
...Lord Geoffrey Presents' 2014 series 

in Cambridge 

will resume on Friday, March 21, 

featuring rising young talent from the 

Berklee College of Music

!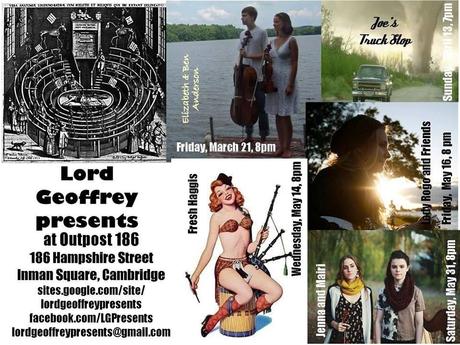 The concerts are presented at 
Outpost 186
, 186-1/2 Hampshire Street, Inman Square, Cambridge, an art gallery with great site lines and acoustics, not a bar where artists are forced to compete with loud conversations and blaring televisions, or a cramped listening room where patrons are packed into a tiny table
Friday, March 21, 8pm
Elizabeth and Ben Anderson, a brother/sister Scottish fiddle duo.
"They are fantastic!"
-Natalie Haas
Click here for more info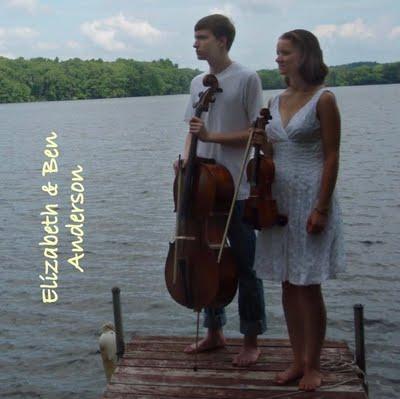 Sunday, April 13, 7pm
Joe's Truck Stop Acoustic
"Conceived at a greasy spoon, Joe's Truck Stop is here to replace the pills in that there jar. Please, put those away."
Click here for more info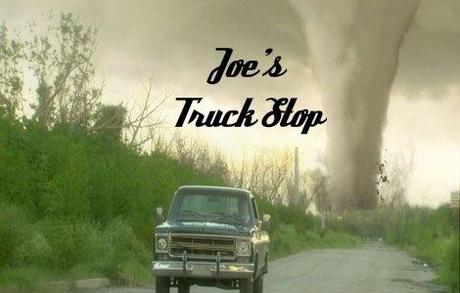 Wednesday, May 14, 8pm
Fresh Haggis 
(Elias Alexander, Kathleen Parks and Eamon Seffton)
Click here for more info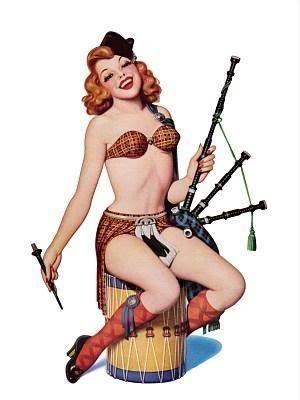 Friday, May 16, 2014, 8pm
Lady Rogo and friends
"Crossing an old genre with a young fire.
She's sweet, she's Lady Rogo."
Click here for more info 
Saturday, May 31, 8pm
Jenna and Mairi
"Rooted in traditional Scottish and Appalachian Old-Time music"
Click here for more info