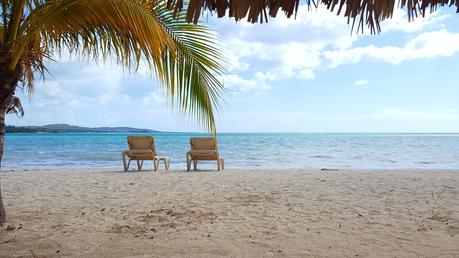 I frequently seek out romantic spots that will enhance the experience of togetherness. I recently came across one resort that leaves nothing out. Every sense is pleasantly stimulated by the total package this place provides. While I do understand that not everyone can beat the winter blues by hopping a plane to Jamaica, you can certainly find romance right at home if you use your imagination. But for those couples who can take a special, once-in-a-lifetime trip, and want to lavish attention on romance for a while, my suggestion is one of the Sandals resorts, South Coast in Jamaica. I feel like I just left Paradise.
For those of you who might be looking for a unique destination for a wedding or a place that will set the scene for an unforgettable ceremony to renew your vows, how about an over-the-water wedding chapel with breathtaking, panoramic views?
But before this turns into a commercial, let me first let me reinforce the importance of keeping romance in your relationship, whether you do it at home, by taking a special trip together, by offering a gift, by writing a love letter, or by simply making your time and your smiles available to the one you have chosen to share your life.
Romance is the water that nourishes the plant and allows it to grow into a beautiful flower.
It is romance that keeps the fire lit in your relationship.
It is what started it all and it should be a daily friend.
If you are having trouble getting in touch with deep romantic feelings, take a little time to be by yourself and remember what brought the two of you together.
Was it her smile?
Was it his funny jokes?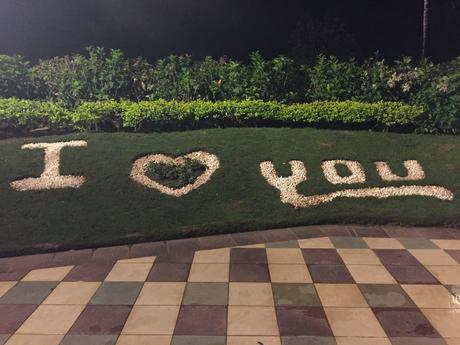 Was it the light in her eyes?
Was it the way he held your hand?
I'm sure you can remember other things that kindled the hope and joy of a new relationship. So take a trip back to yesterday-the day you met and the days following when you waited for the phone call setting up the next date. The day when you started to keep a list of things you would share with him or her the next time you met. The moment when you first realized you didn't want to have a life without that person.
See how much romance adds to our lives? When we are attracted to another person, especially in the first stages, life acquires brighter colors and deeper meaning. We no longer feel alone in the universe. We have someone who knows we are special. Wow, who wants to lose all that? You don't have to.
So let's get back to my romantic spot. I've found a place where you can totally immerse yourself in romance and tranquility. From the beach to the gardens and the three separate villages, you can have as much privacy as you choose. Not only is the world around you incredibly scenic and inviting-you can grab a kiss or hold hands along the many paths and their natural beauty without worrying about intruders.
There are fountains everywhere, cooling the air and making musical sounds. Every time I saw one, I felt like tossing a coin and making a wish-partly because I believed all my wishes would come true! The "happiness quotient" is that high. Love is all around.
There is so much more, but the focus is always kept on celebrating your love. In the New Year, let's all celebrate romance. I hope each one of you find the perfect love you so truly deserve. And if you have already found it, I hope you can preserve and enrich it so that it becomes a forever source of self-knowledge and revelation. Remember, forever is a long time and if that is your goal, then make it a priority to keep the fire lit in your relationship no matter where you are.
May all of us have a moment every day when we are inspired by kindness and beauty, for those inspirations, too, are the essence of romance.
Interested in staying at this lovely resort with your love?
http://www.sandals.com/main/whitehouse/wh-home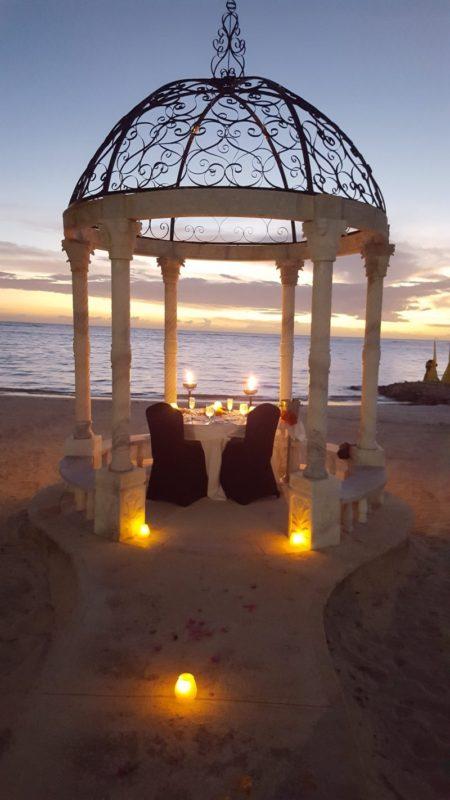 Please follow and like us:

Contact Barbara J. Peters at [email protected]