The first month of the new year pretty much went the same way as the last month of last year went; we were still under lockdown, which meant more solo runs, audiobooks, and puttering around the house. I also started studying again, and am doing that about 15-18 hours per week. In addition, it's been raining, so the weeds are getting out of control, but that is a task for another month!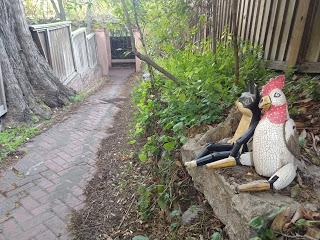 These guys just people watch all day, I guess.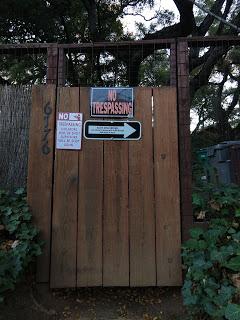 Survivors will be shot again.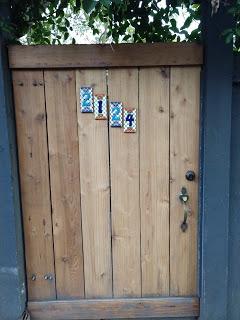 I love the pretty blue tiles.
Reading: Due to being home, I once again read a lot! I already put a couple of five star ratings on books and my goal is to try to write an actual review blurb for (not just star) a few books a month. My favorites were The Book of Lost Names (WWII French Resistance), The Invisible Life of Addie LaRue (Immortality), Tell the Wolves I am Home (AIDS, love, being a teenager) and A Promised Land (Obama). They were all good, although I felt that Obama's book was a bit too long and wish he would have edited it a bit more. It was a 30 hour audiobook; thank goodness for 1.6x speed! 
Travel: Crickets again! I traveled to and from work. I did not even go to the grocery store, as I stocked up at Costco in December and am working my way through my stash of fridge meals.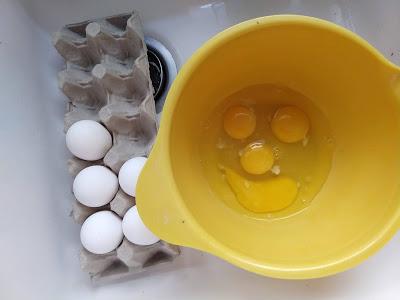 Happy New Year! Brought to you by happy eggs! 
Misc.: I am back on the study bus, so as much as I would like to say that I was super productive around the house, I mostly studied, worked in the yard (the balls/seeds falling from the maple tree are the bane of my existence), read and puttered. 
What did you do in January? What was your favorite book so far this year?