Looking at Merrick real estate can be frustrating, especially if you are counting on your existing bank account and loan preapproval. For one, most of the homes in this posh town cost almost quadruple the median housing price across the country which is around $250,000. However, if you have decided to take advantage of the better economy and join the roster of new homeowners looking for better locations, you might as well take the plunge.
Will Your Income Cover Your Living Expenses?
There are ways to find good homes in this sophisticated part of the state that might work for your spending plan. However, it is important to know that buying a house is just the first step of planning how much you will spend, and the living expenses come second. The cost of living in Garden City is 122% higher than in the rest of the country, and if you are in between jobs and striving to make ends meet, this may not be the place for you.
However, if your household makes around $150,000 a year or more, you may be able to cover your expenses. People who reside in this posh community of villages generally make this much, and to belong, you may have to work harder.
Do You Have the Best Broker?
Finding a good home for the best possible deal may entail tapping the services of a reliable broker. A broker will not only help you create the best spending plan for your dream house, he or she can also help you find what will probably work out best for your lifestyle.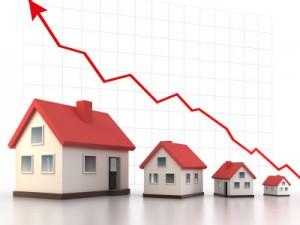 A good real estate broker may also be handy when looking for premium properties that can be sold for less. You may be looking for houses that are now with lower values because of innovations placed in period properties. At the same time, a broker may also help you grab Merrick real estate. It matters because most of the residents do not relocate to another town. They are most often the buyers of the listed properties, and they do so to make upgrades or downgrades.
How Valuable is Location for You?
While almost all Merrick real estate are built at the turn of the previous century, it is possible to still find more modern homes that are priced much lower in the market. However, most of the new housing developments will be located along the outskirts of the town as Garden City still follows the original settlement design. That means that the older homes are placed in the better central location, and that is part of the charm of this community. If you are thinking to move here with your family, you may find that the public school district is somewhat far from the more recent developments. If you do not have any qualms about commuting to get around, most homes in the area have direct access to bus and rail transport systems. To get more details visit www.li-realestatefinder.com.
If you are bringing a car, location will matter a lot to you, especially if you are working in an establishment in the town's business district. Traffic can sometimes be bad in this sophisticated neighborhood, and it may take up to 30 minutes just to drive from home. You may want to choose a home that's in or near the middle of the community.