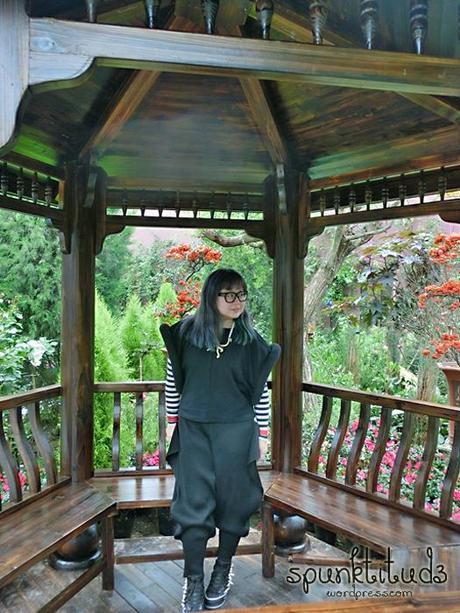 I dropped by the Flower Dome at Gardens by the Bay for a visit, and saw the gardeners setting up the seasonal Flower Field for Chinese New Year. The Oriental theme was a sharp contrast to my futuristic outfit for the day, and I certainly looked like a Martian who just landed on the wrong planet. Heh.
Giant Sleeves Top – From Hong Kong
Striped innerpiece – Uniqlo
Pants – Issey Miyake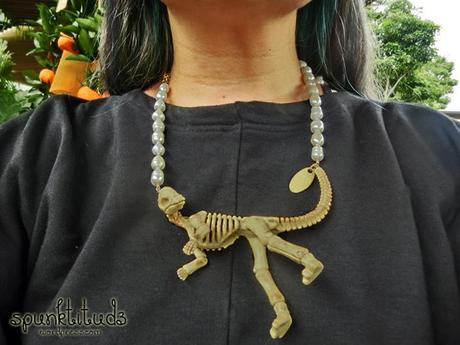 I brought a friend, and his name is Dino
Dinosaur with Pearl Necklace – From Laforet, Harajuku Tokyo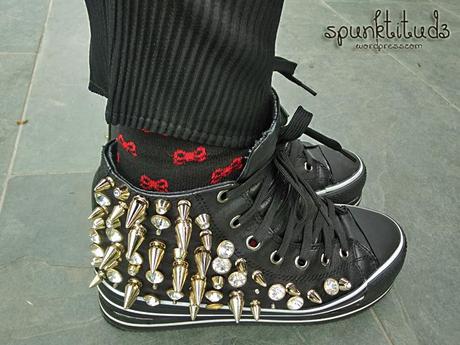 Studded Diamante Shoes – From Hong Kong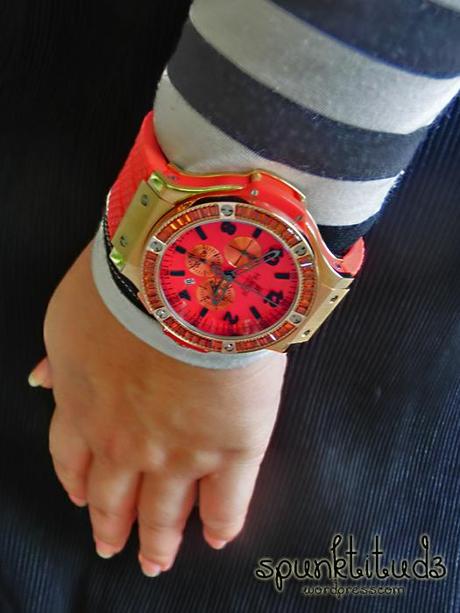 Red Alert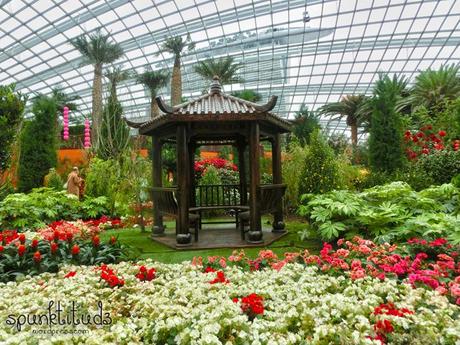 To usher in the Year of the Snake, the "Spring Celebrations" New Year floral display at the Flower Dome will feature 8,000 colourful blooms including peonies, camellias, cherry blossoms, chrysanthemums, orchids, dahlias, azaleas, and kumquat plants. Nestled amongst the festive flora are oriental pavilions and 200 year old bonsai plants – I think they must have time-travelled here too.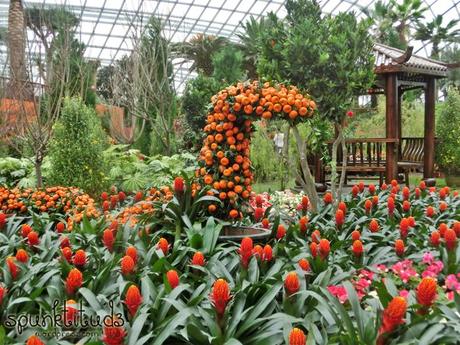 3-metre kumquat snake spotted!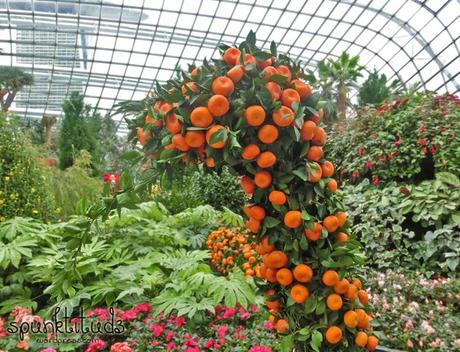 It looks good enough to eat…yumz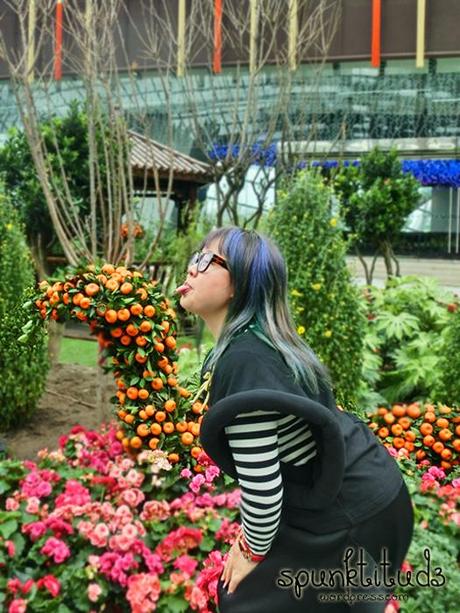 A Martian snake joins in the fun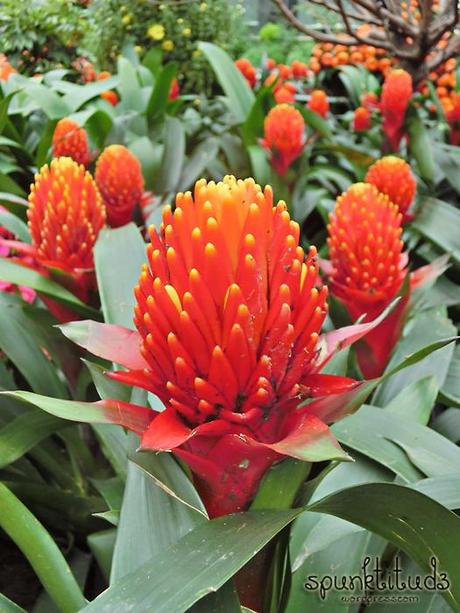 Red is the color of the New Year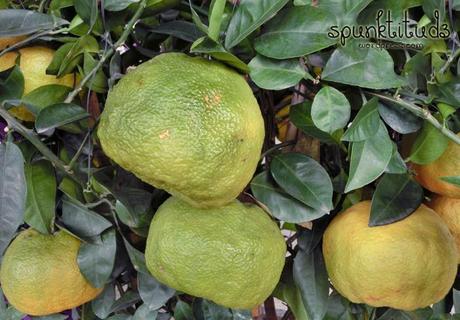 There are more than 8 varieties of kumquat (citrus) plants on display for the Chinese New Year period, such as this Giant Golden Citrus which is bigger that my fist! And I am not that petite you know.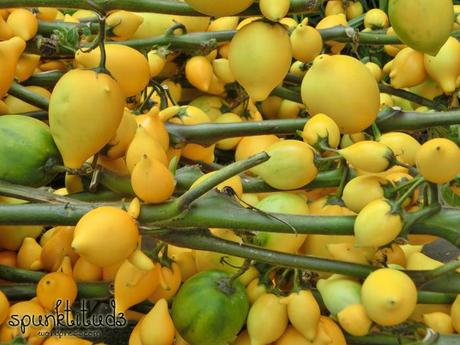 Buddha's Hand Citrus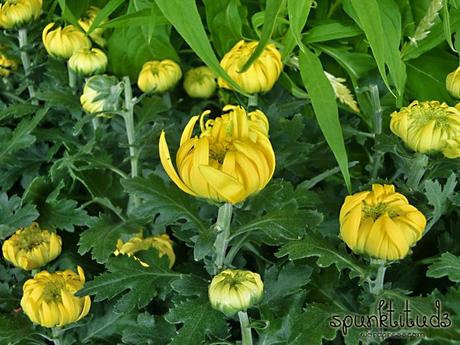 Can't wait for these beauties to bloom and their fragrance to permeate the air. It always tells me New Year is around the corner.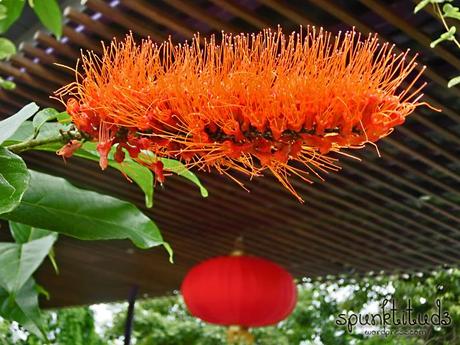 Splashes of red all around the Gardens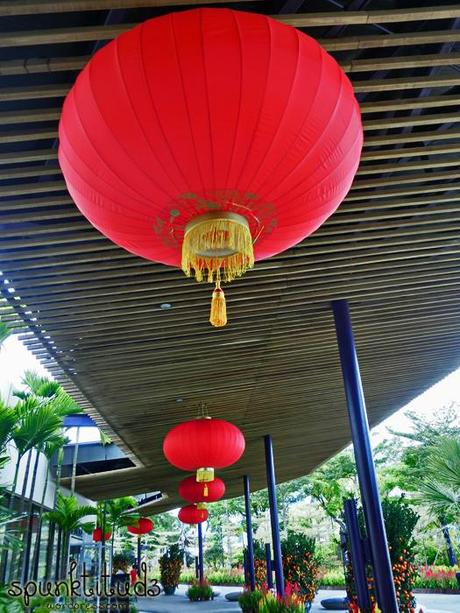 大红灯笼高高挂
Giant lanterns greet you from the entrance all the way to the Flower Dome. So follow the lanterns!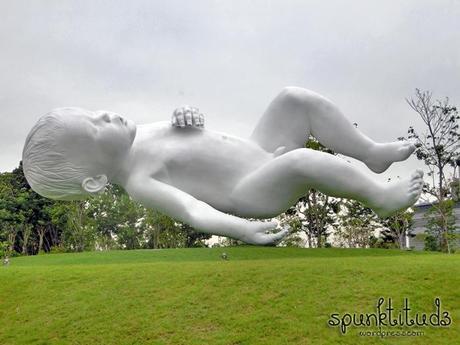 I spotted another boy Martian at the Gardens!
This giant sculpture of a sleeping baby by internationally acclaimed British artist Marc Quinn was recently unveiled at The Meadows. One of the artist's most important works, it plays on the illusion of weightlessness (it is entirely supported by the baby's hand despite the huge size) and Man's vulnerability. It also forms the newest addition to the 40+ artworks at Gardens by the Bay.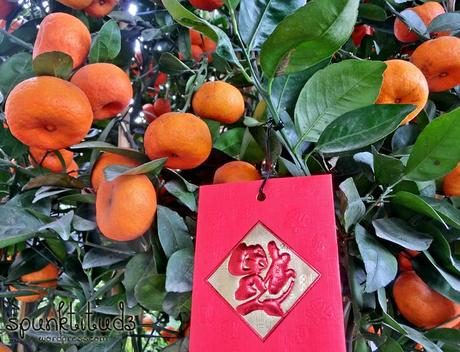 Can't wait for New Year to come – gives me a valid reason to erm, SHOP! (Hope chum D is not reading this…heehee)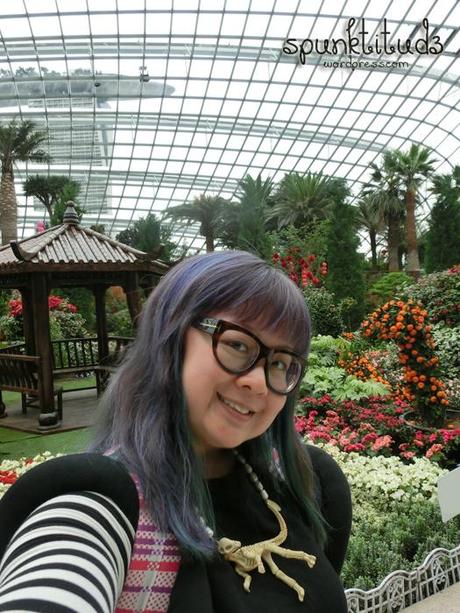 Here's Martian Spunktitud3 saying toodles for now…come by the Flower Dome to admire the spring blooms soon!