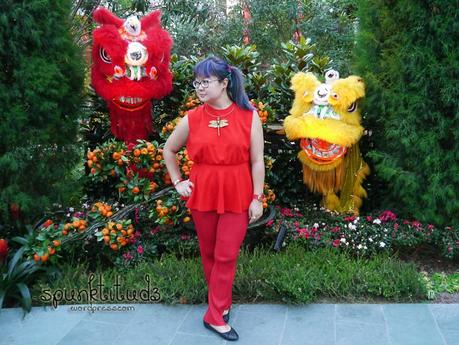 Why do I get the feeling that someone is peeping at me from behind….
Top – From Hong Kong
Pleated Pants – Pleats Please by Issey Miyake
Ballet flats – Chanel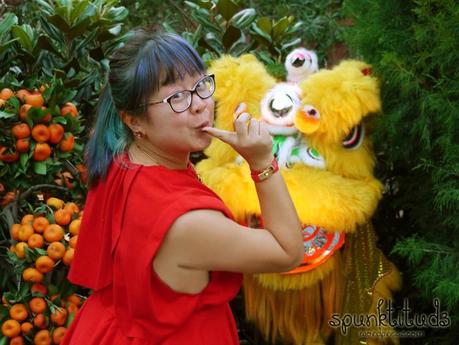 Oooh it's a cute yellow lion! Here pussy pussy….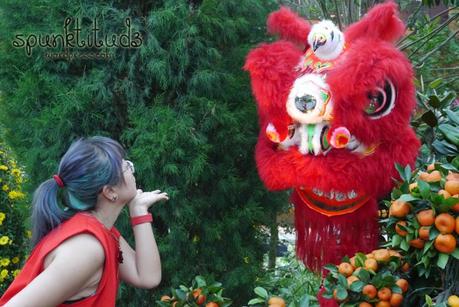 Hello the one as red as me, I think you look kinda cute…wanna hang out sometime?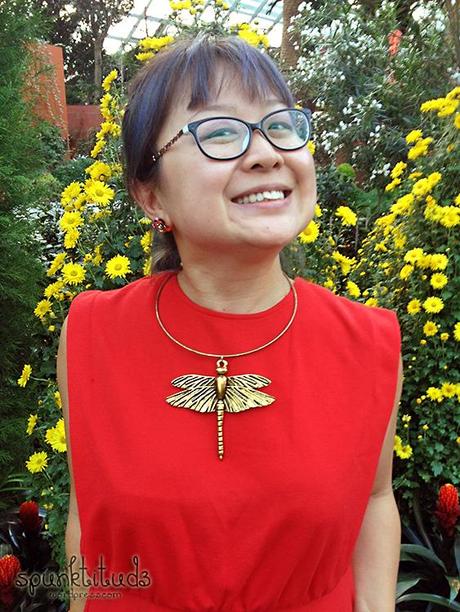 Dragonfly choker – Shop at Haji Lane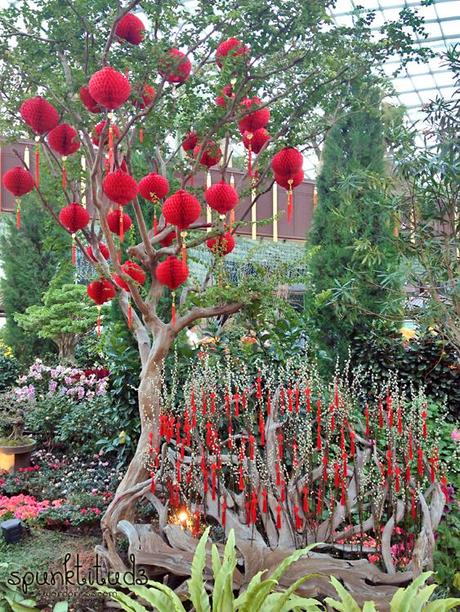 Even the chairs and trees are as ching-chong festive as me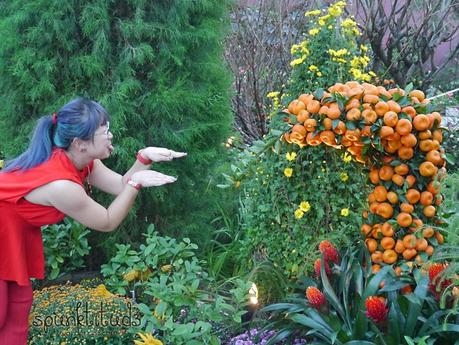 Playing snake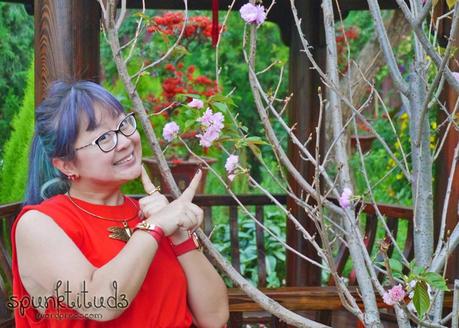 Oh look – the cherry blossoms look as sweet as me!
Shot at the Flower Dome Spring Blossoms Flower Field at Gardens by the Bay.
Thanks Darren Chin for helping to take the photos, and not puking in the process – cos' I almost did looking at the poses!