Look Both Ways – Movie Review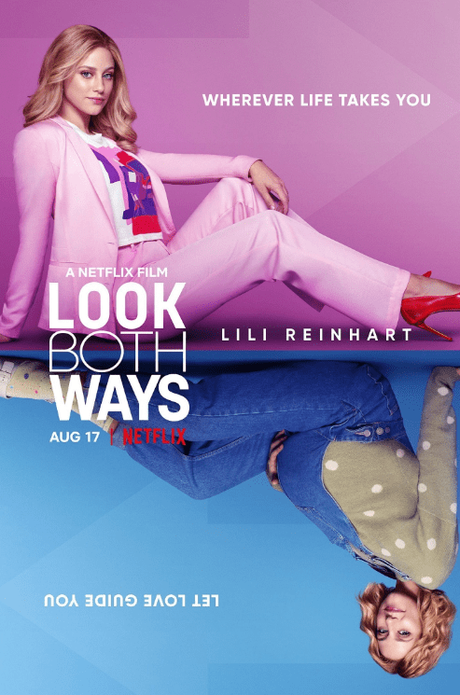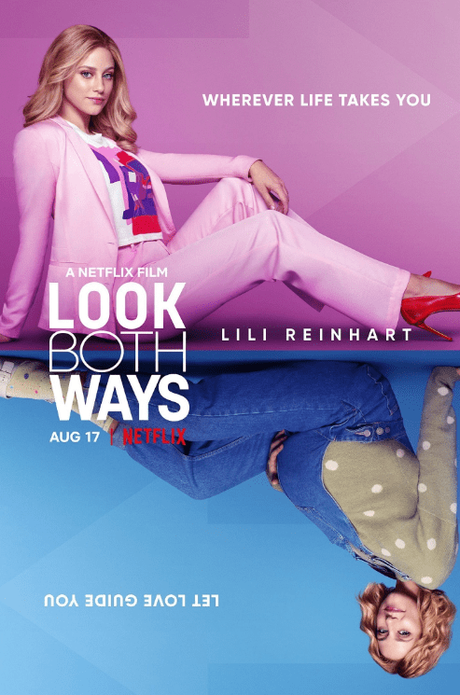 Director: Wanuri Kahiu
Writer: April Prosser (Screenplay)
Cast
Plot: On the eve of her college graduation, Natalie's life diverges into parallel realities: one in which she becomes pregnant and remains in her hometown to raise her child and another in which she moves to LA to pursue her dream career.
Runtime: 1 Hour 50 Minutes
There may be spoilers in the rest of the review
Story: Look Both Ways starts Natalie (Reinhart) is about to graduate from college, she spends one night with her best friend Gabe (Ramirez). After this night, Natalie's life goes in two directions. One, sees her become pregnant and decides to return home to her parents Rick (Wilson) and Tina (Savage). The second sees her continue chasing her dreams of becoming an illustrator in LA.
The story breaks into two, following both of Natalie's potential lives. The young mom sees her life feel like it is going backwards from the hard work she studied for. But it shows how grateful she is to have a child. In the LA dream, she gets to work for her idol and spend time with her best friend in a world of endless opportunities. Both lives give Natalie ups and downs she wasn't prepared for.
Verdict on Look Both Ways
Characters
Natalie spent her college life studying animation and illustration, with her dream planned to move to LA. After one night she gets to follow two different paths, one as a young mom and the other following her dream. Natalie gets to see the positives from both worlds, as well as the negatives proving that life can go in both directions. The two lives can reflect and cross together well, seeing the little moments of connection that can only come down one path.
Gabe is a close friend from college that is the father of the baby. He is a musician and wants to do the right thing for Natalie and be there for his child. Gabe never had a big plan set up after college, being a father sees him take life more seriously.
Jake is a man that Natalie meets in LA, he happens to work at the company she wants a job in. He helps her get an interview, becoming a romantic interest as they explore the career-driven characters.
Cara is the best friend that Natalie is meant to be moving to LA with. On one path they get to follow this dream, on the other Natalie becomes jealous of the successful career life she has.
Performances
Lili Reinhart is wonderful in the leading role because she must bring two versions of a character to life. Both versions of the characters must go through different struggles in life, even if some have the same emotions on the journey.
Danny Ramirez & David Corenswet as the two love interests on the different paths are great too. They both offer something different to the story and for Natalie.
Luke Wilson and Andrea Savage get some laughs as the parents who see their lives turned upside with the baby announcement. They can take over the scenes at times.
Aisha Dee as Natalie's best friend is fun, but it does feel like we need a few more scenes from the character. As the one big disappointment scene makes everything shine from her performance.
Story
The story follows a young woman fresh out of college that sees her life go down two different paths. One is her dream career, the other sees her become a mom. As the two paths are followed, they present different ups and downs along the way.
Channelling the inner 'Sliding Doors' we see a story that goes down two different paths. The journey does see how difficult both lives can be, career or child first, they both offer up different struggles and moments of joy. It will encourage people to chase dreams no matter how difficult they seem. It is about the passion to chase them rather than the typical path.
Themes
Look Both Ways is a romantic comedy that does hold back from too much romance, focusing more on how love can be part of life. Pushing more onto the passions in life. The comedy in the film comes from the supporting cast more than anything. The twin settings of LA and the home life prove that anything can be achieved from anywhere, as long as you put the work in.
Where to Watch: Look Both Ways is available on Netflix now.
Final Thoughts – Look Both Ways is a beautiful movie focusing on chasing dreams against the odds.