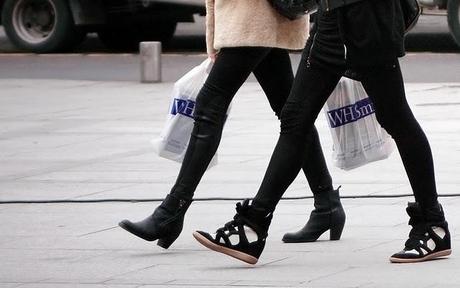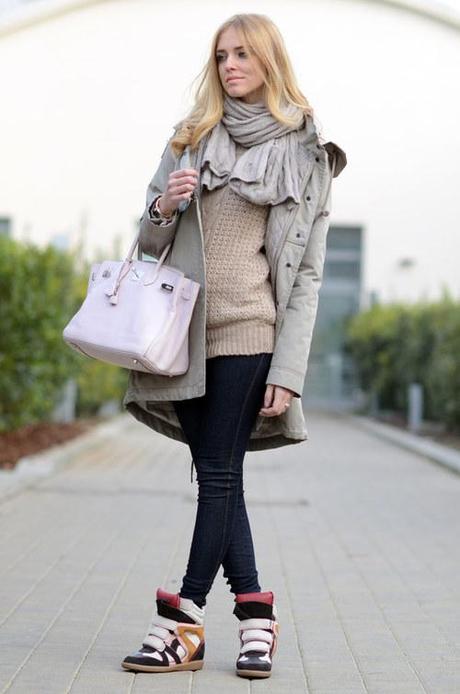 You either love them or you hate them, these Isabel Marant sneakers (also worn by Chiara Ferragni of the fasmous blog: The Blonde Salad). It's not really my thing but I do like goodlooking look- a -likes. So when I found these Isabel Marant inspired sneakers at Welikefashion.com I couldn't help blogging this for you. I think they really look a like, but the best thing is : these sweeties are affordable!Not everyone can afford Isabel Marant (count me in) so this is a great substitution without feeling that bummer feeling when not buying the actual thing!
These babies are from MOS Copenhagen and cost you only € 139,95
So, what do you say?