Today's a pretty awesome day for two reasons. First of all, this is my official 100th blog post! Never thought I would make it this far, but I've truly been enjoying every bit of this blogger lifestyle. Secondly, tonight I'll be going to the midnight premiere of The Dark Knight Rises. I've been waiting way too long for this movie to come out and I am beyond curious as to how this epic story will end. As a die-hard Batman fan, I'm dressing up for the premiere tonight with some candid superhero gear. For occasions like this, you either go big or you go home.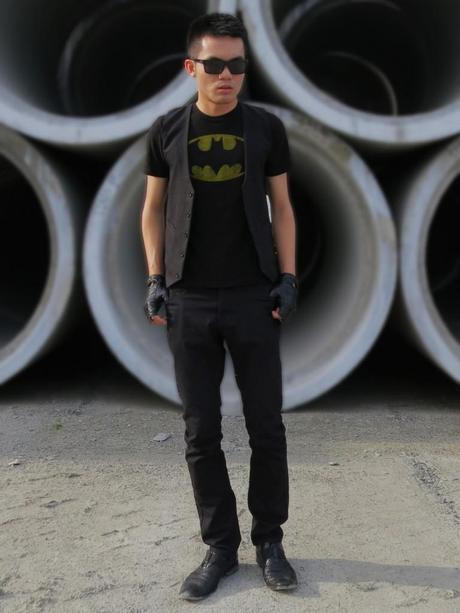 Rise.
Sunglasses – Gucci; Tee – Target; Vest - r.e.r.e (from Japan); Gloves – Armani Exchange; Jeans – H&M; Shoes – Vintage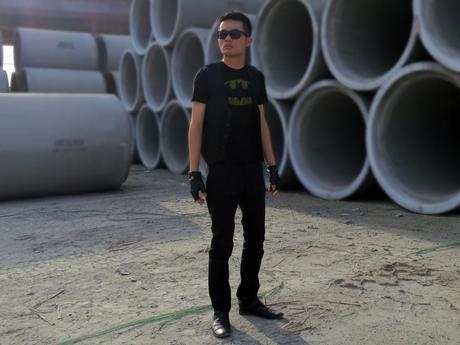 I got these Gucci Rectangle Wayfarers last week because I really liked their futuristic look. It just so happens that they also give off a superhero vibe, which made them perfect for wearing today. Can't you just imagine being able to shoot laser beams out of these glasses? No?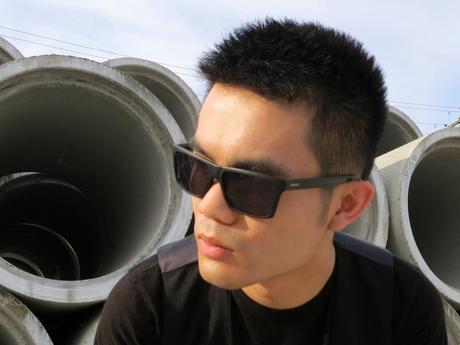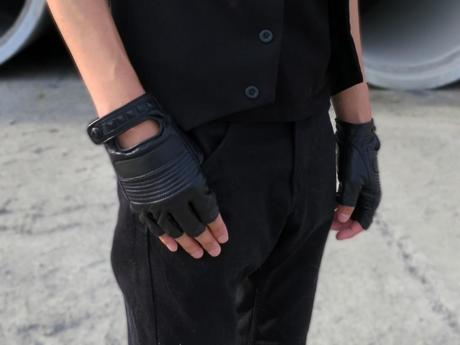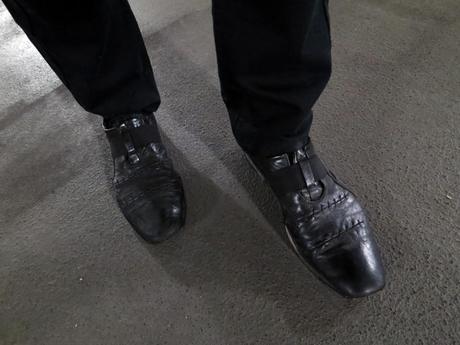 Thanks for reading, and please like or comment below to show your support! I would really appreciate any feedback or suggestions!