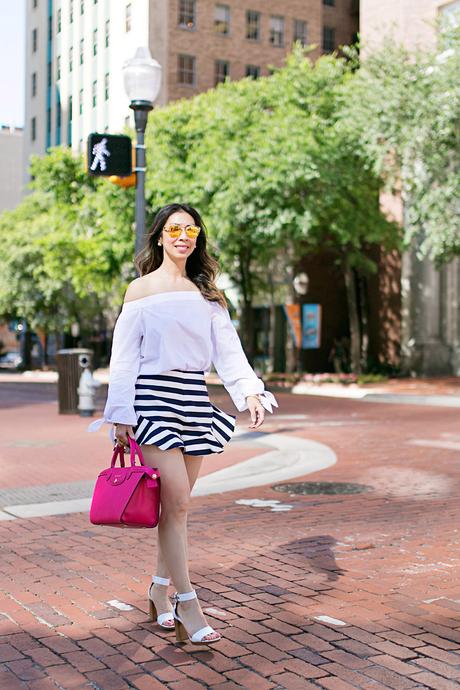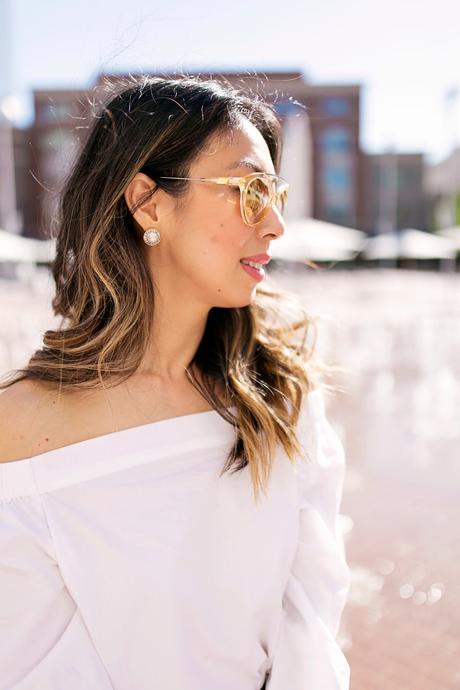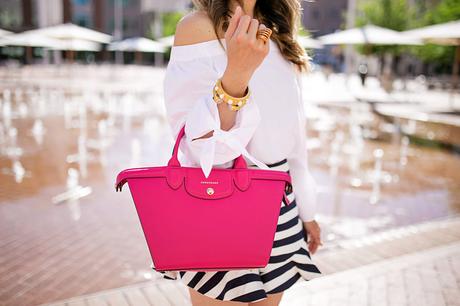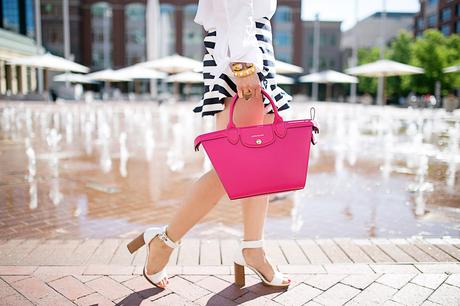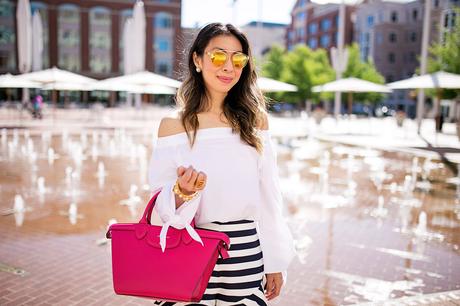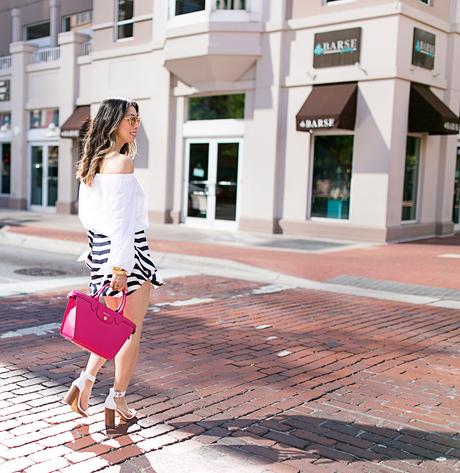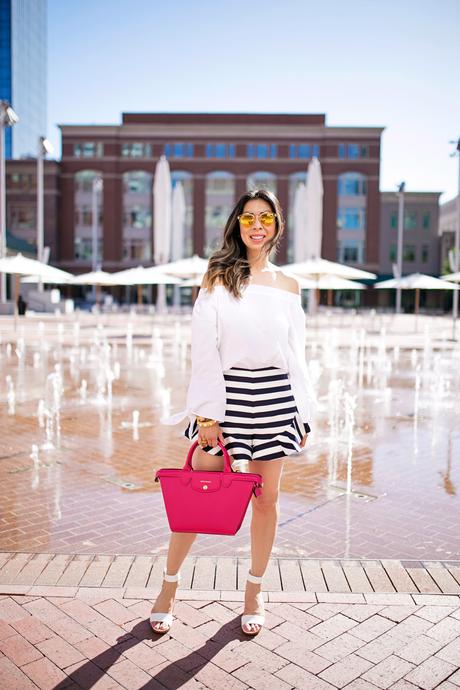 Photography by Angie Garcia
Happy Friday Friends! I am so happy it's the weekend! Our home study is TODAY, and the house is almost ready. When I say "ready", I mean I've tried to hide everything in drawers. Ha! We've also got a friend visiting so it going to be a fabulous weekend.
Today, I'm excited to share the next location for #LongchampSecretCity! It's none other than the fantastic Sundance Square in downtown Fort Worth. The plaza, where I'm standing in front of the water fountain, is a 55,000 square foot area where you'll find live music on the permanent stage, yoga classes, and outdoor movies. Four oversized umbrellas provide wonderful shade when the sun is shining and an LED light show in the evening. The plaza is surrounded by good eats (Bird Cafe is one of my faves) and entertainment like Bass Performance Hall and Scat Jazz Lounge. Nothing says Fort Worth like a cattle drive! You'll notice the 3-story longhorn mural when you step into Sundance Square Plaza. I LOVE it!
One of my favorite things to do is sit and people watch at the water fountains. Little M would rather play IN the water fountains. I've made the mistake of NOT bringing an extra pair of clothes! Oops, won't do that again! We also love strolling around the square and stopping in all of the shops and boutiques. (I've mentioned Barse Jewelry on the blog many times. They are located in downtown!)
My Longchamp Le Pliage Heritage has a VERY HANDY shoulder strap. I'm able to look chic while I'm carrying the bag in hand but can add the straps when I need to carry Little M. I keep the shoulder strap rolled up and in the bag for whenever it's needed. It's been perfect for toodling around town when I still want to look put together with Little M. Plus, it's big enough that I can throw in a pull-up and some applesauce packets if I want to be sans diaper bag. Hooray for chic AND functional!
I'm still pinching myself about working with the brand, Longchamp, for this campaign! In case you missed the first #LongchampSecretCity reveal, you can see the post here: #LongchampSecretCity // The Modern Art Museum of Fort Worth
Hope y'all have a beautiful and blessed weekend. Thank you for taking the time to stop by today.
GET MY LOOK
---
off the shoulder top FREE PEOPLE {last seen here and here}
shorts C/MEO {old, but similar here, here, for less}
earrings LELE SADOUGHI {on sale}
bracelet JULIE VOS, JULIE VOS c/o
ring VITA FEDE
sandals PRADA {old, newer version}
le pliage heritage LONGCHAMP c/o
sunglasses WESTWARD LEANING

Turn on your JavaScript to view content