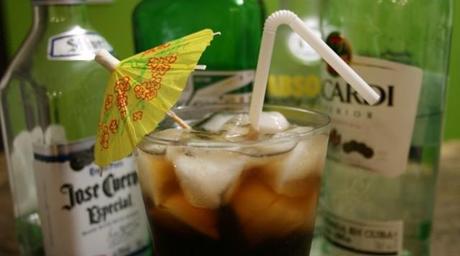 It may be cold, wet and miserable outside but it's definitely not in my kitchen!  Here's how to get your weekend started.
Long Island Iced Tea
15ml gin
15ml tequila
15ml white rum
15ml vodka
15ml triple sec
15ml lemon juice
15ml sugar syrup
Dash of coke
Put all the ingredients into a shaker (excluding coke), add ice and shake. Strain into tall glass and top with coke.  Finish with straw and the compulsory umbrella!
Not going to get much done in the garden this weekend as I'm visiting friends but I will be busy in it next week.  Now all that snow has gone and temperatures are increasing it's starting to feel like spring is just around the corner…… much to be done!  Have a great weekend whatever you are up to.