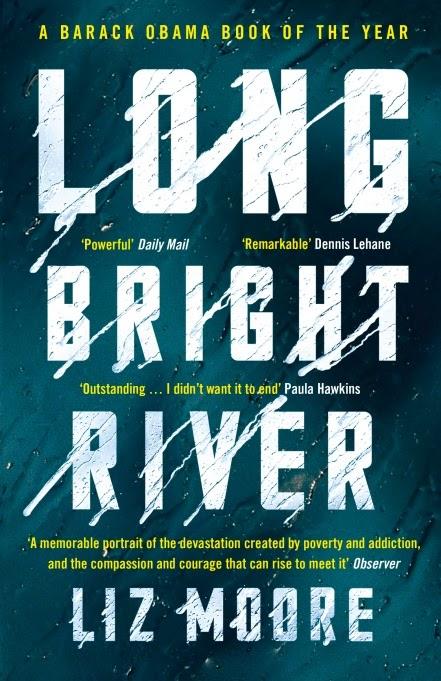 Once inseparable, sisters Mickey and Kacey are on different paths, but they walk the same streets. Mickey on her police beat and Kacey in the shadows of the city's darkest corners where the drug addicts and sex workers preside. When a string of murders coincides with Kacey's disappearance, Mickey is terrified her sister could be next.
But in a community where death and murder is rife, will Mickey be able to save her sister before it's too late?
***
There's a body on the Gurney Street tracks. NOW
***
(@penguinrandom, 31 December 2020, ebook, 328 pages, bought from @AmazonKindle)
***
***
This is a new author for me and I bought Long Bright River because I loved the title and it was on sale for 99p. I enjoyed the thriller elements of the book overlapping with family drama as Mickey tries to solve grisly murders which searching for addict sister hoping she won't turn up dead. The book moves between the present and past showing how Mickey and Kacey have been shaped and damaged by the past by parental neglect. In the community where they live murder and sex crimes are common and Mickey struggles to get anyone to listen to her. I found this a gripping read.

I live in Irvine in the Scotland with my partner. I work in the Financial Services. I like reading especially Joyce Carol Oates and Stephen King. I write fiction and poetry. I enjoy watching TV (Grimm, Torchwood, Doctor Who, Lip Service, The L Word etc). I like to play video games and am a fan of survival horror especially the Silent Hill franchise. I like to watch movies especially horror and anything where someone dies. View All Posts
2022, @AmazonKindle, @LizMooreBooks, @penguinrandom, book lover's boudoir, contemporary fiction, first read, Long Bright River, novel, thriller