Daily Constitutional Editor Adam writes…
Every year on The Daily Constitutional, as the high season for visitors to London hots up, I spend August sharing a few archive posts. This year I'm reposting recommendations from our If You Do One Other Thing In London slot (a regular feature of our Saturday London Spy posts) and updated posts from the Best Museums In London series, in which the London Walks guides shared their best London museum tips. 

If theres' a London Walks tour starting or ending nearby I'll add the details at the bottom of each post. I hope you find these posts helpful over the course of the summer.

Keep in touch - I'm not going into hiding! - I'll be posting throughout August and, of course, I'll see many of you "out there" on London Walks tours. All of our regular features – and some new ones, too – will return in September.

A.S-G London, August 2016
Does every little boy want to be an engine driver? At the Transport Museum in Covent Garden it seems like every little girl is pretty keen, too. 


The driver's seat on the double decker bus was a big draw, as was the tube driver simulator where the aim is to guide your Jubilee Line train safely into the station and align the doors of the train with those on the platform. MUCH harder than it looks!




I particularly loved the faces of the grown-ups as they watched the kids drive the bus and the train. Was that a wistful look? Was it just plain jealousy?




The London Transport Museum is one of London's most effortless exhibitions. Without seeming to break much of a sweat, it caters to everyone. It is both a fascinating look at the history of how we have gotten around London this past century-and-a-half, and a living fun park for kids.


The current special exhibition is the excellent Designology, making us take a fresh look at our transport system from a design perspective.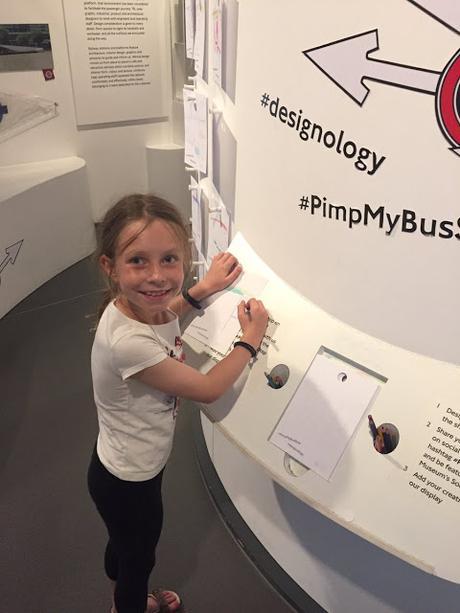 London Transport Museum Covent Garden Piazza London, WC2E 7BB
Opening Hours


Monday-Thursday, Saturday and Sunday 10:00-18:00 (Last admission 17:15)

Friday 11:00-18:00 (Open at 10:00 during Easter holidays. Last admission 17:15)


Cost


Adults £17.00, children go free. 

All individual tickets allow unlimited admission to the museum for a 12 month period from date of purchase. Tickets are intended for use by the purchaser only and are non transferable. Please retain your ticket for future use. Please note that children under 12 must be accompanied by an adult.
www.ltmuseum.co.uk



You are well-placed to visit the Transport Museum after the Inside Covent Garden tour on Thursday mornings which ends at nearby St Martin-in-the-Fields. Full details of that tour here: http://www.walks.com/London_Walks_Home/Thursdays




A London Walk costs £10 – £8 concession. 




Accompanied children under 15 go free.




To join a London Walk, simply meet your guide at the designated tube station at the appointed time. Details of all London Walks can be found at

www.walks.com

.