In keeping with our literary theme this summer, here's a literary pub…

EVERY THURSDAY! Our round-up of our favorite London pubs on or near the routes of our London Walks. We'll be posting reviews, giving recommendations and directions and from time-to-time delving into the stories behind the pubs and pub names. As always, we want to hear your suggestions, too. Send your Best Pub In London suggestions to the usual address or leave a comment below.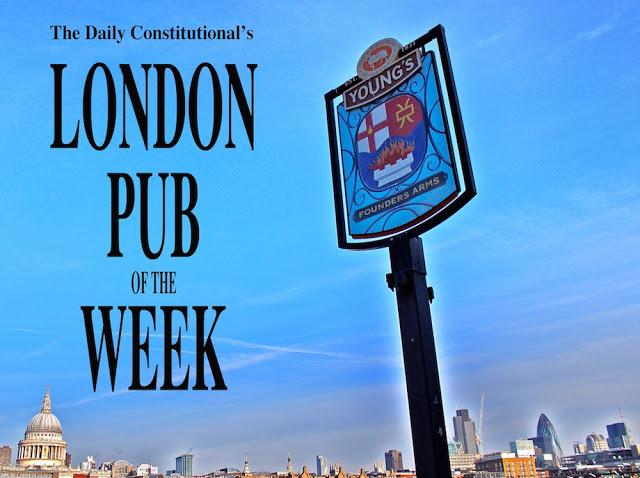 The Newman Arms pub – and legendary pie shop above – remains a diamond of the London pub world.
Famous customers have included Winston Churchill and Dylan Thomas (is there a pub in the world that can't claim the aptly initialled DT as a regular?). George Orwell's name is indelibly associated with the place, one legend having it that he took a pint here before heading off to fight in the Spanish Civil War.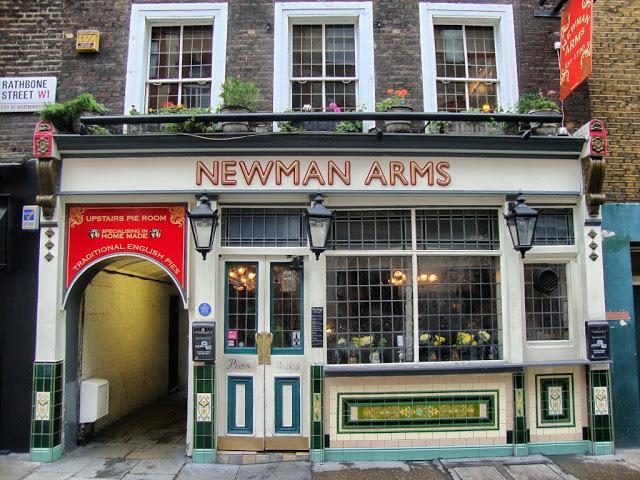 When considering Orwell's famous essay, The Moon Under Water, in which he lovingly lists the properties of his ideal pub, The Newman Arms always springs to this blogger's mind – particularly in this line: "Upstairs, six days a week, you can get a good, solid lunch…The special pleasure of this lunch is that you can have draft stout with it." (It's five days a week these days, but the principal still holds: good, honest food and real ale.)
The Newman Arms 23 Rathbone Street (off Charlotte Street), Fitzrovia, London W1T 1NG. To book a table to eat upstairs call 020 7636 1127.
www.newmanarms.co.uk