EVERY THURSDAY! 
Our round-up of our favorite London pubs on or near the routes of our London Walks. We'll be posting reviews, giving recommendations and directions and from time-to-time delving into the stories behind the pubs and pub names. As always, we want to hear your suggestions, too. Send your Best Pub In London suggestions 
to the usual address
 or leave a comment below.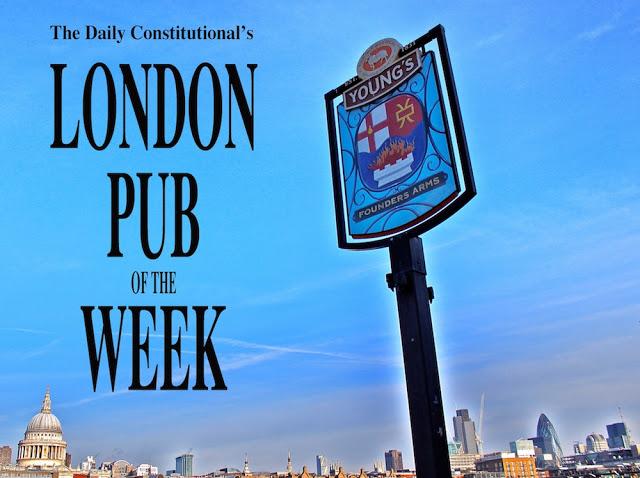 The Gun, 27 Coldharbour, Docklands, London, E14 9NS 020 7515 5222, www.thegundocklands.com (DLR: South Quay)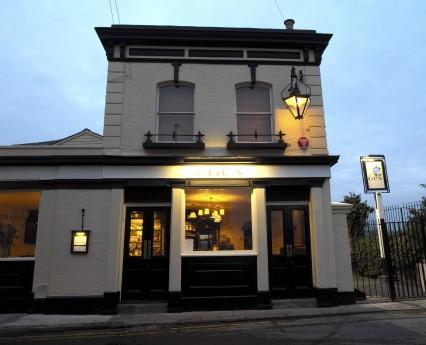 Bang bang, you're fed. Residents and worker ants on and around the Isle of Dogs (shall we call 'em Doggers? Er, on second thoughts…) no longer have to bite the bullet when it comes to decent pub grub. The Gun is a reformed character of a pub, once a down-at-heel boozer, now tooled-up as gastropub extraordinaire, it's now taking a shot at the big time. (One more gun crack and you're fired – ha ha – Ed. ) This 18th Century shop had been destroyed fire several years ago, but a top job of restoration has taken place to save this Grade II listed building. Fresh fish bought daily from nearby Billingsgate market graces both the restaurant and bar menu, with an excellent selection of New World, French, and even English wines. Stinting on nothing, the beer is top drawer, too. .
View Larger Map
A London Walk costs £9 – £7 concession. To join a London Walk, simply meet your guide at the designated tube station at the appointed time. Details of all London Walks can be found at
www.walks.com
.