Daily Constitutional Editor Adam writes…
Get well soon Steve!
Yesterday my colleague Steve was ill and I stood in at the last minute on the Somewhere Else London walk – one of my favorite London Walks tours.
This tour of Lambeth and the South Bank deals with – among many other things - 1951's Festival of Britain. It was at the Festival of Britain where many English people were exposed to the sound of calypso for the first time – the music of Jamaica and Trinidad & Tobago performed by steel bands.
Every time I lead the Somewhere Else London walk, one song gets stuck in my head.
The song – the "earworm" the tune I just can't shake – is the calypso classic London is the Place For Me by Lord Kitchener.
It's one of my favorite pieces of London music and is the title track on a great compilation album released by Honest Jon's Records back in 2002.
The Lord Kitchener in question is not the famous recruiting soldier (of "Your Country Needs You!" fame) but the Trinidadian calypso singer born Aldwyn Roberts who arrived in London on the S.S Windrush back in 1948.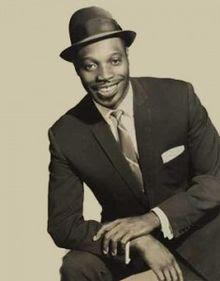 The Windrush Generation brought with it the music of the Caribbean, and these tunes reads like postcards sent to the folks back home telling of the wonders of the capital of the old Empire.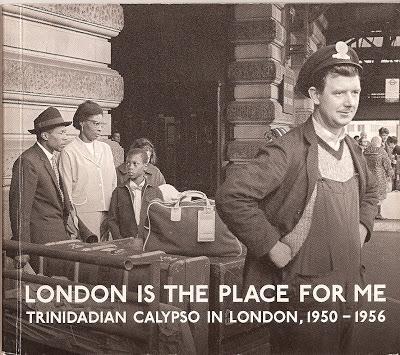 Kitch delivers the title track with infectious joy, observing that "the English people are very much sociable!" while his fellow calypsonian Lord Beginner gives us a paean to racial harmony in Mix Up Matrimony. A vivid snapshot of the early 50s London.
London is the Place for Me is released on Honest Jon's Records - visit the website at honestjons.com
Listen to London Is The Place For Me on Spotify…
Kitch also features on the London Walks Podcast on Musical London…
And here I am leading the Somewhere Else London tour on the London Walks preview film…

Visit the site of 1951's Festival of Britain, where many Britons first discovered calypso music on the Somewhere Else London walk with Steve or Stephanie on Tuesdays at 2.00 p.m.


A London Walk costs £10 – £8 concession. To join a London Walk, simply meet your guide at the designated tube station at the appointed time. Details of all London Walks can be found at

www.walks.com

.