It's been such a chaotic few weeks I'd completely forgotten to tell you about my fantastic weekend away with my fabulous friend. 
After an awesome London Fashion Week, (other than sleeping a lot) I was still not quite fashioned out - I needed something else to feed my fashion love and I found it at the shopper paradise aka London Fashion Weekend.   We decided to make a complete weekend out of the event and we decided to stay at the lovely Ambassadors Bloomsbury, ideally located and not far from all the action that London had to offer.  
As I was being very rock n' roll on a Friday evening, we had a delicious meal in the hotel restaurant then prepared ourselves for the next day.  I had taken along some Bottle Green Sparkling Elderflower, to give us a little treat.  Now, just so you know I don't drink much at all anymore.  I'll have a cheeky drink once in awhile but I hardly touch it, but why should I miss out?  I can surely still enjoy something whilst being out?  Lucky for me and others alike, Bottle Green is in some restaurants & bars.  This particular sparkling elderflower drink was divine, very delicate in flavour, and perfect if you're out having a drink as it doesn't make you feel bloated - even though it's bubbles! If you like elderflower cordial, I suggest trying this sparkling edition.  It's a great treat. 
After a small mission walking in circles around London, trying to locate a Tesco to buy ourselves face masks, we decided (after being defeated) to turn in for the night.   Tucked away in the contemporary room at The Ambassadors Bloomsbury, we got to sleep ready for a shopping adventure.
Once we'd indulged that evening we got some needed beauty sleep ready for the next day to come.  I felt like a child at Christmas eagerly waiting for the alarm to go off so I could get ready.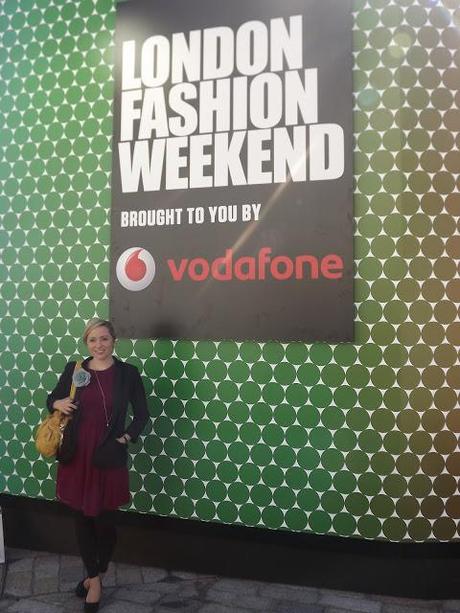 Next morning went very fast, it just completely flew by! Soon after we ate a yummy breakfast we headed straight for Somerset House.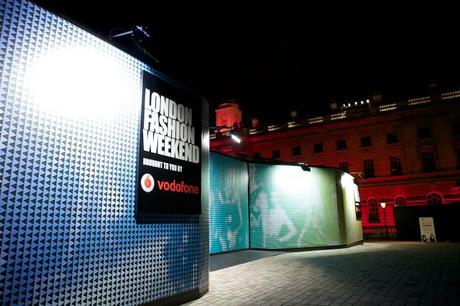 Into the first show of the day, it was very different to what I'd seen at London Fashion Week.  It was good to see something slightly more realistic and affordable.  We were graced with the presence of Caroline Flack introducing the show, before seeing what is hot in fashion.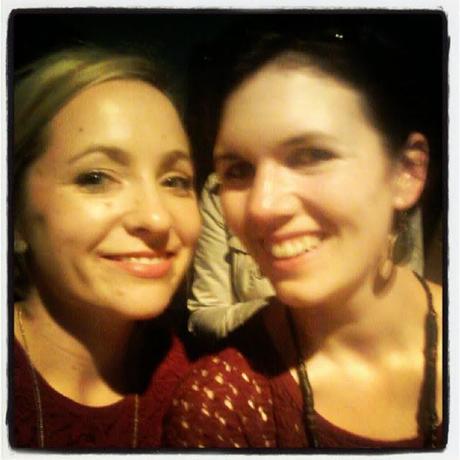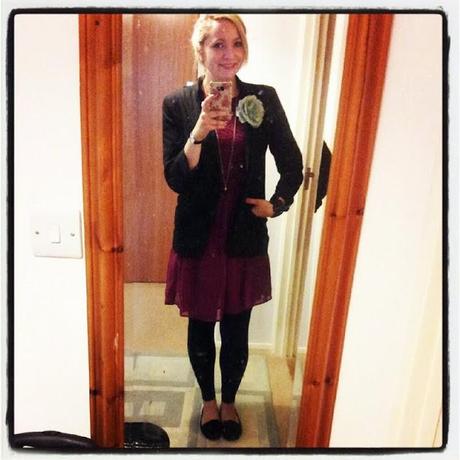 I went for a dress I got from Topshop last year,  I kept hold of it because I truly still love it.  The color is rich in tone and ideal to dress up or wear casually.  For this look at London Fashion Weekend, I teamed the dress with a simple blazer,wedges and threw in a mustard colour Nica bag and an off green flower pin.  My hair was french plaited from the side and pinned at the back in a messy bun.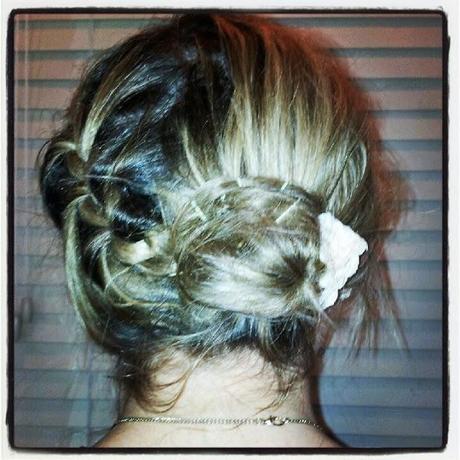 We were lucky ladies and managed to get into the catwalk show that showcased upcoming trends for the season.  It was great to see a mixture of pieces from a combination of British and International designers.  The catwalk show was styled into three inspiring trend sections, the trends gracing the catwalk were Kitchen Chic, Lady Brocade, and Sergeant Indigo.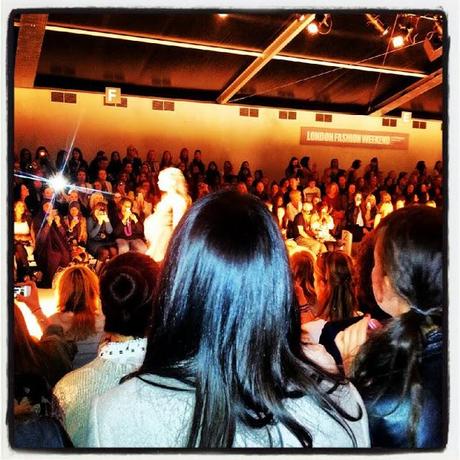 Kitchen Chic
Kitchen Chic was indulging in an array of colours.  This collection was quite wild for a trend for Autumn/Winter season, as prints were mixed up together and it all came across quite visually loud. This look is a little bit on the eccentric side and something I personally wouldn't go near, but then I'm not as bold as some can be.
Sergeant Indigo
Sergeant Indigo was  clearly influenced by military. The stylists had opted for looks that were chic but masculine, it oozed power.  There were rich colours added into this look, and  you could easily imagine yourself wearing items for work or for something similar - it came across out of all three trend to be relatable to day-to-day life. 
Lady Brocade
Even though I adored the Sergeant Indigo, my typical feminine self couldn't deny the fact this was my ideal personal style.  Stepping onto the catwalk we saw warmth in the colours and fabrics, with velevets teamed with golds and silvers.  When I saw this trend I kept thinking to myself 'Christmas Parties' and nights out during AW12... it's on my shopping list of looks to aim for.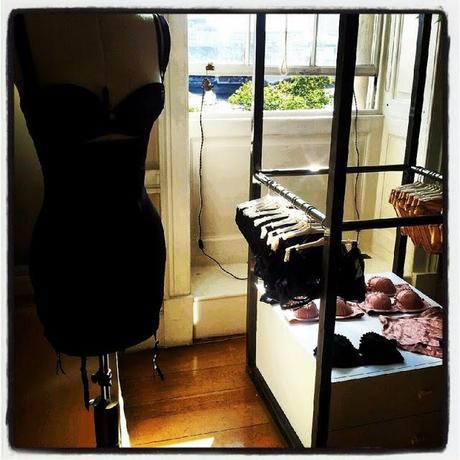 After seeing the fashion show I felt somewhat ready to shop with a mission in mind.  It truly helped me not wonder aimlessly, I knew the types of items I was hunting for.  I saw so many beautiful items in Somerset House, I wanted everything!  Myself and my friend came away with some stunning bits and at a discounted price - one thing that is good about London Fashion Weekend is that you can get some high quality items and at bargain prices.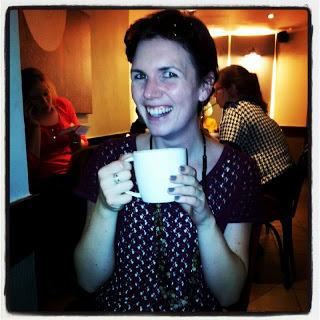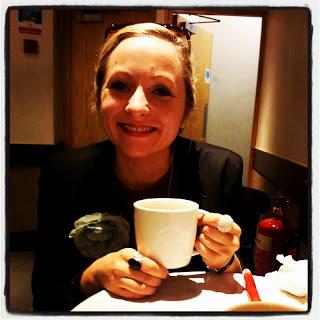 We completed our day by visiting a Starbucks around the corner for a little coffee before heading back to the train station.  On the journey home I enjoyed reading Elle Magazine and chomping on Kinder Bueno Bar that I'd got as part of a deal at the show. Winner! I definitely have this on my 'events to go to' list next time!  

xoxo