Travelling from the mighty midlands to London Fashion Week on Friday evening, after a hard day's work, was tough.  I'd packed the world in my suitcase because the weather had been so hit and miss, I hadn't a clue what to dress myself in.  I never know what to wear at the best of times, but not having my extensive wardrobe on tap, was always going to be a tricky job.  None the less, I bundled in what I deemed appropriate for such an event and on the train I went. I was staying with a family member in East Finchley and had every intention of trotting back in early to enjoy some of the shows of Fashion Week.
The next morning, I got myself ready...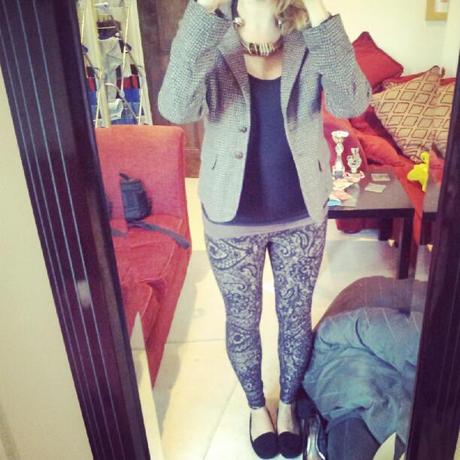 I hurried over to Somerset House to pick up my accreditation, and a much needed cup of coffee before heading into my first show of the day.  I was extremely excited as I'd be kicking the day off with the Daks show at 9am. I was extremely eager after hearing and seeing immense coverage of their previous collections.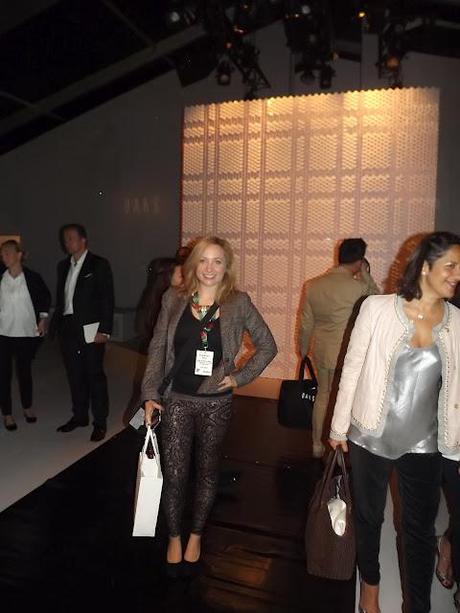 With regards to Daks, I knew I'd be expecting items that clearly stayed within an acceptable boundary, but at the same time embraced the pulse of being unique.  By this I mean, the cuts of items were quite angular, some items over-sized and created what felt like an origami inspiration.  For Daks SS13 collection there were effortless looks that to me for the first time (with any designer) in a while, I could honestly see myself wearing something from the range.  There were all kinds of ideas hitting the run way from silky jumpsuits, leather shorts, checkered trench coats, embellished camisoles, effortless layers, and all of these came in array of neutral tones giving the entire collection this overwhelming feeling of weightlessness.  The designer Sheila McKain-Waid had truly captured a contemporary yet sophisticated  vibe to the collection, with it's minimal feminine charm, and a sleek contemporary edge.  

This was by far one of my preferred shows of London Fashion Week - Daks is well known for being classic with its designs, and even though this collection was just that, it also incorporated a lot of enthusiasm making it a superb collection for SS13.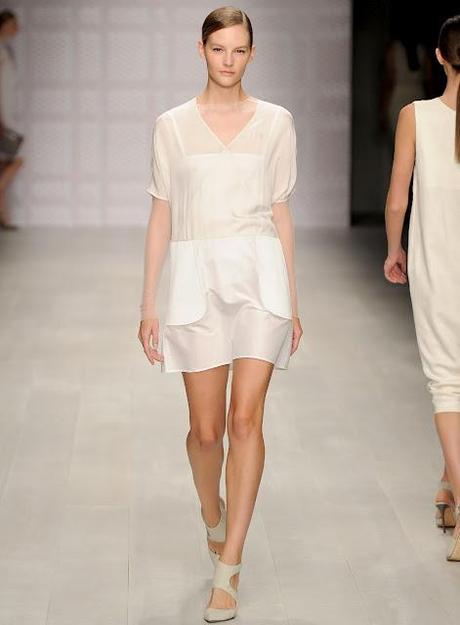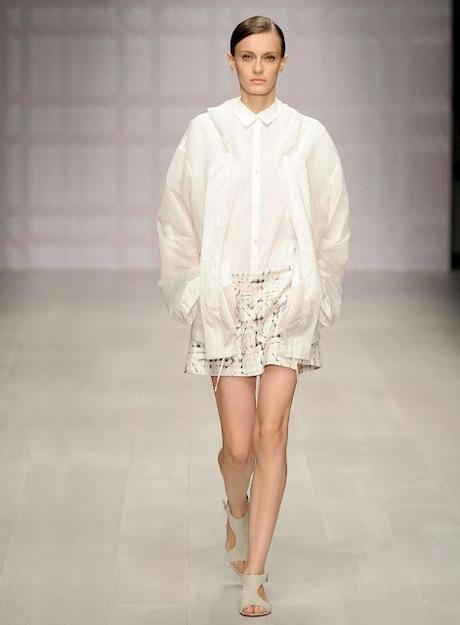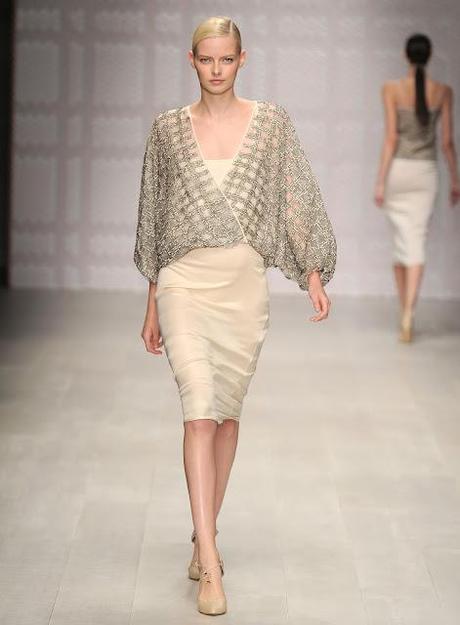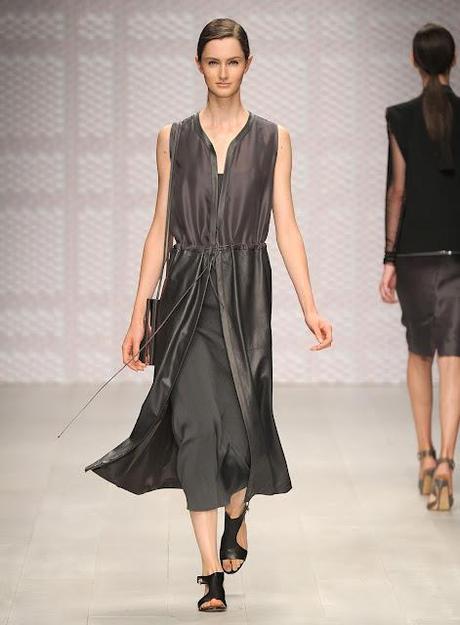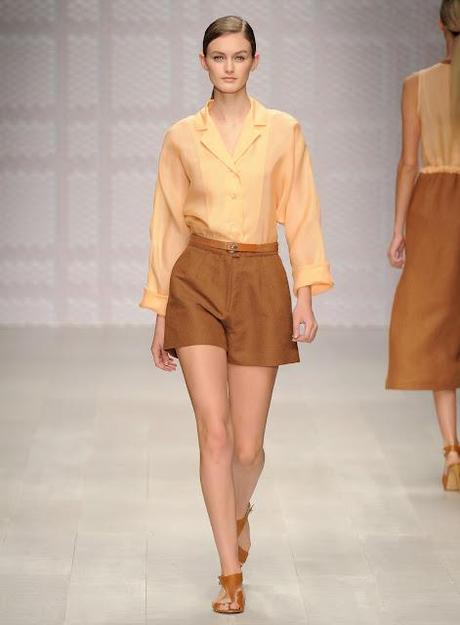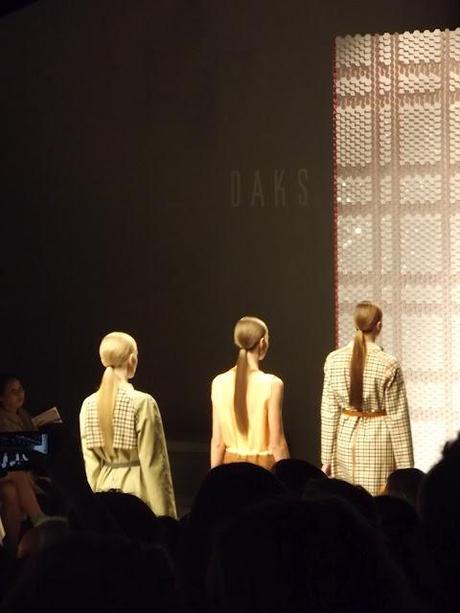 After starting off the day on such a high, I was straight off to Toni&Guy to get my hair styled in their complimentary blow dry bar.  As you can see from the photo whilst at Daks, my hair looked an absolute state!  I was looked after by a team of Toni&Guy hair dressers from Preston.  I wanted my hair to be big, as before (you can see below) was flat a pancake.  I'd purposely not styled it because I knew it would be fixed by a bundle of talented people.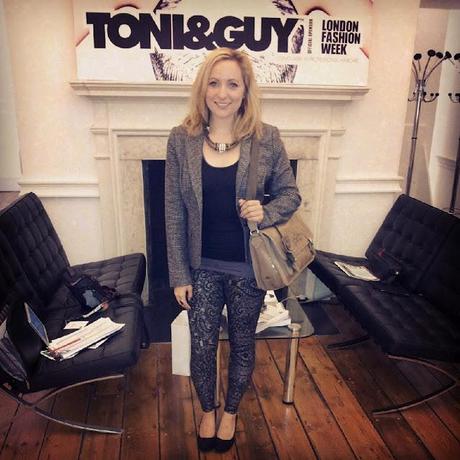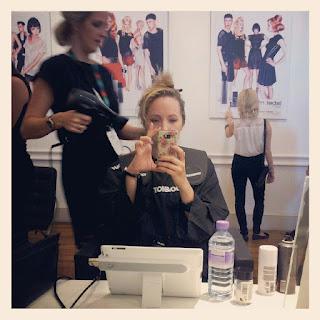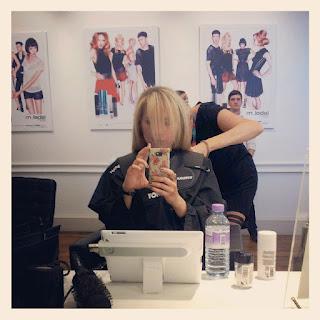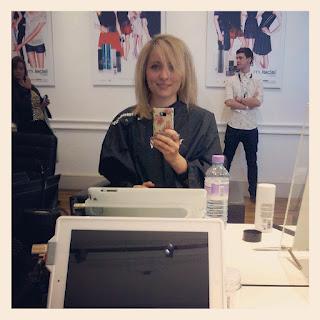 Once the hair was sorted it was onto the Inspired by Minnie Mouse collection.  A collection of items I had previously written about, but was finally seeing them in the flesh.  As mentioned in that post I have always been a Disney fan, and even now I still enjoy drawing the characters.  I find the entire concept of Disney so inspirational, it was only a matter of time before their female icon emerged with her equally iconic style as the core inspiration for today's hot designers.  That's right, Minnie Mouse was to be the inspiration behind the collection for them all.
We all know I love polka dots, so I was truly in my element. However, many didn't follow the cliché road to their designs, many adapted it but you could without a doubt see Minnie behind it.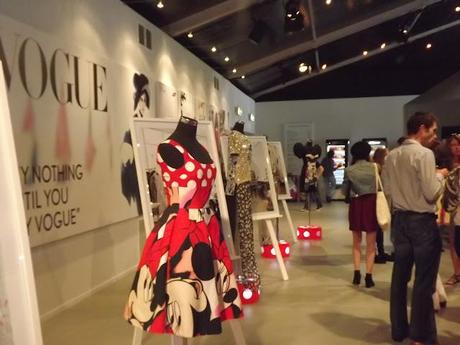 Delectable Minnie Mouse Dress - Giles Deacon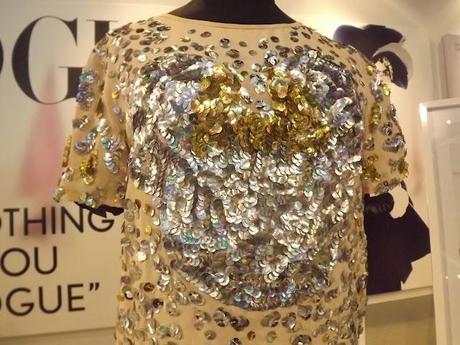 Shimmer in The Sun - By Michael Van Der Ham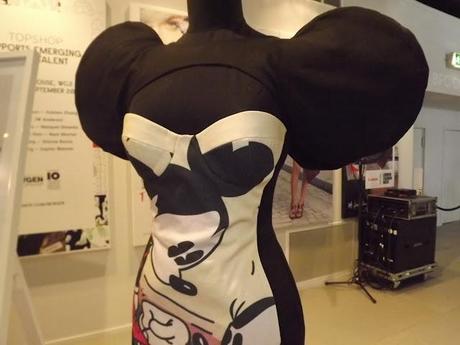 Minnie Mouse Ears Dress - Richard Nicoll
There were so many people buzzing about how spectacular each creative piece was.  I was astounded by how great it was to see the personality that each designer had capture through their creation.  I can honestly say I found each piece to be loveable for many reasons, each one captured the personality of Minnie we all know and love.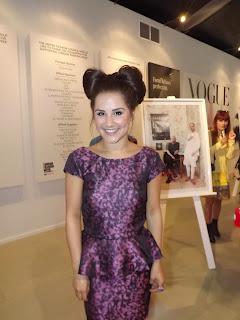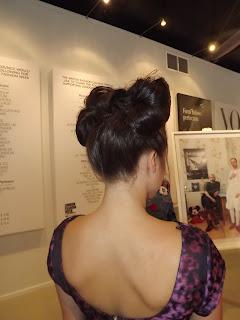 After taking a browse at the Disney collection, I had to stop Disney fashion presenter Electra Formosa, as I was mesmerized by her hair style.  She was embracing her bow hair do, in true Minnie Mouse style.  After having a lovely chat, I quizzed her on how to recreate such a fabulous look.  I'll admit it does look complicated but I'm going to give it a try this weekend, so watch this space!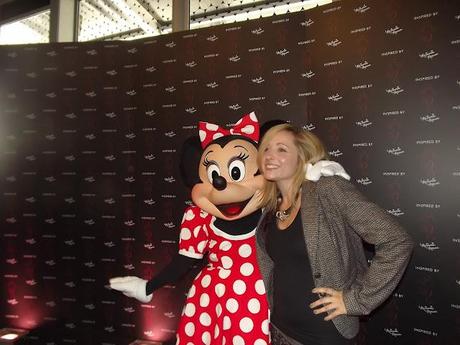 I even met the lovely lady herself.  I'll admit the 5 year old inside me, was doing back flips at this point. Disney is one of those things that you keep in your heart for life. All of the items I saw at the exhibition today are being auctioned off for charity on ebay.  I know you're intrigued so have a nosy

here

.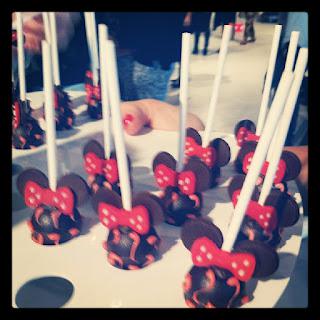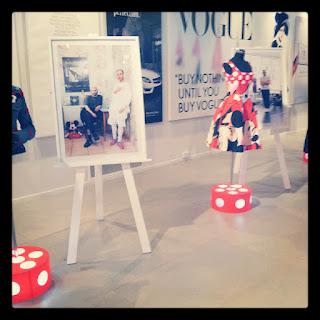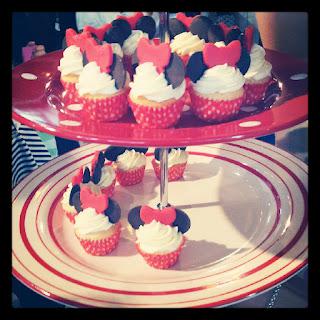 During the gazing at such stunning creations, we were all indulging in Minnie Mouse canapés - but ones for those with a sweet tooth!  Luckily I can't say no to a cupcake at the best of times so I certainly wasn't going to object! Unfortunately the time with the Mouse had to end but how kind it was of the organisers to give those who attended a goodie bag complete with a plush toy of Minnie herself and a t-shirt.
The rest of the day ran away with me, as I bumped into Sarah from

Fashion Dotty

and later on, Sophie from

La Fashion Folie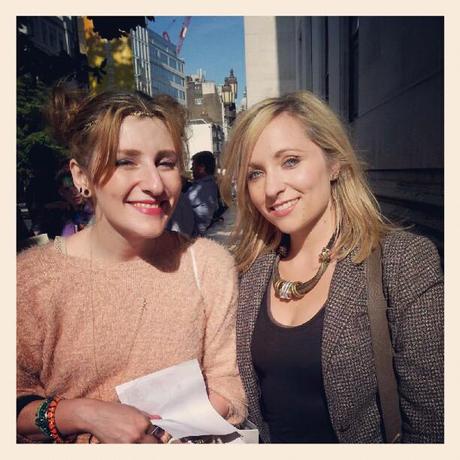 I firstly stopped by the great team at Handpicked Media at One Aldywch Hotel.  I was wanting to say hello but also to see the Ugg Collection they had on display.  To be honest I had clearly been narrow minded when it came to such a collection, as when I'd think of Uggs I'd only think of the classic boot... I was very wrong.  All I saw from the collection was well made various styles of boots and shoes.  I was a very lucky girl as I was given a pair in my size, that have been attached to my feet since I got them.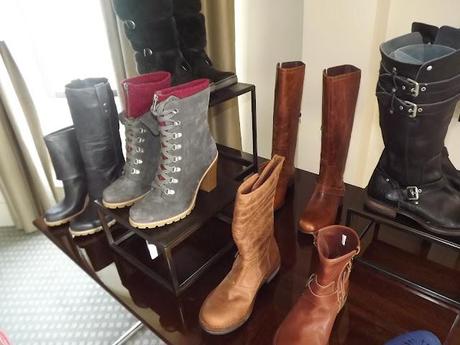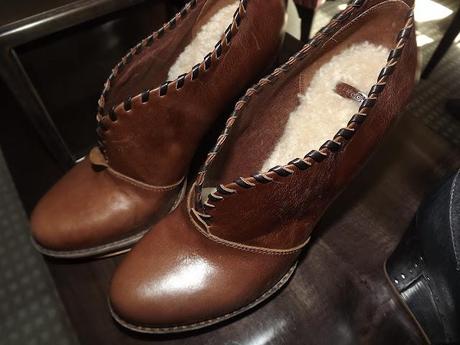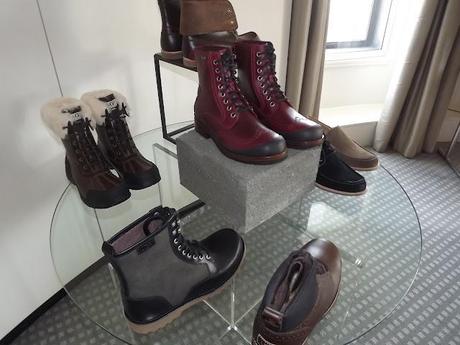 After I'd been pampered with my nails, back rub (and now given Uggs) I was set for the rest of the day.  I went off to watch Spijkers En Spijkers show at the Vauxhall Fashion Scout venue.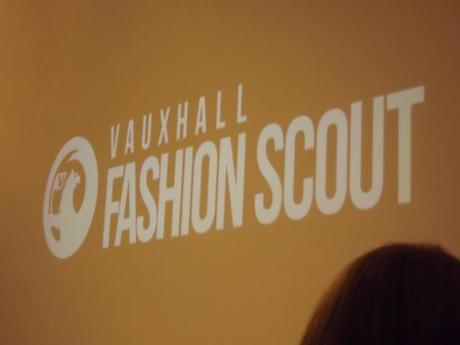 The two sisters had done it again with flying colours!  They had created a collections which oozed a sure theme with a firm 1920's feel. A lot of bold, sharp colours emerged, with geometric lines and shapes, in a series of silk dresses.  The dresses were gorgeous, combined with their elegant cuts, effortless hair and makeup, you could really envision yourself wearing such items.  Even though the majority of looks were initially with dresses, the twins broke up the collection with a more masculine tone, by producing a model on the catwalk with short hair wearing deep coloured suits but still with a delicate theme.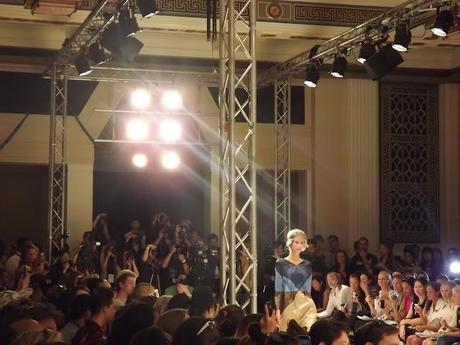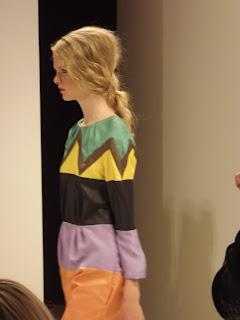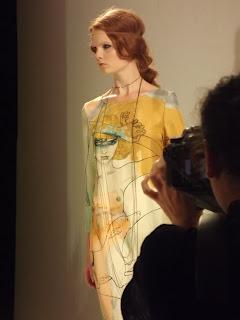 For me this collection was quite simple in the terms of specific style and cut, but the prints and combinations of actual outfits really did all the talking.  
Next it was off to the Melissa Diamantidi show.  A designer I didn't know too much about but immediately liked what I saw.  A range of items that were feminine inspired but had sharp edges in quite angular shapes.  Many were A-lined, but they simplicity would be broken up by cut out sides or over sized skirts.

 

The designer had decided to keep it still quite delicate with a lot of outfits, by adding chiffon. The makeup of models were very straightforward, and the hair was simply in a lose knot at the side around the back.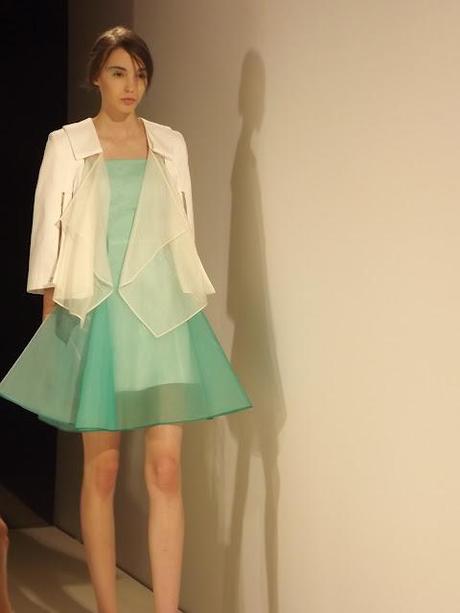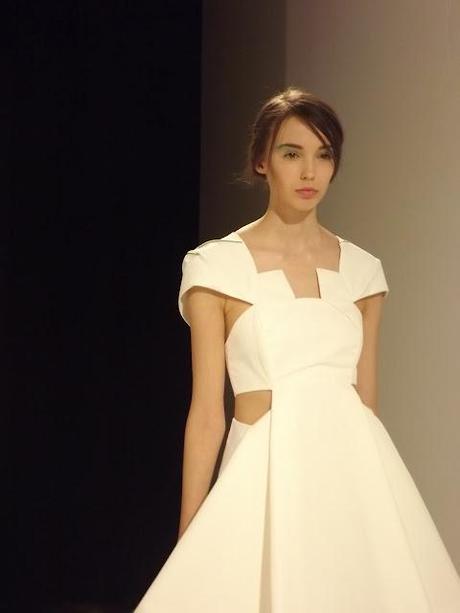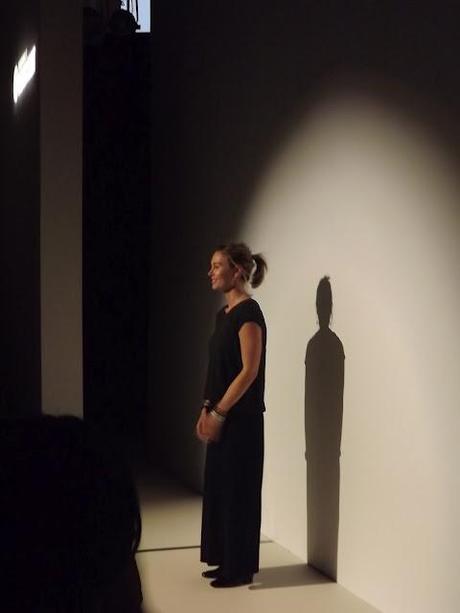 The final show of the day was by Ashley Isham.  A combination of outfits that seem to be aimed towards those in the upper crust of society social scene. The venue screamed this all the more with the elaborate furnishings, it all went hand in hand with lace, floral prints, silky fabrics, pearls and anything that stereotypical was female. One or two of the outfits came with the handbag sized puppy.  You certainly can't get more high society than that!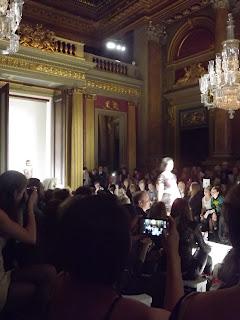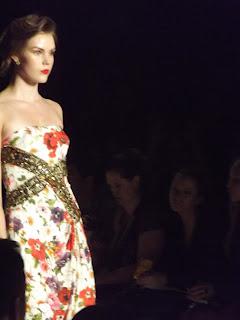 The items were realistic, the hair styles were do able.  It was a collection you could see anyone wearing.  A rare thing to be able to produce at London Fashion Week.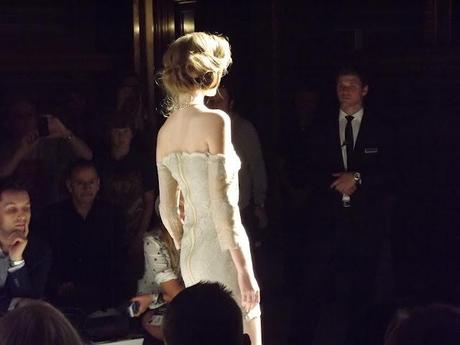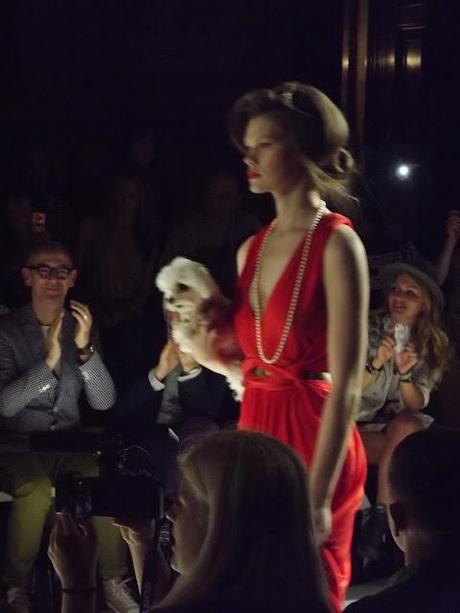 After plenty of nattering, myself Sarah & Sophie decided it was best to finally stop and each so caught up on gossip before turning in for the night.  We all felt very rock n' roll but the day had wiped us out.   It was a delicious din dins, then off to bed ready for the next day of fashion. 

xoxo