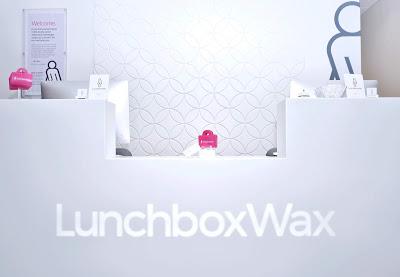 The month of October marks a number of special events and celebrations, including Mental Health
Awareness Month. LunchBoxWax, an Idaho-based waxing chain, will be hosting a one year
anniversary event and month-long initiative at its second location in Turtle Creek Village. Proceeds
from each guest service in the month of October will benefit the Grant Halliburton Foundation, a local
non-profit founded to strengthen the network of mental health resources for children, teens and
young adults; promote mental health; and prevent suicide.
During the month of October, the salons Turtle Creek location will donate $1 from every service to
The Grant Halliburton Foundation. At the anniversary celebration on Thursday, Oct. 24 from 6 to 9p.m.,
LunchBoxWax will have refreshments and giveaways, and attendees will be able to shop from
local vendors who also support mental health awareness like Vulgar Teacups and Always Coco Collection.
"I was initially drawn to LunchBoxWax from friends' experiences as patrons," says Josh Collins,
LunchBoxWax Dallas franchise owner. "Once I learned about the company culture, company
training, and CEO's mission, it was a no-brainer." 
LunchBoxWax is a female-led business and proud supporter of the LGBTQ+ community who aims to
create a safe place for queer and trans people to receive grooming services. LunchBoxWax is proud
to be inclusive of all people and aims to celebrate everybody so that they can leave feeling beautiful
and confident.

Visit LunchboxWax Turtle Creek inside Turtle Creek Village (3858 Oak Lawn Ave., Suite 410) during the month of October to support a good cause. For more information, visit www.lunchboxwax.com.