The constant evolution in the way we use the Internet, and the corresponding changes in the way its systems and processes are set up, is reflected in the development of search engines.
With the major players constantly looking one step ahead, new algorithms and innovations such as semantic searching mean that it can be difficult for all business with an active online profile to keep up.
If your business has a physical location then you are probably already aware of the term 'local SEO'. It has been a buzzword for quite some time but only recently has it moved into the spotlight. Here we look at what changes we can expect from local search this year.
Increasing Traffic
Consumers are used to searching for goods and services online and this is no different when it comes to locally based queries. Local Search Engine Optimisation (SEO) is essentially the strategy for businesses that have a definite geographical base and who want to maintain or increase their profile within that local area.
Changes in search engine capabilities mean that location is now a major ranking feature and providing local results is an avowed aim. With well-handled local SEO services UK businesses can compete with larger competitors on a level playing field.
The process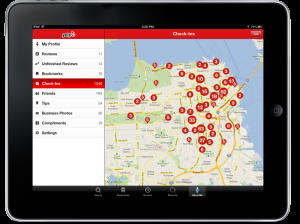 At its most basic level, a local search strategy will be based on five main principles. Firstly, Local Listing Optimisation means you need to claim your Google+, Bing and Yahoo Local listings so that you appear on map based searches with any details that come up being correct.
Submitting your business details to local directories and business listing sites is also a basic requirement. Most people have a trusted local online directory service which has essentially replaced the old 'yellow pages' style phone book.
Optimising your own website to increase local relevancy is an important part of the process, as is creating relevant content both on-site and off-site to earn natural back-links and increase domain authority.
Finally, reviews on sites such as Yelp, Qype, Google reviews and any industry-specific sites relevant to your operations can also be of great value. However, it is important that you only utilise these by encouraging customers and clients to share thoughts and feedback – writing them yourself can be a big mistake.
Yelp Ipad App (right) – image from Yelp Official Blog
Local Means Local
Any business that gets some or all of its customers or clients locally should be able to benefit from a local search strategy.
While all of the elements that apply to national and international online profile activities also apply, there are some elements that are unique to a local approach.
The physical address and phone number of your business are far more important to potential local customers than to other online users, so making sure details are clearly highlighted on each page of your site is essential.
Using city, district or other location indicators in title tags, meta descriptions and on-site content all helps. Of course using clear cut physical directions and online map locations are also essential considerations.
Mobile Devices!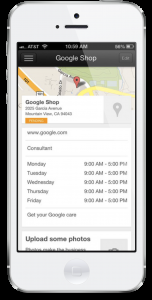 The way in which people use the internet has changed dramatically in the past few years because of portable devices, such as smartphones and tablets, and increased mobile connection speeds. The number of mobile searches has increased dramatically and shows no signs of slowing down. With many handsets having GPS capabilities,
search engines have reacted by placing an increased emphasis on location for prioritising results
.
Using the correct keywords is an important part of the local SEO process. This doesn't just come down to accurately describing your location in as few words as possible, but also revolves around the actual summing up of what your business offers.
Often this comes down to a common sense approach and relies on asking yourself how you would search for your own business. Narrowing it down further is also key.
For instance, 'eat in London' will bring thousands of results, but 'Italian bistro Mile End road' will result in far fewer and more highly targeted hits.
Google Maps on iOS from the iOS Post
Localised Content
As with all current SEO thinking, having the right content must be high on the list of essentials. In the early days of getting high search result rankings it was very much a numbers game, with the more links and mentions you could gather elsewhere of the utmost value.
Today, things are very different and the way that search engines are moving forward means that content will only become more vital. Accurate and informed content is one thing that your site must have but also the frequency of updates and the ability for others to interact can both be things that make a difference.
If you provide your readers/customers/clients with useful information and resources then they will be more likely to spread the word for you by sharing on social media; thus creating more interest from search engines.
Local search is the Internet coming into its own on a real ground-level basis. As more people are walking around with an 'always on' connection, not having a local focus for your web presence is much the same as having a back street shop with no identifying signage.
Thankfully, easy to implement steps can mean that your business not only increases website traffic from local searches but also allows you to compete with competitors who may have far higher national profiles and mainstream advertising budgets.
The Author of this SEO Articles is Francesca Holmes. She is a writer and editor for webpresence. She often write about latest seo tips, social media techniques and much more. 
Original Content by SEO Andy @ Local search: What changes can we expect in 2014?