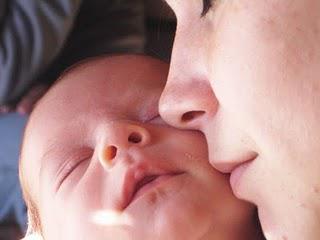 I had quite a few people ask me if we have local(Central Illinois) "baby cuddlers." The volunteers go into the NICU or nursery at the hospital and help hold and swaddle sick babies. Research shows touch increases the chances of a good outcome, but the nurses cannot hold all the babies all the time.
If you are interested in becoming a baby cuddler at Methodist Medical Center call
Tammy Speck at (309) 671-8242.

If you are interested in becoming a baby cuddler at OSF St. Francis Medical Center, go to ww.osfsaintfrancis.org and click on Volunteer Services.
In order to be considered for this role, you must have volunteered at OSF for a time-per the request of NICU.
-NewsAnchorMom Jen

Skin Dimensions SB products, exclusive to Soderstrom Skin Institute, are manufactured with Pharmaceutical-Grade ingredients. In addition to being "Feel Good Products," they contain unique and innovative ingredients in concentrations that can assist you in the achievement of your own personal skin care objectives. This product line contains higher percentages of Glycolic, Vitamin A, C, E, Co-Q10, green tea, than what you can purchase over the counter.