Now the sun has finally come out, we venture outside to discover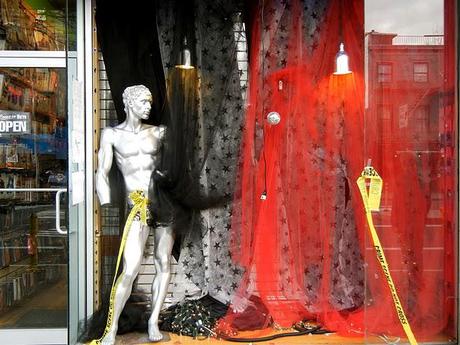 a shop window smashed on 8th Avenue. At first it's hard to work out if the crime scene tape is part of the window display.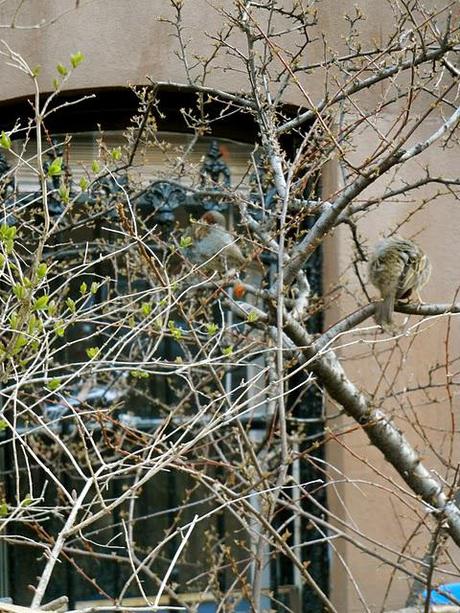 The sparrows chirp and preen as the first green shoots burst on 22nd Street.
Two people who don't know one another share a bench at lunch time...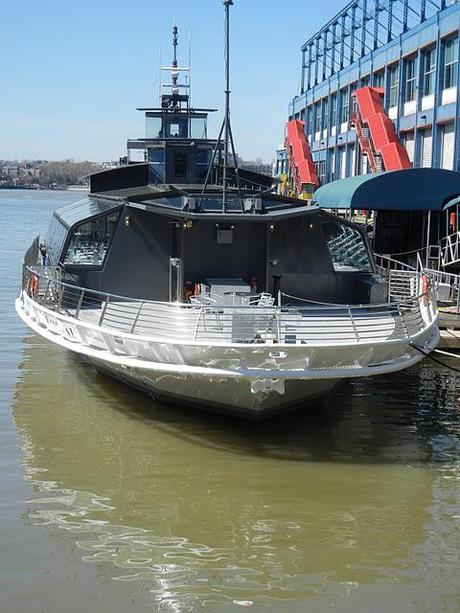 ... and down by Chelsea Piers sunny ripples reflect underneath the stern of the boat.
*
ps I have just discovered the gorgeous silk scarves of Yuni Kristina a wonderful Indonesian batik artist. They are available here through Novica a company that, in association with National Geographic, specializes in promoting the work of all sorts of craftspeople mainly in Asia and Central America.A
ll eco-friendly and fair trade and all that good stuff, and excellent for corporate gifts as well as regular ones. And, yes, I am getting a super scarf for mentioning them!