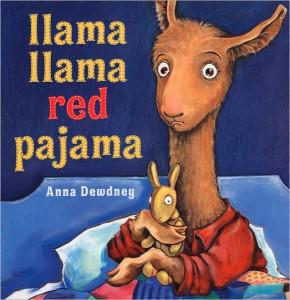 Today is National Read Across America Day!  Llama Llama Red Pajama is a great read, if you have little ones.  I enjoyed reading it to a group of San Antonio elementary school children during the Read for the Record campaign late last year; thought it would be fitting to tell you about it today.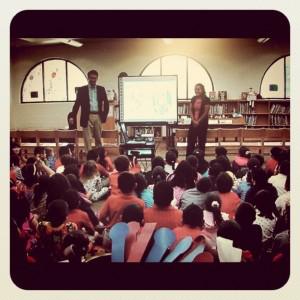 Woodlawn Elementary, San Antonio, TX
It's the story of Baby Llama who anxiously awaits his mom's return when she has to briefly step away right before bedtime.  You're along for the rhyming ride as the little llama lets his imagination run wild and works himself up into a frenzy.  Many children will be able to relate to that separation anxiety some feel from time to time.  But, no worries. Mama returns to reassure just in time.  Find it for $13 – $16 depending where you buy.  Barnes and Nobles carries it; also available on Nook Book.