This is my official recap of Liz and Dick: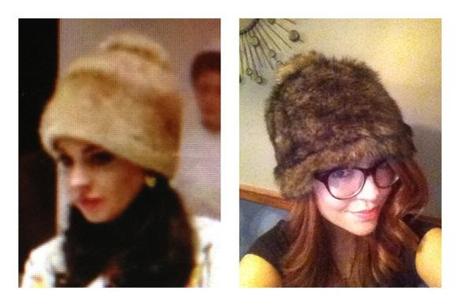 That side-by-side was the biggest thing I took away from the movie, but if you insist that I elaborate, I did notice some other stuff: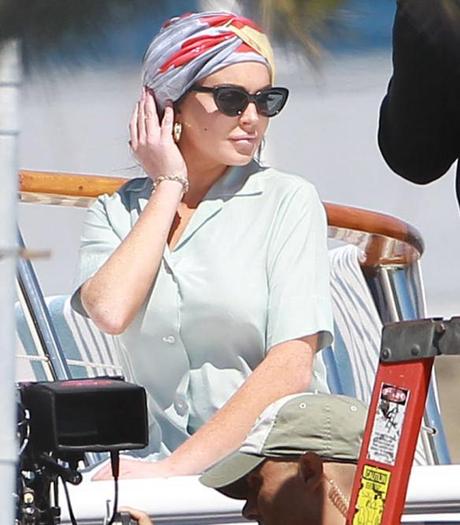 Silk turbans. And,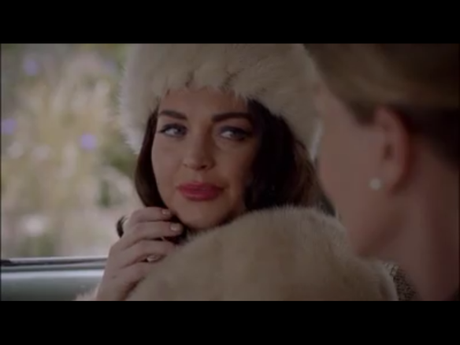 One fur hat is not enough fur hats for one person to own.
I already had that fur hat from last year, which marks the second time I have owned a garment that Lindsay Lohan has worn in a movie: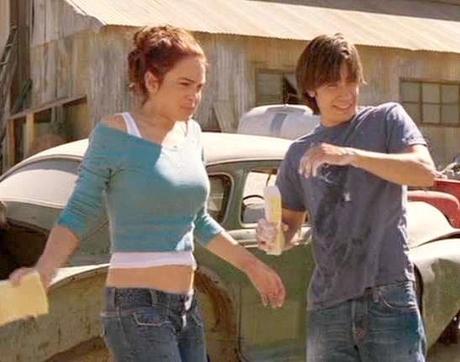 THIS Abercrombie sweatshirt from
Herbie Fully Loaded
, THANK YOOOOU.
I bet you thought I was going to snark all over this, but you obviously don't me and my campy sensibilities. I loved every second of this, and not ironically. In general, I'm a fan of a good Lifetime movie, particularly if it's a Lifetime movie about Elizabeth Taylor played by Lindsay Lohan. To be honest, this movie could only be better if it was about Jayne Mansfield played by Mariska Hargitay. And then the only improvement I could make would be to turn it into a movie about Anyone played by Connie Britton. SORRY THAT I HAVE A GREAT ATTITUDE.