Growing up, living in a small town was everything I didn't want. The lack of shopping malls, food courts and broader perspectives didn't help the cause much either. It was like playing the same movie again and again without any pause. I hated it.
Moving to Delhi was a fresh start for me, new set of friends, a new culture and understanding it and an ever expanding array of new experience that seemed so fun and made me feel like such an adult. But then all good stories come to an end. Five years of living in the city and add couple more years of living in three other cities, I was tired and my heart ached for the simple pleasures of home.
One major career crisis later, I found myself back in the city where it all began and funnily, this time I didn't hate it. Apart from my occasional whining when I got bored of visiting the same mall a 100 times in one month, I took this as an opportunity to really understand my hometown which I refused to do while growing up. (I will blame it on my teenage hormones)
How is it like living in Siliguri? Honestly, it is as exciting as it living in any other city. The people are nice and friendly as long as you don't do something completely rebellious that they still need time to accept or if they aren't your relatives. In my case, I faced the wrath of both and still loved living here the past 6 months.
The perks: You just don't need to hustle in this sleepy town. You wake up and even if you work in one of the many corporate branches here, you have enough time to take care of all yours needs and reach your office well rested and not a second late.
The weather is fabulous, apart from a couple of summer months where it gets hot and extremely humid. Rest of the year, its always pleasant, the winters are quite chilly and when it rains, its another story altogether! Only glitch- its an earthquake prone area!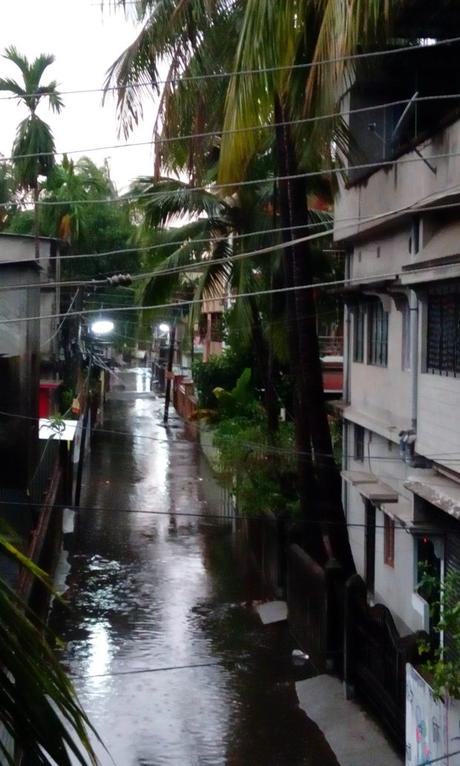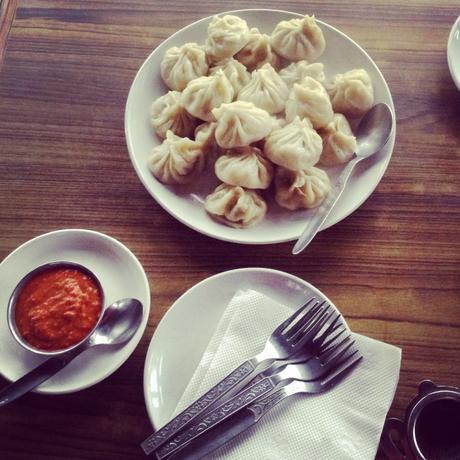 If you are an ardent momo lover like me, the town offers you a humongous variety of steamed and fried dimsums at almost every corner of every lane. The food here may not be extremely varied but you get enough good and affordable options and many new and hip places are opening up to keep the younger crowds enticed. Oh if you are here, don't miss Openhouse Cafe, a personal favourite for their tandoori momos. Also, Netaji Cabin, that place made it to India's top places for breakfast. Now don't expect anything fancy there, its a small and very very old place that serves chai and butter toast. You can add eggs if you want.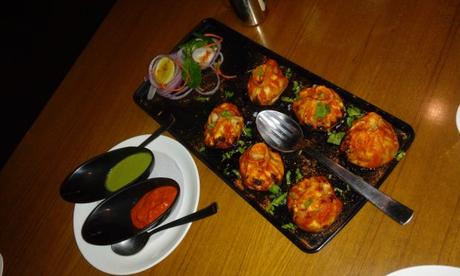 The town has set divisions for the close knit communities living here. You will find separate areas for Marwaris, Punjabis, Nepalis and the majority Bengalis. Everybody knows everybody so if you are sneaking out with a girl/ boy, the whole town will know! Growing up, the animosity between each community was pretty damn high but people are evolving and today each one is more cordial and friendly towards the other.
What to do here for fun? If you want to have fun there are some new clubs and lounges but I cannot speak up for them since I haven't visited any (I am socially awkward), there are some gaming parlours, a lot of food places and my beloved City Centre, where I love to window shop and watch a movie sometimes. This particular time, I enjoyed sitting at CCDs and reading books, a nice break from Starbucks. Their croissants are honestly nice.
One can even go to Savin Kingdom- a small little "adventure" world. However, for the real travel lovers, this place is a paradise! Surrounded by loads of beautiful mountains, any hill station is so close by that you can venture out for breakfast and be back home in time for lunch. I am not kidding.
So, if you are tired of city life and really need a break, I would totally recommend you to give it all up and settle here for a wee bit and soak in the slow life and save your wallet in the process. Living here is quite cheap and renting a spacious 2 bedroom apartment would cost you 5000 INR plus the best part, there are so so many places to travel from here!!
I am getting ready to head back to my same old city life but taking with me the love and warmth of family, a sane heart, mind free from anxiety and a healed body. What more could I really ask for?