A couple months ago,
I wrote about Live the Look
, a site that curates fashion and accessories from independent designers according to your personal style. I must say since that post, I have become a bit of a
Live the Look
addict. Live the Look is constantly updating the site with new artists and brands, and these are brands that have heart. Small independent artists, USA-based small companies, designers who donate a portion of their profits to charity; it's refreshing to have a site like this that focuses on fashion I'd be proud to wear.
The concept of
Live the Look
is brilliant –
shop with your closet.
Live the Look doesn't expect you to toss what you already own, but add to your wardrobe to enhance your personal style. Live the Look started because they felt women deserved more from an e-commerce experience. There wasn't any option that took into account that we women already have a lot of clothes, that we want a way to make our wardrobes cohesive. Live the Look strives to democratize fashion commerce by making it reflective of real women and real choices.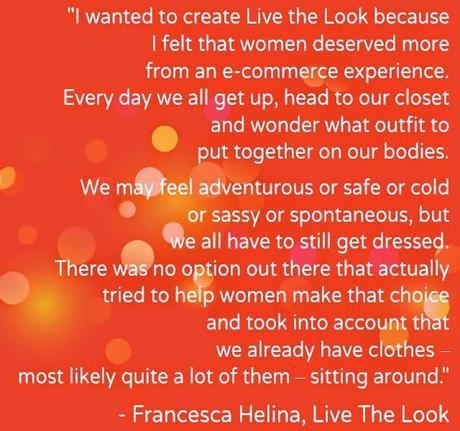 When I shared Live the Look last time
, some of you commented how you wished they had plus sizes. Francesca Helina, the founder of Live the Look listened, and the size ranges have extended on some pieces and she is on the search for brands who fit the ethics of Live the Look and offer extended sizing. 
The site launched their new look TODAY
, and you
Wardrobe Oxygen get an exclusive first look
!  Check out the new look, including more features to customize and improve your shopping experience.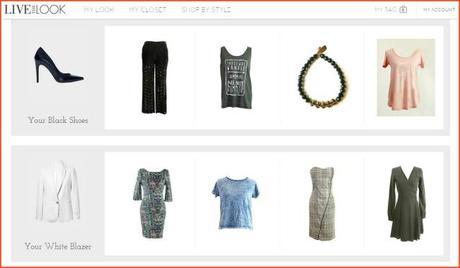 When you first visit
the site
, you'll complete a short survey that will ask what sort of wardrobe staples are in your closet, what size you wear
(tops up to XXL, dresses up to 16, pants up to 16/33, and shoes from 7 to 11.5)
, and then what style or styles you gravitate towards
(Bohemian, Edgy, Glamorous, Preppy, Modern, Casual, Sporty, Ladylike).
Don't worry you can choose as many or all of the styles if you wish! With this information, Live the Look provides you with a customized landing page offering suggestions on what to pair with your wardrobe staples.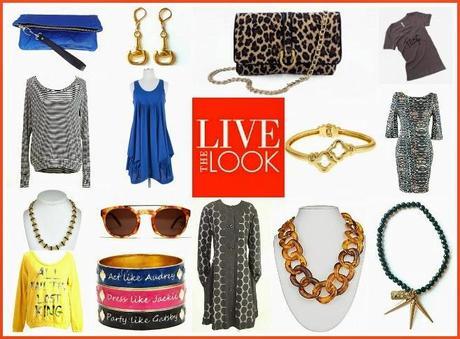 These are a few of my favorite things currently on Live the Look
The collection is constantly growing and updates with the seasons. I love just roaming though the collections and then reading the stories that go with the products, seeing that these carefully curated pieces stand out from the crowd. For example,
Many designers right now are making enamel bangles with cute sayings on them, but you don't know where they are made and under what conditions. Live The Look carries adorable gold and enamel bangles from Fornash, a Northern Virginia company by Stephanie Fornash Kennedy that also has a boutique in Georgetown, DC.
It's spring, and time for sunglasses. A pair of slightly oversized tortoiseshell shades with a vintage lean are very hot this season. The sunglasses in the collage above are from Wild Owl; they're on trend, well-made, and a portion of your purchase goes to the charity of your choice.
I fell in love with this leopard bag, which looks so chic. It's from Hipsters for Sisters, who handcrafts all their bags ethically in Los Angeles, using only environmentally sustainable, cruelty-free fabrics and leather alternatives.
I can never resist a great striped shirt, and thanks to my other tee shirt from The Squad, I know the St. Barts Long Sleeved tee must be a winner. The Squad's pieces are designed and made in California and are of high quality materials and come carefully packaged (mine came with a little evil eye charm!).
I believe in shopping thoughtfully, and giving your hard-earned money to brands that deserve it. It's great to see an e-commerce site feel the same way, and choose to partner with brands that have heart. Have you checked out
Live the Look
? What's your favorite part of
the site
?
While this post was sponsored by Live the Look, I chose to partner with them because I truly believe in the company. All content in this post is my choosing, my thoughts and words.
Follow Me | Twitter | Facebook | Instagram